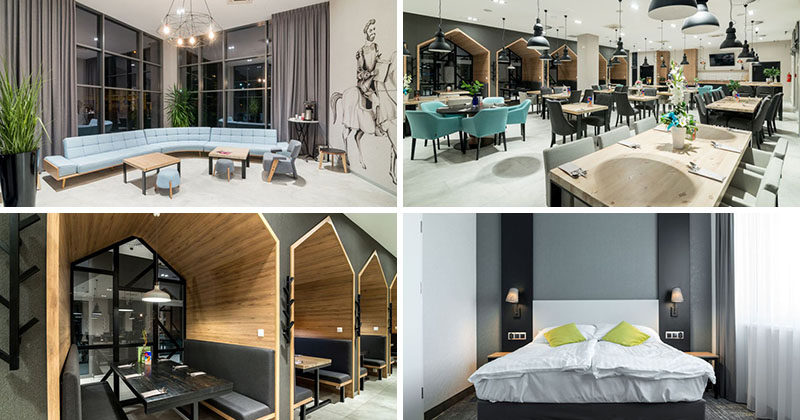 This Recently Designed Hotel In Poland Is Filled With References To The History And Traditions Of Th...
  Architecture firm Tremend, have recently completed the Ibis Styles Grudziadz Hotel that's located in the Old Town area of Grudziadz, Poland. "We like it when our projects are firmly embedded in local realities. References to the...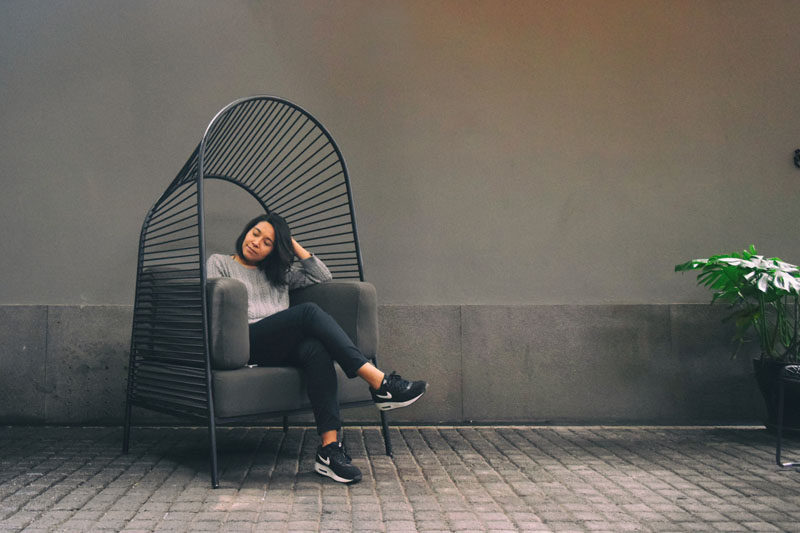 This Indoor/Outdoor Armchair Has Its Own Personal Pergola
  Christian Vivanco has collaborated with Los Patrones to create Felix, a contemporary armchair that can be used both indoors and outdoors, and it has its own personal pergola.   The design of the armchair was inspired by architectural...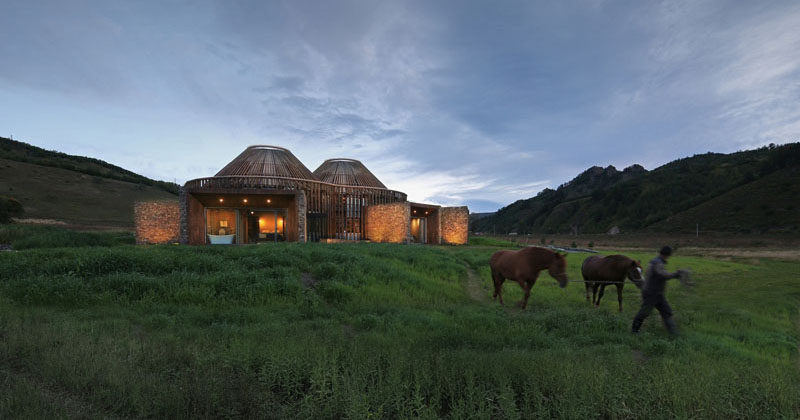 This Visitor Centre Design Was Inspired By Yurts
Photography by Shengliang Su   Architecture firm HDD have designed the Mulan Weichang Visitors Centre, whose shape is inspired by yurts.   Photography by Shengliang Su The center has been built in the north east of Hebei province, which is...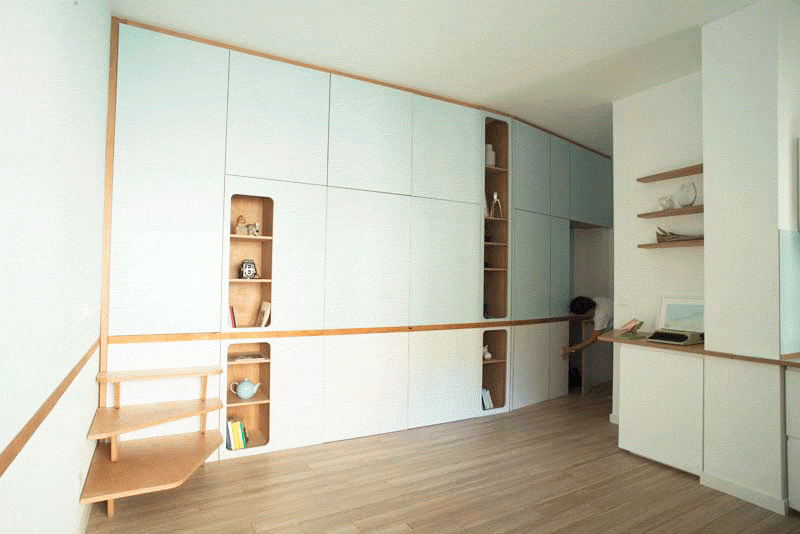 A Custom Wall Unit In This Small Apartment Makes It Possible To Have Two Bedrooms
Photography by Anna Positano   When llabb, a studio of young Italian architects, were approached to design the interior of a small apartment in Liguria, Italy, they thought outside the box and came up with a solution that included a large...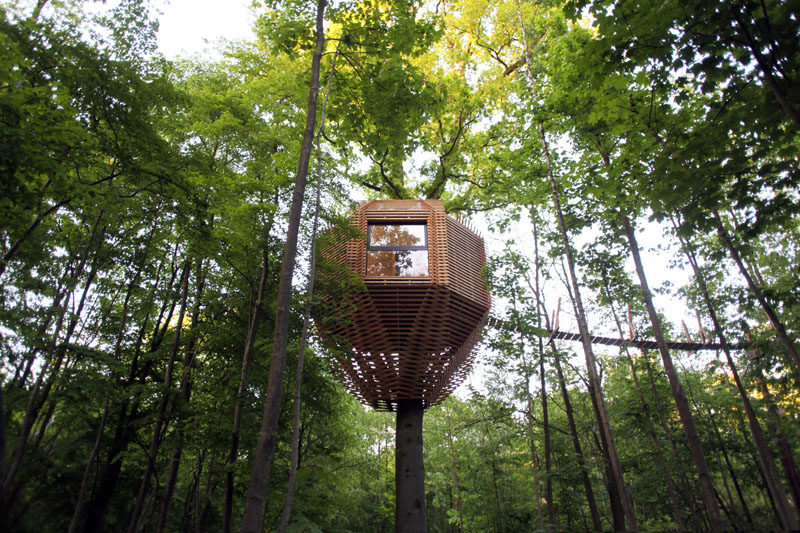 The ORIGIN Tree House Sits Within A Forest In France
Photography by Marco Lavit Nicora   Atelier LAVIT have designed the ORIGIN Tree House for their clients in France who wanted to have a unique cabin. A hundred year-old oak was the starting point for the whole design, with the goal of being as...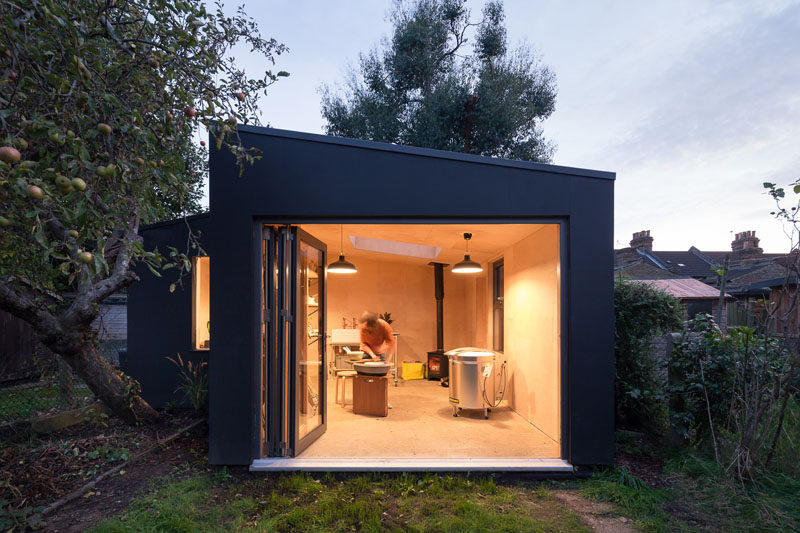 A Modern Pottery Shed Has Been Added To This British Backyard
Photography by Adam Scott   British firm Grey Griffiths Architects have designed a backyard pottery shed for a ceramicist in East London.   Located in the back garden of the client's home, the architects had to work with the mature...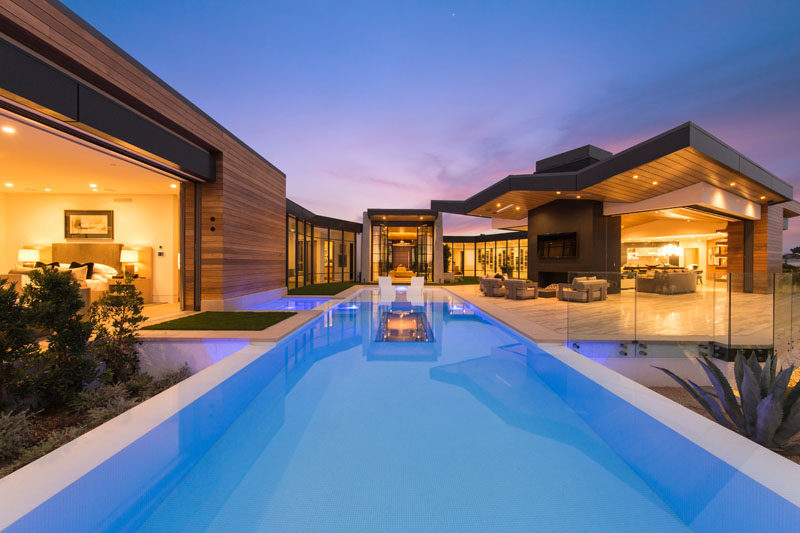 Brandon Architects Have Designed A New Contemporary Coastal California Home
Photography by David Tosti – Tosti Studios   Brandon Architects have recently completed a new modern house in the Cameo Shores neighborhood of Corona Del Mar, California.   Due to strict height regulations in the area, the house has...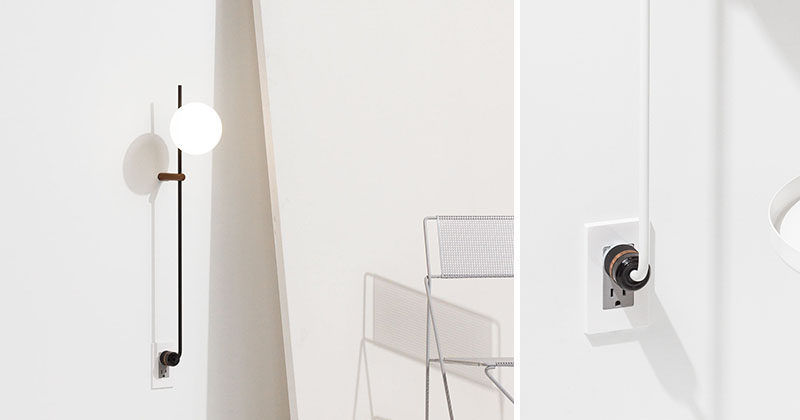 This New Lamp Was Designed To Plug Straight Into The Wall
  Los Angeles based studio Human home, have created the LYNEA Plug Lamp.   The geometrically shaped lamps are designed to be plugged straight into an outlet in the wall, without the hassles of having them installed by a professional. The...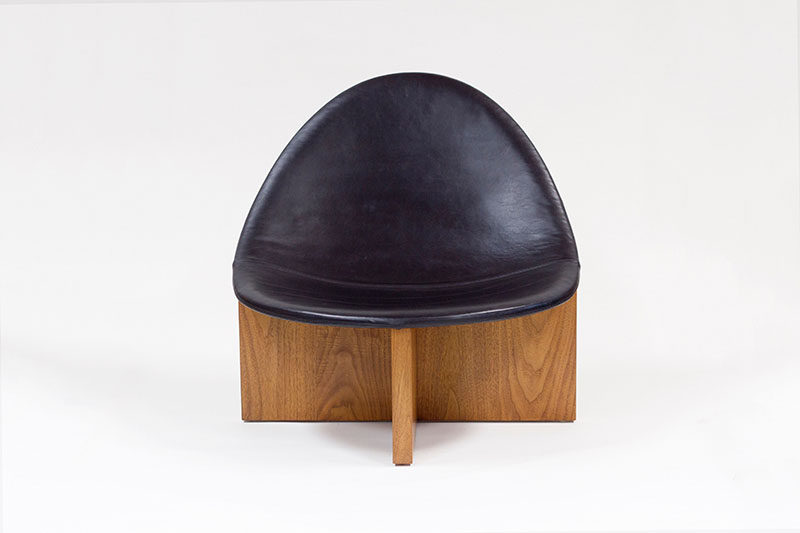 The Design Of The Nido Chair Was Inspired By An Egg In A Nest
  Emiliana Gonzalez, an industrial designer and Jessie Young, a conceptual artist have joined forces to start a design studio named Estudio Persona. One of their latest designs is the Nido Chair, whose shape has been inspired by a egg sitting...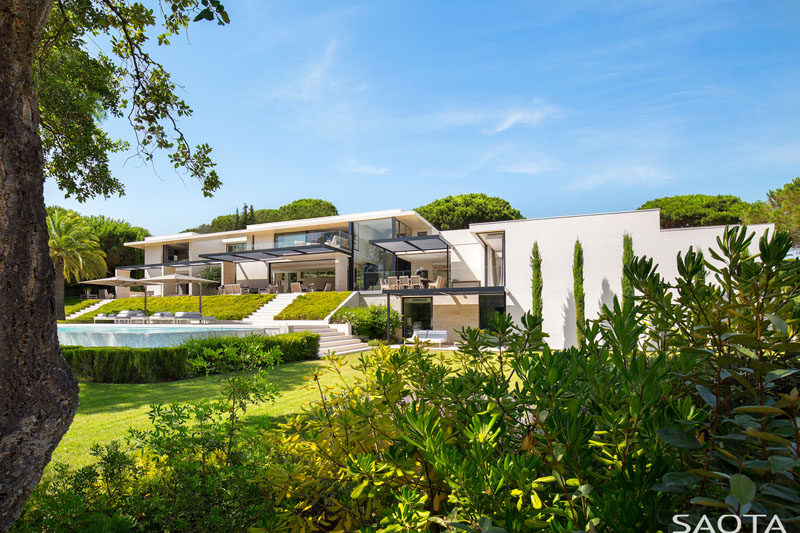 The St Tropez Residence By SAOTA
Photography by Adam Letch   South African based architecture firm SAOTA, have completed a new house in Saint Tropez, France, that's been designed for indoor-outdoor living.   At the front of the house, travertine stepping stones...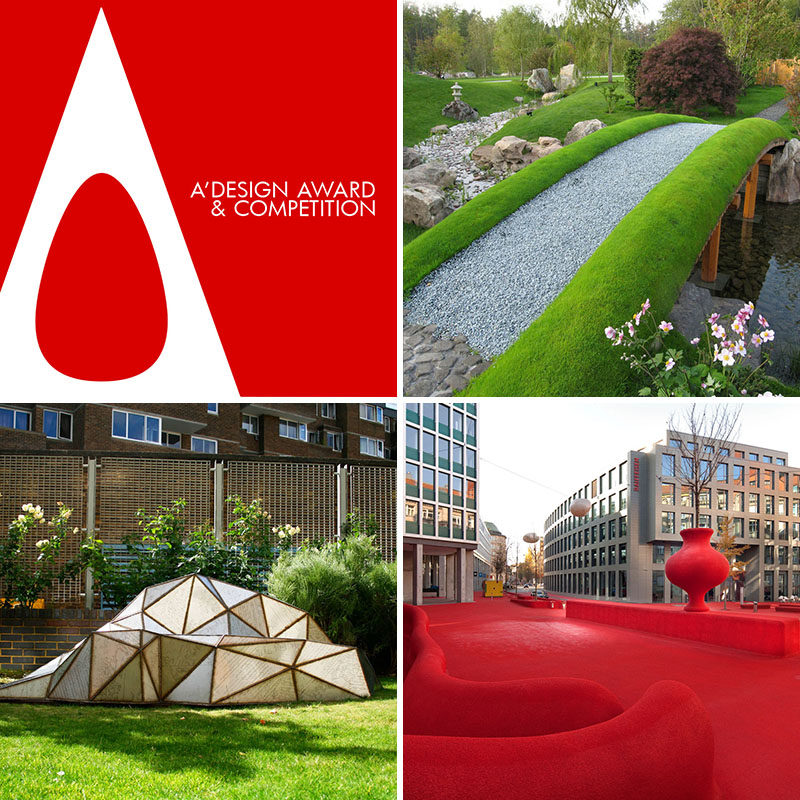 Award Winning Street Furniture And Landscape Designs From The A? Design Award & Competition
This article has been brought to you by A? Design Award and Competition. A? Design Award & Competition is the Worlds? leading design accolade reaching design enthusiasts in over 180 countries in 40 languages: A? Design Award winning works are...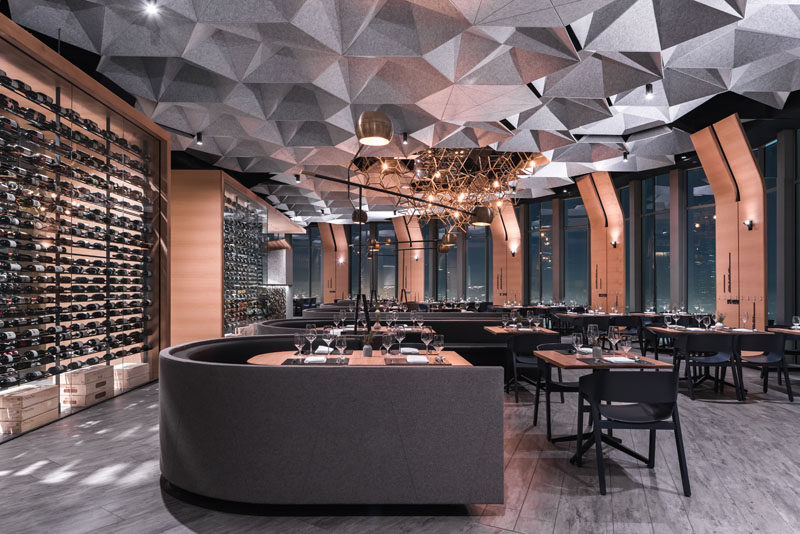 Hexagonally Shaped Ceiling Coffers Help Dampen Sound In This Restaurant
Photography by Paul Vu   Tag Front Architects have designed 71 Above, a modern restaurant in Los Angeles, California, that wraps around the entire top floor of the US Bank Tower, so that every seat in both the dining and lounge areas can enjoy...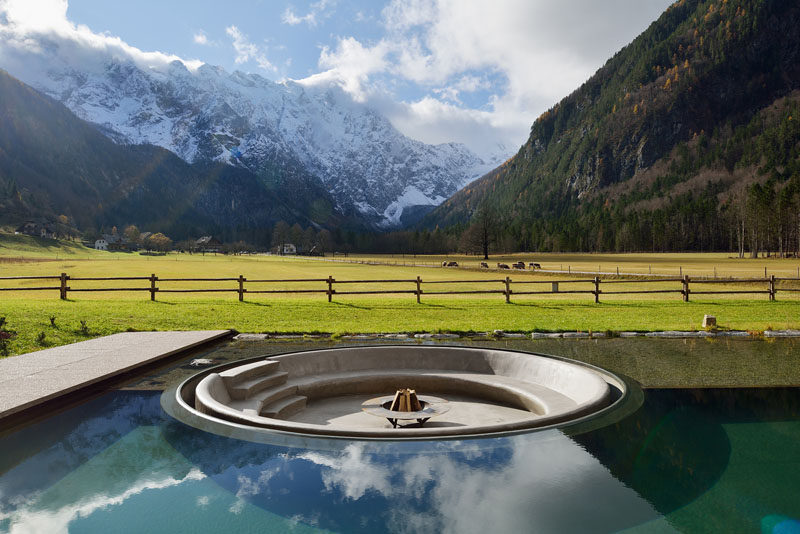 A Sunken Firepit At A Wellness Center In Slovenia Has Views Of The Kamnik-Savinja Alps
Photography by Miran Kambic   Architecture firm ENOTA were commissioned by Hotel Plesnik, a boutique family hotel in Slovenia, to create a wellness center, and as part of the design, they included a sunken firepit within the swimming pool. A...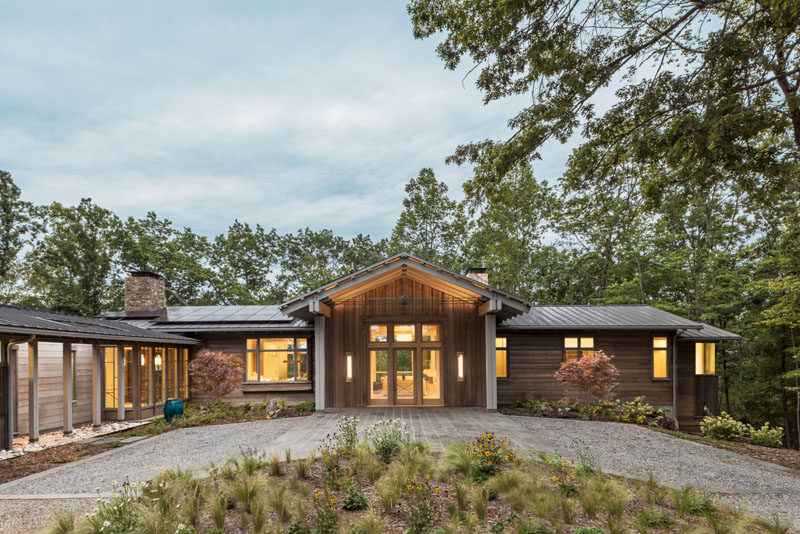 Samsel Architects Have Designed A New Home In North Carolina That?s Full Of Contemporary Rustic Char...
Photography by Todd Crawford   Samsel Architects have designed a new house in Mill Spring, North Carolina, as a relaxing refuge for its owners. The home is located in the countryside on a horse farm with rolling pastures and beautiful mountain...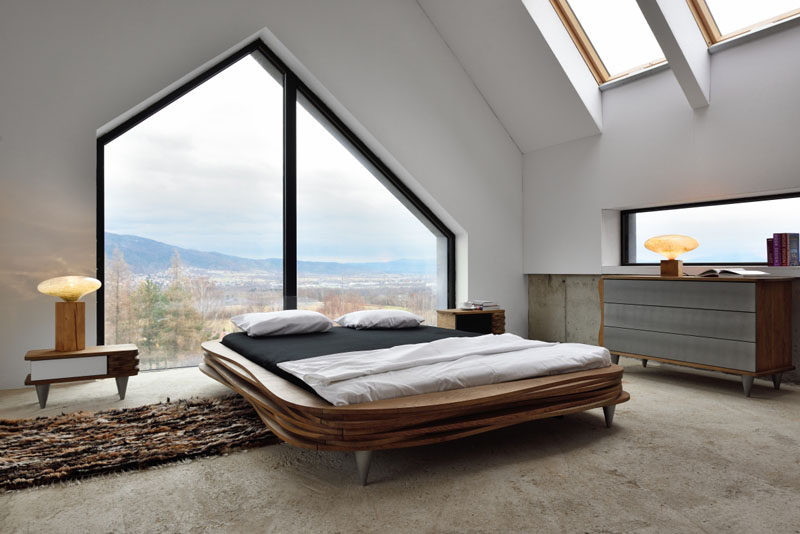 This New Bed Designed With Sculptural Layers Of Wood Will Be Launched At Imm Cologne Next Week
  At the International Interiors Show in Cologne next week, Polish design brand Gie El will be launching their latest bed design, ORGANIQUE.   ORGANIQUE is a modern wood bed that's made from sculptural layers of natural oak wood and...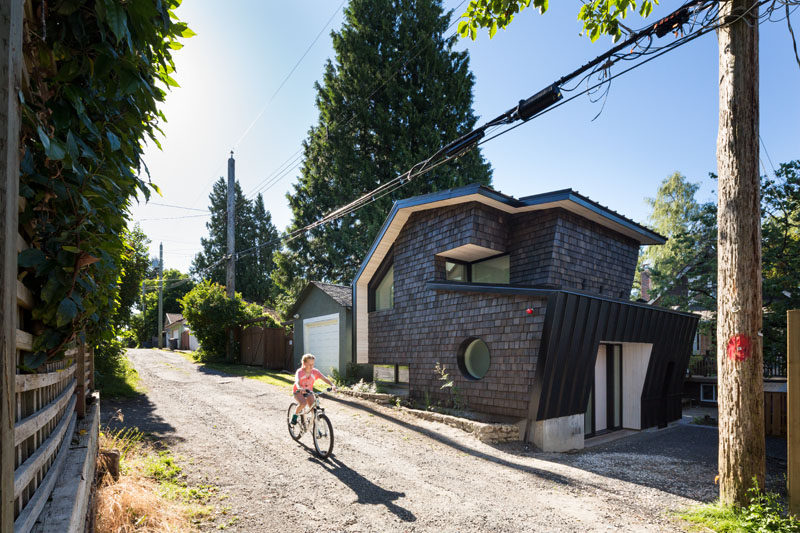 Campos Studio Have Designed A Shingle-Covered Laneway House In Vancouver
Photography by Ema Peter Photography   Campos Studio have designed a shingle-covered laneway house in Vancouver, Canada, for a family that would allow them to provide care for aging family members, while at the same time increasing density on...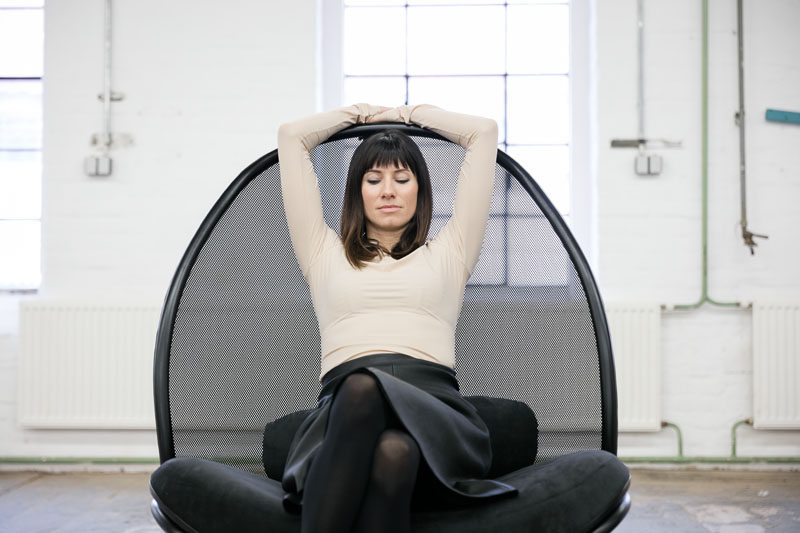 The Chips Lounge Chair By Lucie Koldova Will Be Introduced At imm Cologne Later This Month
  As part of the "Das Haus" Project at the upcoming fair imm Cologne, a new chair by Czech designer Lucie Koldová will be introduced. Named the Chips Lounge Chair, it was designed for bentwood furniture factory TON, and was inspired...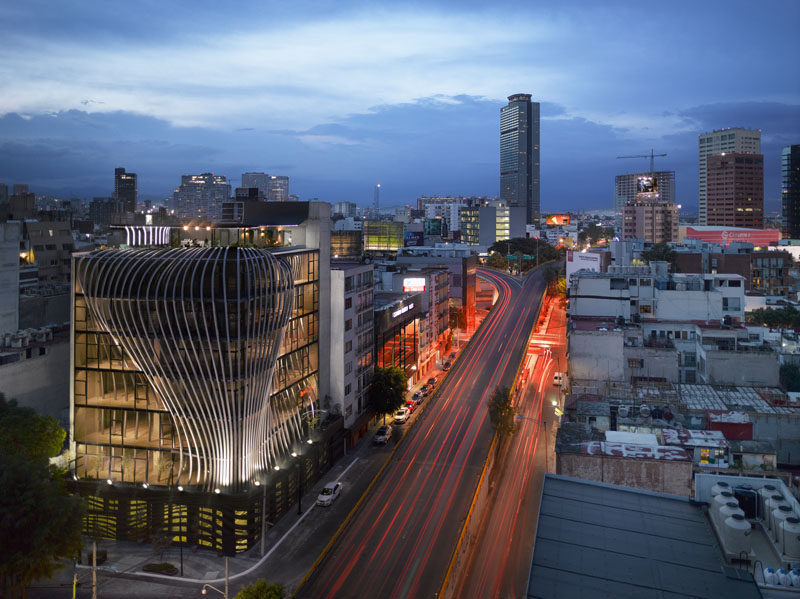 272 Metal Fins Are Featured Throughout This New Commercial Building In Mexico City Designed By Belzb...
Photography by Roland Halbe   Grupo Anima, among other developers, are aiming to regenerate the historic area of the Cuauhtémoc neighborhood in Mexico City, and as part of a 20-year vision to achieve this, they began collaborating with Belzberg...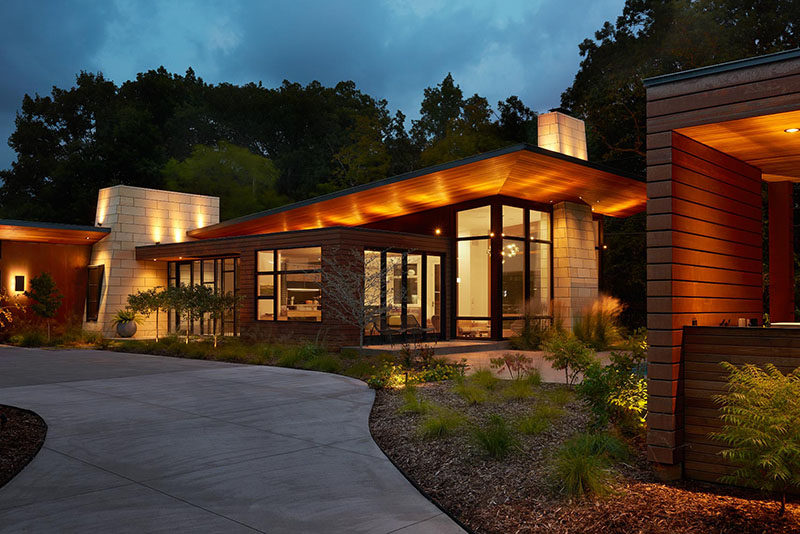 The Theodore Wirth Ranch Home By Strand Design
Photography by Josh Grubbs   Strand Design have sent us photos of a ranch house they have completed in Minneapolis, Minnesota. Envisioned as a modern ranch, the home sits next to a densely wooded park that creates a retreat-like feel during the...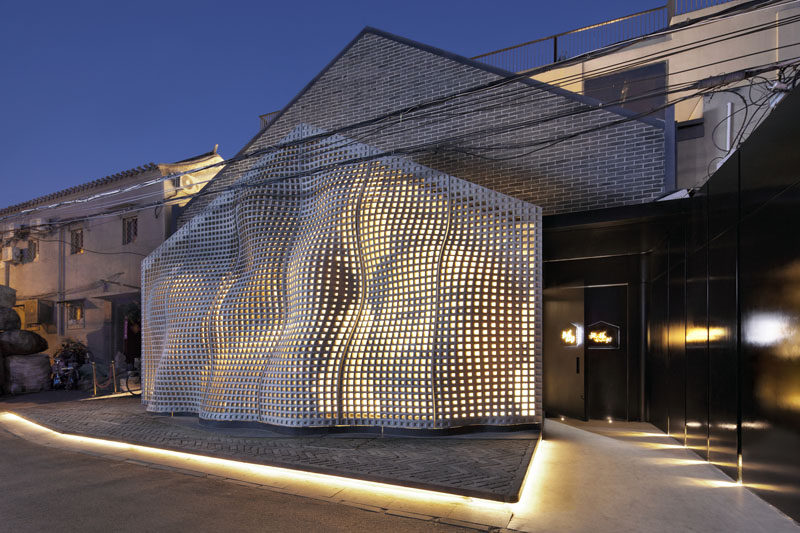 In Beijing, This Sculptural Concrete Facade Hides A Portrait Of Chairman Mao
Photography by Xia Zhi   AntiStatics Architecture have created a unique and sculptural facade for a building in Beijing, China, that has a somewhat hidden portrait of Chairman Mao within it. The sculptural facade is located in a Hutong alley...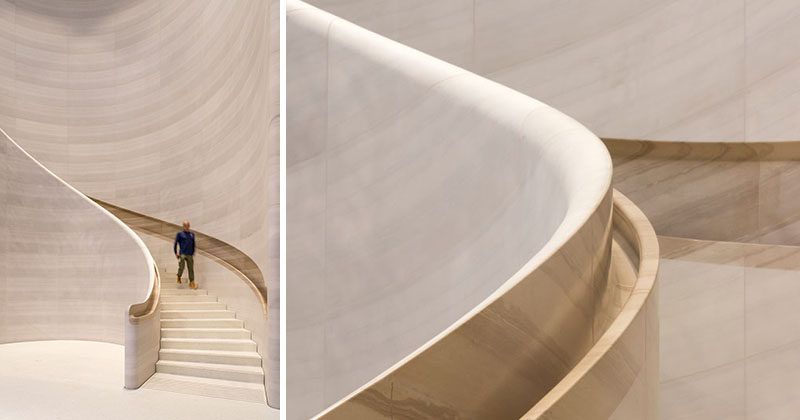 A Hand-Carved Stone Staircase Adds A Sculptural Touch To The Apple Store In Singapore
Photography by Nigel Young | Foster + Partners   When architectural firm Foster + Partners were designing the flagship Apple store in Singapore, they created a location with large windows and a thin, white canopy that cantilevers out 25...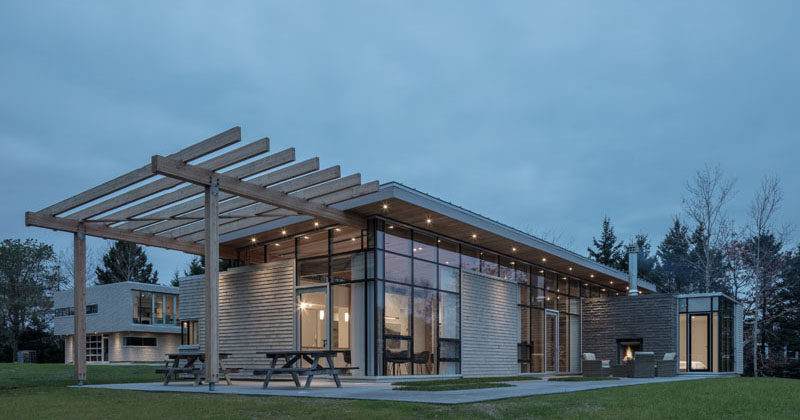 FBM Design A New House To Sit Beside The Ocean In Nova Scotia
Photography by Julian Parkinson   Architecture and interior design firm FBM have recently completed a new contemporary house for an active couple in their seventies and their visiting family.   The house sits in a meadow in Scotch Cove,...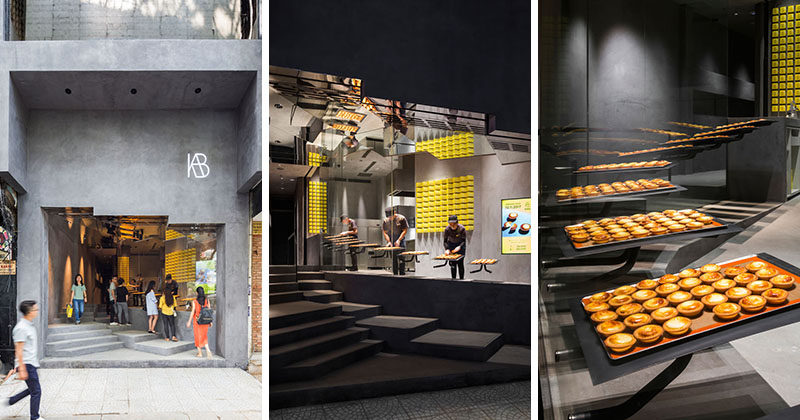 This New Cheese Tart Bakery In Vietnam Has A Creative Way Of Displaying Their Work
Photography by Hiroyuki Oki   Architecture and interior design firm 07BEACH, have recently completed a new Japanese cheese tart store named BAKE, and it's the first Vietnamese location for the company.   BAKE is located within a...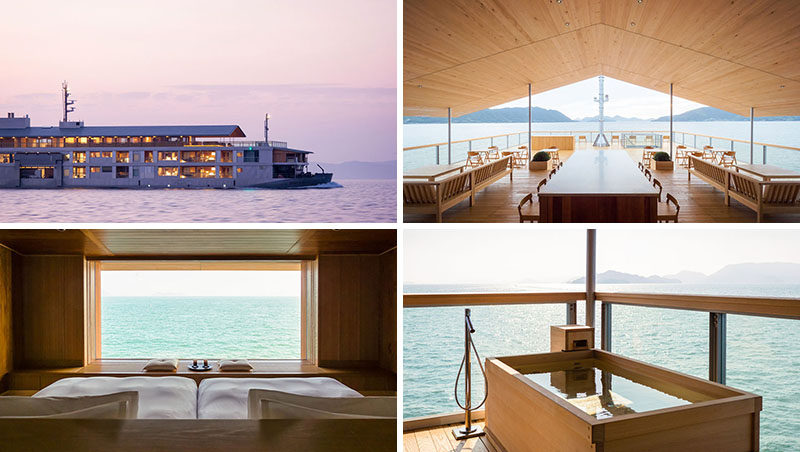 Yasube Horibe Has Designed The Guntû Floating Hotel In Japan
  Japanese architect Yasube Horibe has designed a boutique nineteen-room floating hotel named Guntû, that makes its home in the Seto Inland Sea.   The floating hotel has a large rooftop deck with outdoor lounges, a bar and plenty of space...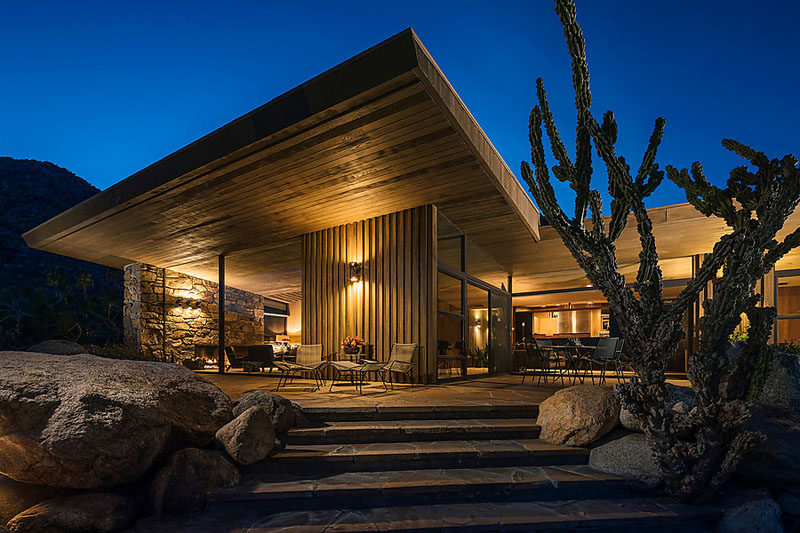 The Edris House Proves That Good Design Can Stand The Test Of Time
Photography by Lance Gerber   Good design never goes out of style, and with that said, here's a look at the Edris House in Palm Springs, California. Currently listed for sale, the house was designed by architect E.Stewart Williams, and...