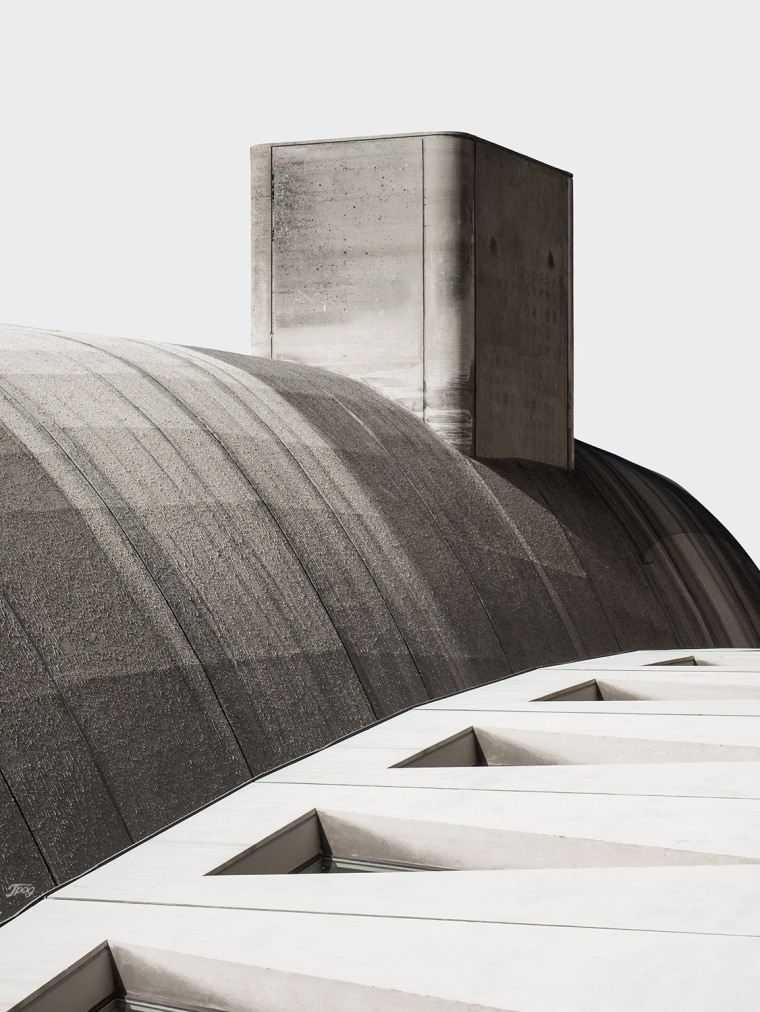 Stunning Brutalist Architecture Pictures
Lyon-based photographer Jordan Prot, captured the essence of his neighbourhood, la Part-Dieu, through the Maurice Ravel Auditorium in Lyon. This landmark of brutalist architecture, built in the 70?s by Charles Delfante et Henri Pottier is well...
Revealer Snapshots of Paris and Its Chinese Replica, Tianducheng
On the right, Paris. On the left, its Chinese alter-ego, Tianducheng. If one is a copy of the other, it is clear that the resemblance is striking, especially given the photographs framed by the millimeter of François Prost. An uncertainty then...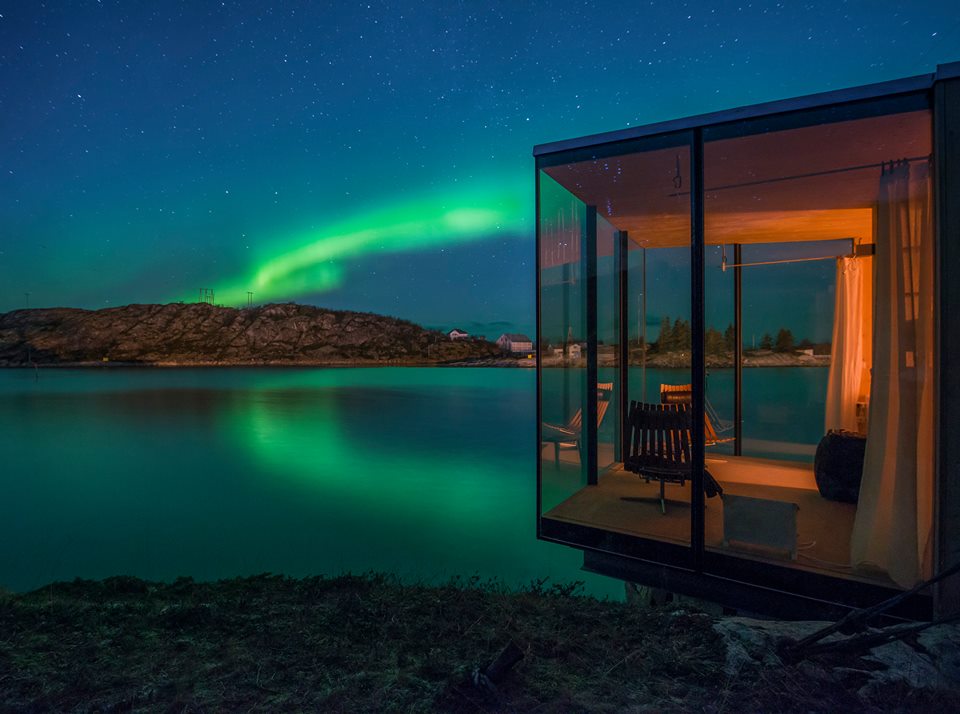 Paradisiac Resort in Norway
Designed by the architect Snorre Stinessen, the Manshausen Island Resort is a little piece of paradise, isolated from the city and its hassle. These modern cabins, which can welcome up to five people, offer a minimalist design but oh, so friendly....
A Unique Workplace in the Heart of Northern Norway
The studios TYIN tegnestue andRintala Eggertson have teamed up to create the Fordypningsrommet fleinvaer, a unique workspace located in the north of Norway. "I wanted to create a unique office in the world," explains owner Håvard Lund. Well,...
A 3D Facade Of 7,553 Tiles by CA Plan
Right in the heart of Seoul sits a curious giant building of 1900 square meters. Named BEAT360, this work of the agency CA Plan welcomes the new zone of experience of the car manufacturer KIA. In addition to its three themes areas – garden, café...
The Architectural Treasures of Barcelona
In Barcelona, French photographer Gauvin Lapetoule decided to look up. And he did well, because it allowed him to find ceilings all more majestic than the others, that he has compiled into a series of ceilings belonging to various artistic trends,...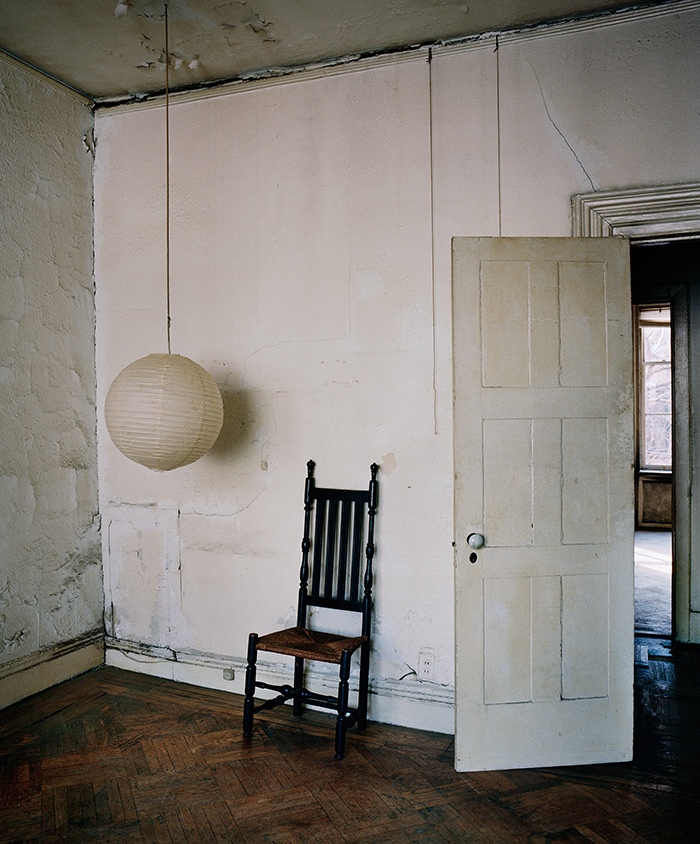 A Visit of Saul Leiter's Flat in New York
Photographer François Halard has captured the universe of his idol Saul Leiter, one of the pioneers of color photography, who died in 2013. In the heart of New York's East Village, he was able to enter this place charged with history and...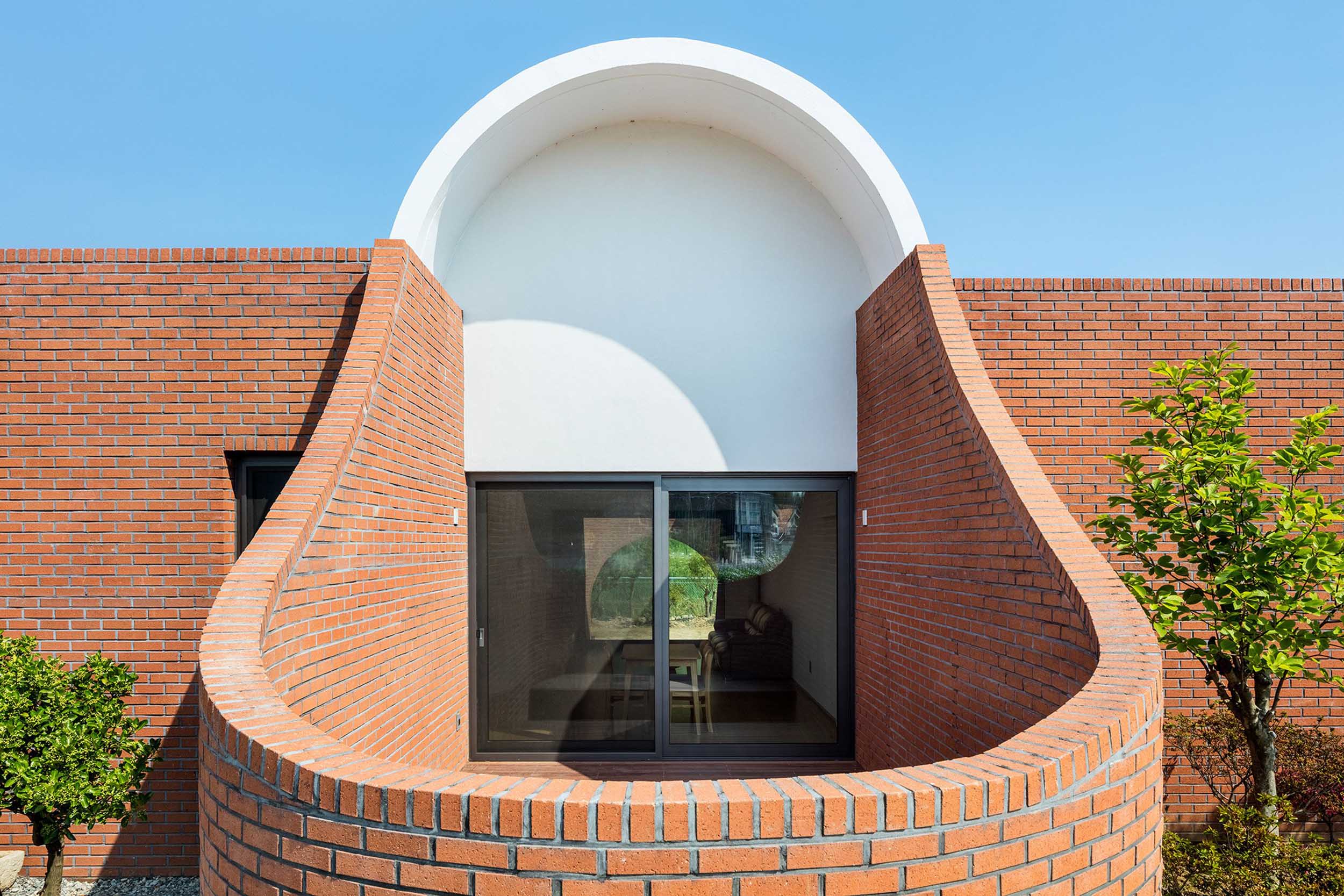 Curving Brick Walls Surround A South Korean Home
The most prominent feature of The Vault House by studio OBBA is its thick curving brick walls, which wrap around the entire property. Located in South Korea, the stunning home offers privacy and security for its inhabitants, but also provides scenic...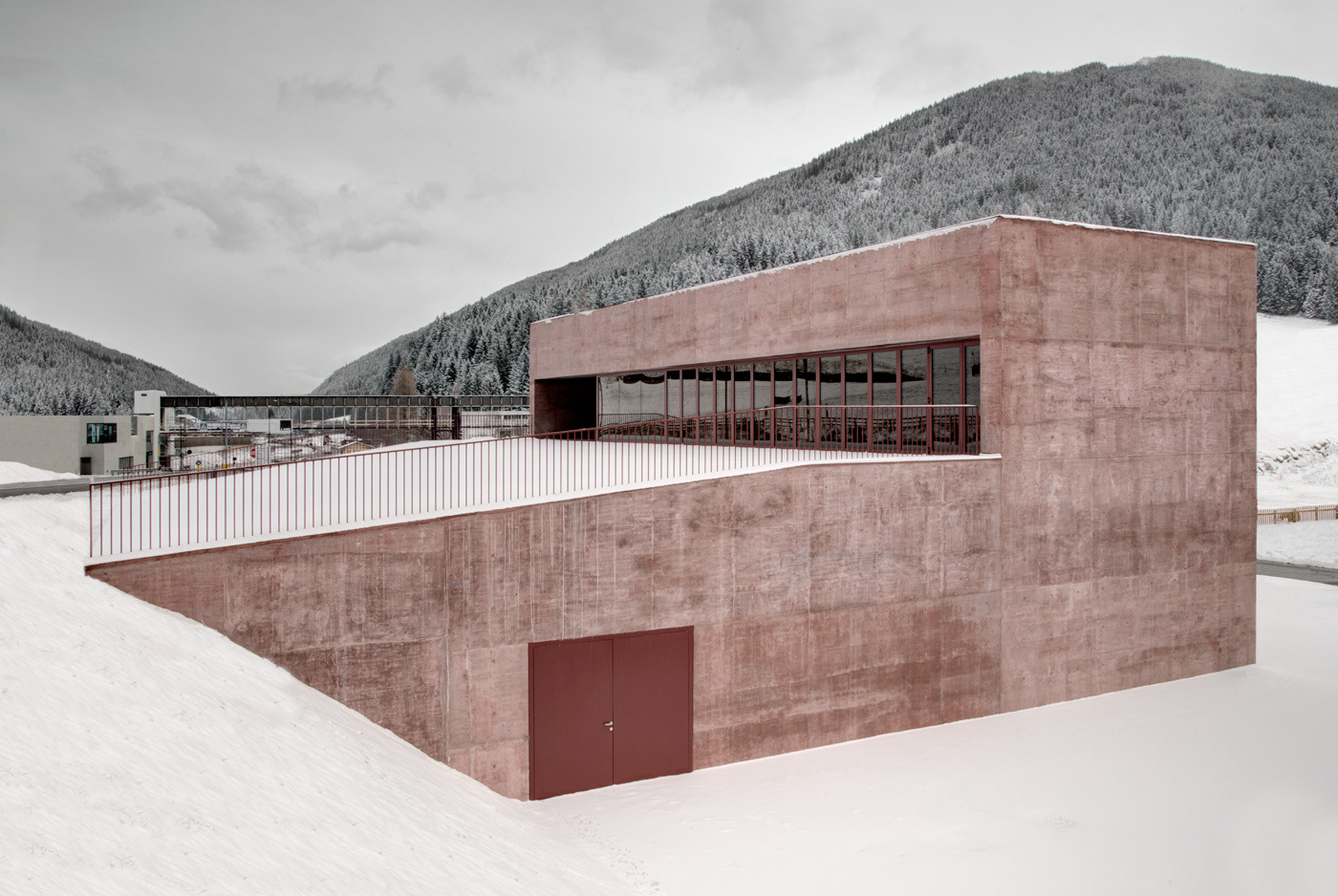 Two Monochromatic Italian Fire Stations
Two fire stations were designed by Pedevilla Architects in Italy, and both buildings explore form, material and color in minimalist fashion. The yellow and rose buildings, located in South Tyrol and Northern Italy respectively, are both compact and...
Stunning Hillside Modern Ranch
Designed by Strand Design, the Theodore Wirth Ranch is an architectural jewel in a wooden case. Close to Minneapolis, MN, this stunning home was built to combine a modern comfort to an environmental-friendly and sustainable house. Envisioned as a...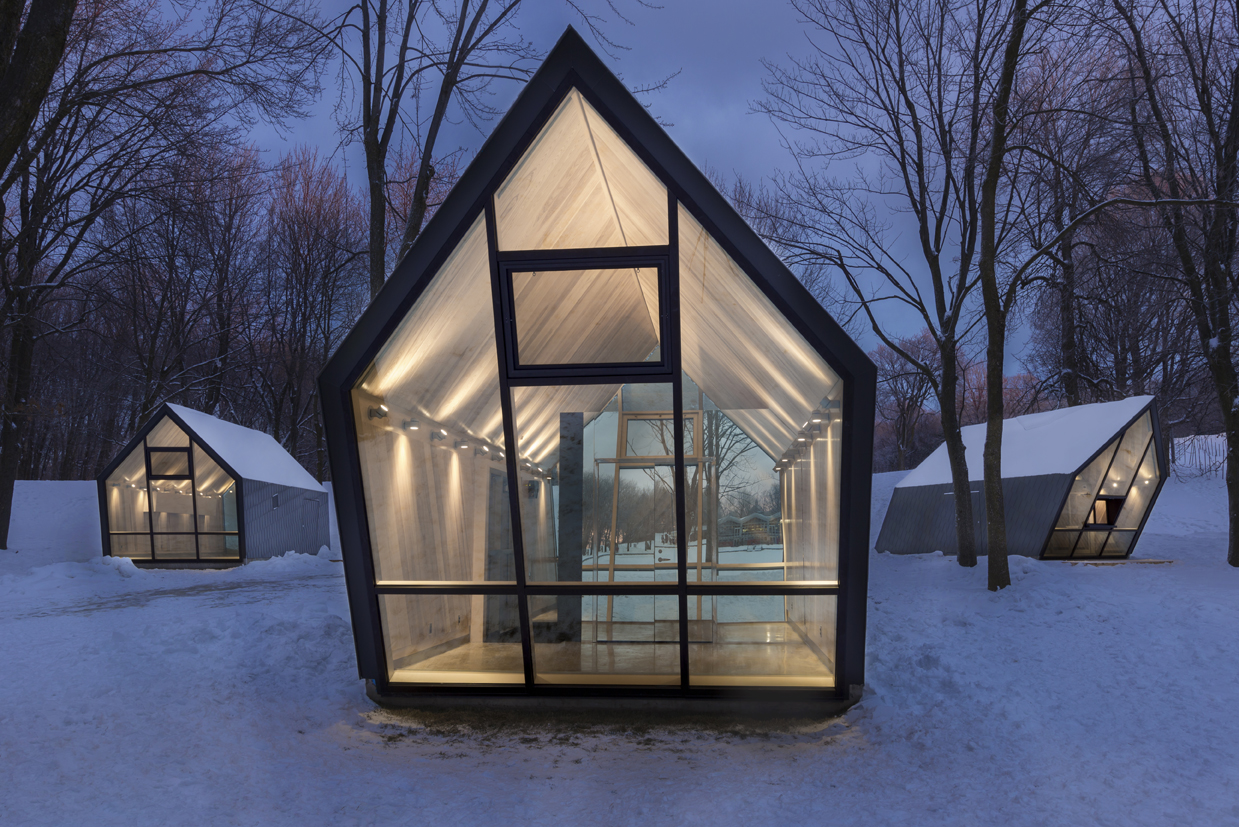 Small Booths Inside a Canadian Snowy Forest
Designed by the Atelier Urban Face, these kiosks surround Lac-aux-Castors in Montreal and contribute to the poetic dimension of the place. These three cabins, inclined at 10.20 and 30 degrees respectively, are sheltering the schoolchildren, the...
And Old Sugar Mill Converted Into an Original Hostel in China
To qualify the architects of Vector Studio as inventive is an euphemism. Especially when you consider their colossal work to totally transform this old sugar cane mill into the Alila Yangshuo, a hostel where anyone would like to reside. Located...
Gorgeous Lines and Minimalism Photography Series
Marseille et Aix-en-Provence sous un angle minimaliste et pop, c?est ce qu?a choisi de représenter le photographe Jonkno à  travers ses séries .Mars et Vitaminimalized.  Un travail de recherche dans un quotidien morne, un regard porté comme un défi,...
Chinese Café?s Interior Design Inspired by Wes Andersons? Movies
Inspired by American Film Maker Wes Anderson, the interior design of the Chinese café The Grand Budapest shows delicate and feminine pastel hues. The pink, green and grey colours combined with noble materials and geometric rounded and zig-zag shapes...
Reflective Installation in the Heart of Manhattan
Whether you live in New-York or visit the city for the holiday season, you have until New Year's Eve to admire the latest creation from Future Expansion's urban design studio. This installation called "Flatiron reflection" consists of a...
Amazing Space Dedicated to Japanese Culture in Brazil
Designed by architect Kengo Kuma, The Japan House opened in Sao Paolo, Brazil in February 2017. It is the first building of the Japan House Project, an initiative which aims to promote Japanese culture to the international community. The cultural...
Minimalist Photography Of Buildings In England
Every day, Simone Hutsch AKA Simi publishes a new picture on her Instagram account after exploring the city by bike. Her signature: a minimalist style, an architectural detail, a geometrical touch and a blue sky. By combining photography and graphic...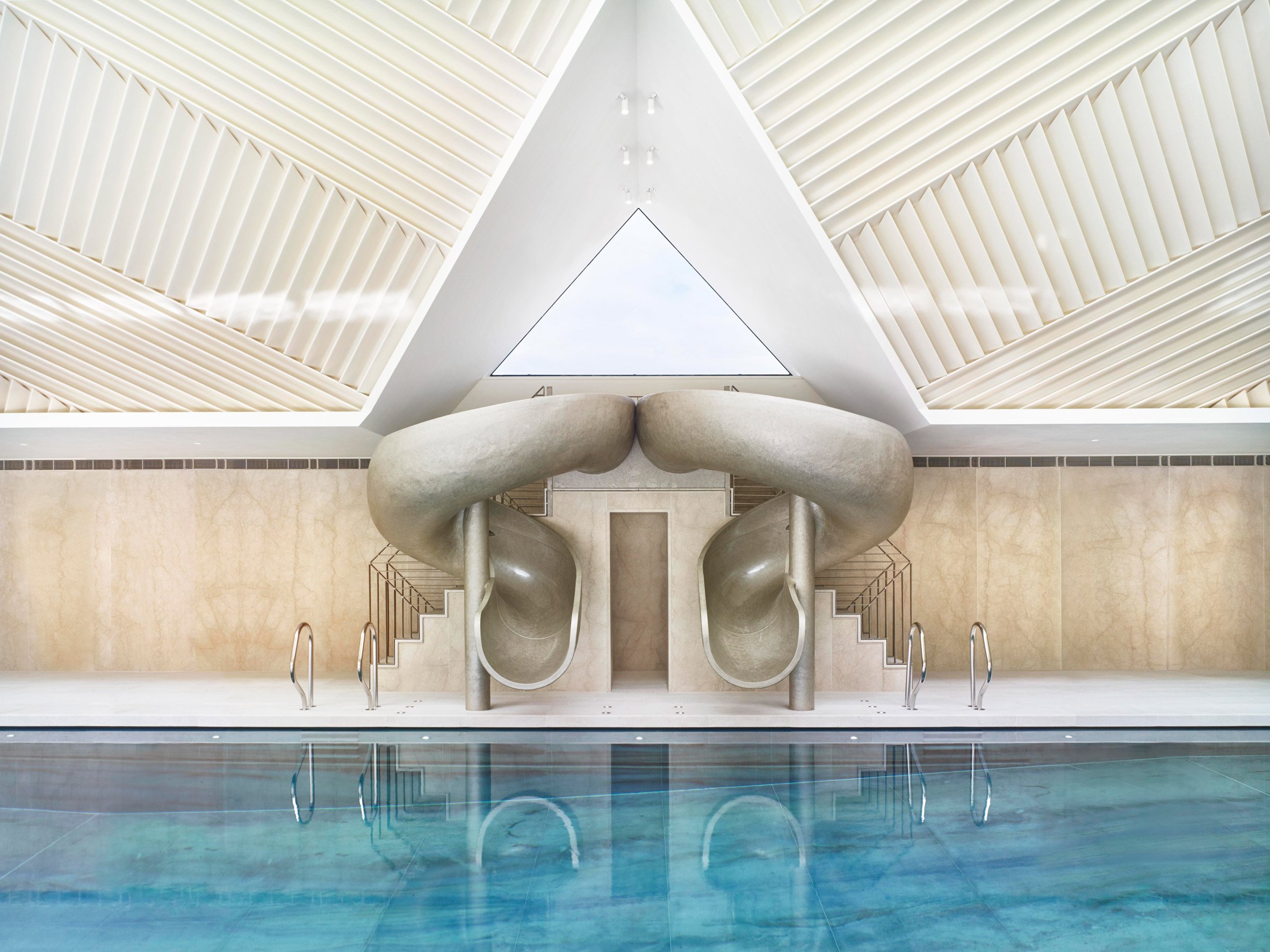 Stunning Design Pool into a 19th-century Manor
Rafael de Cardenas from Architecture at Large in collaboration with the studio Purcell, creates this stunning pool into a 19th-century manor in the middle of the English countryside. An incredibly modern structure that gives a new charme to the...
Incredible Pavilion Hidden in Nature
The Portuguese architect firm depA has designed an astonishing pavilion in Serralves Park, a green field stretching over 18 hectares and home to the country's most visited museum conceived by the contemporary architect Alvaro Siza Vieira. This new...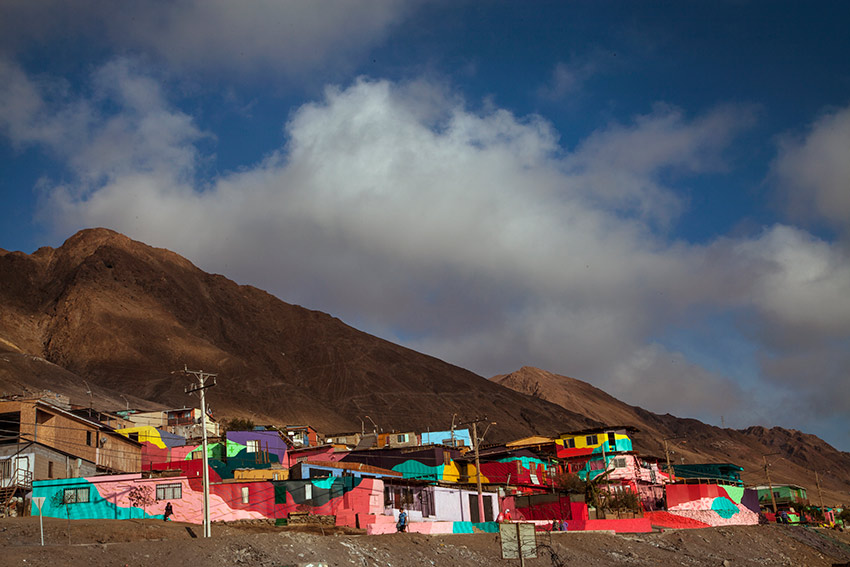 Brightly Colored Neighborhood in Chile
In Antofagasta, a small town in Chile, the Boamistura collective, known for its full-scale artworks, simply repainted an entire neighborhood of 4000 square meters. Its little houses are now brighting thanks to the colors that adorn their walls. And...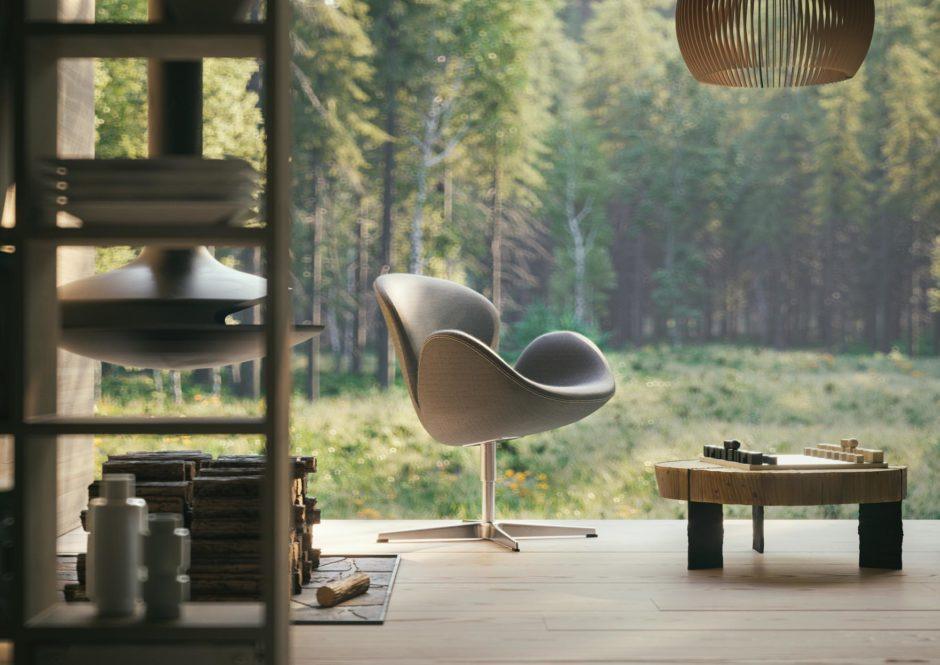 A Quiet Hotel Resort in the Forest
German architecture studio Lichtecht is currently working on the drawings of Revugia, a genuine spa-hotel lost in the middle of a forest. If the construction hasn't been launched yet, this dreamful landscape is already promising a restful journey,...
World?s Future Largest Botanic Garden Will be in Oman
The Middle Eastern country of Oman is set to be the location of what will be the worlds largest botanic garden. Together with Haley Sharpe Design, Arup and Grimshaw, the future Oman Botanic Gardens will include 8 habitats, a green forest area, and...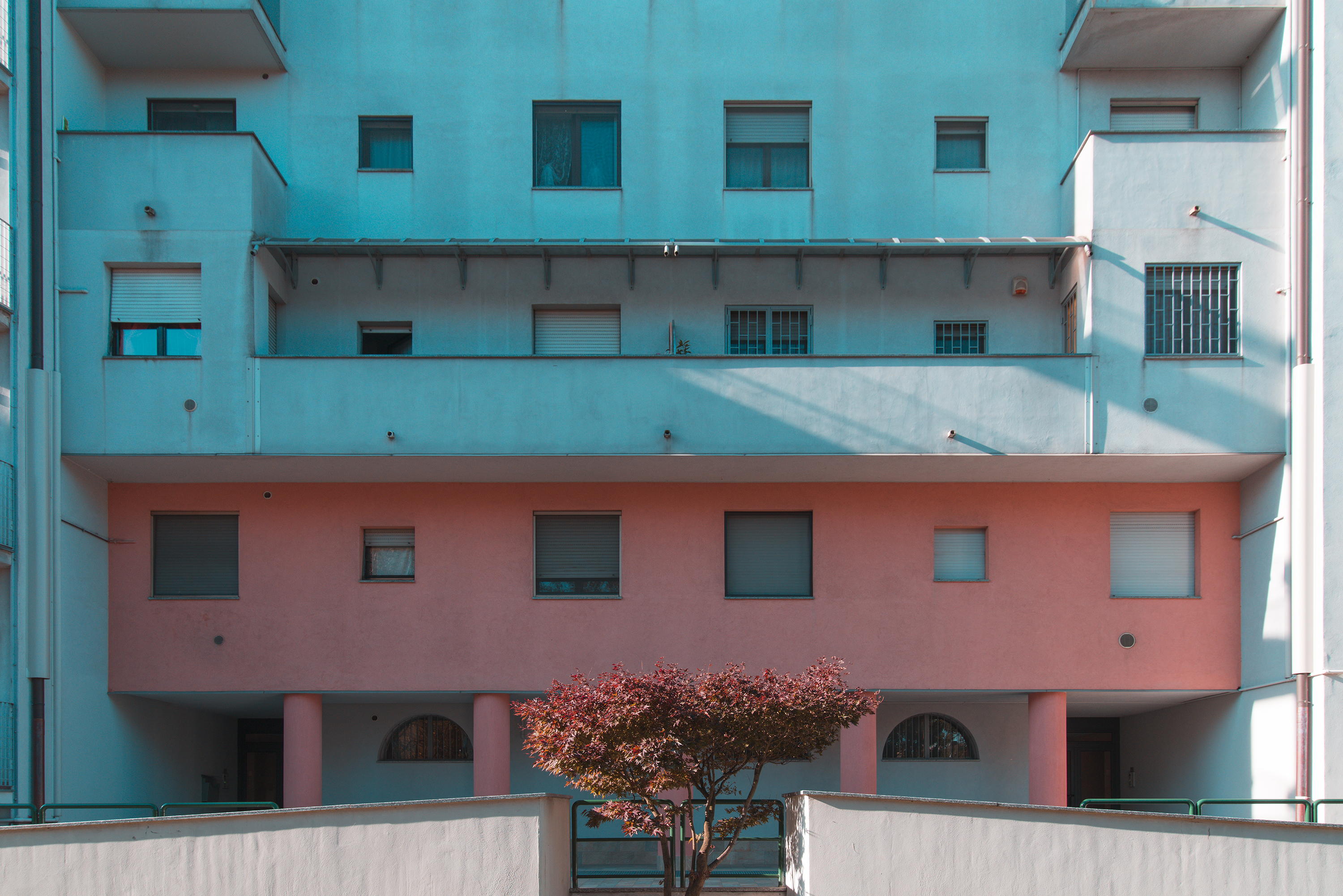 Colourful and Geometric Architecture Pictures
In his « Await » series, Italian photographer Luca Abbadati tried to capture the instant right before the unknown, to let everyone imagine what came after. Luca is fascinated by the geometric relationships between things and the proportions between...
Stunning Light Installation in a Renzo Piano Skycraper
In Torino?s tallest skyscraper, the Intesa Sanpaolo byRenzo Piano, architects Migliore et Servetto  created a beautiful light installation, called « A-Chromactive », as part of the Luci D?Artista 2017. This light sculpture, based on the Alpha...
Beautiful Photographies of the Vitrahaus Interiors
Australian-based Italian photographer Nancy Da Campo is an extremely talented architecture photographer. The views, the angles she chooses always shows the best sides of the buildings, and reveal every single line and curve to the viewer, gently...