2021 Praemium Imperiale Awards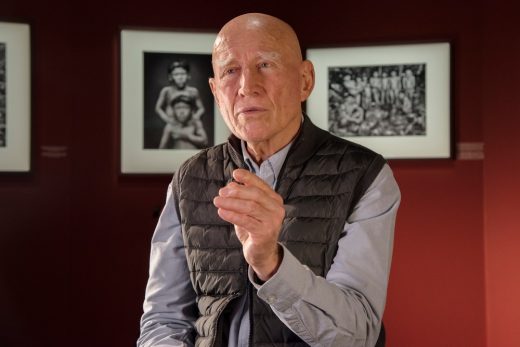 2021 Praemium Imperiale Awards, Architecture Laureate, Architect, Japan Art Association Award Winners, News
2021 Praemium Imperiale Awards News
14 Sep 2021
2021 Praemium Imperiale Awards
The Japan Art Association and Lord Patten of Barnes, Praemium Imperiale?s International Advisor in the UK, have today announced the recipients of the 2021 Praemium Imperiale Awards:
Painting: Sebastião SALGADO (France/Brazil)

photo © The Japan Art Association / Shun Kambe
Sculpture: James TURRELL (USA)

photo © The Japan Art Association / Yutaka Sato
Architecture: Glenn MURCUTT (Australia)

photo © Anthony Browell
Music: Yo-Yo MA (USA)
(USA)
Yo-Yo Ma performing in Mumbai, India, as part of the Bach Project (2019) © Austin Mann Each Laureate receives an honorarium of 15 million Yen (c. £100,000). The awards are given by the Japan Art Association under the honorary patronage of His Imperial Highness Prince Hitachi, younger brother of the Emperor Emeritus of Japan. In addition to the Praemium Imperiale Awards, the 5 million Yen (c. £33,000) Grant for Young Artists has been awarded to The Central Institute for Restoration, founded in 1939 with the aim of conserving and restoring Italy's cultural and artistic heritage, threatened at the time by the outbreak of the Second World War. The Grant will fund 30 student research projects.
The internationally renowned photographer Sebastião Salgado will be the subject of a major exhibition at London?s Science Museum this autumn (13 October...
_MURLDELAFUENTE
http://www.e-architect.co.uk/
--------------------------------
Forensic Architecture create digital reconstruction of an "architectural instrument of torture"