240 St Georges Terrace, Perth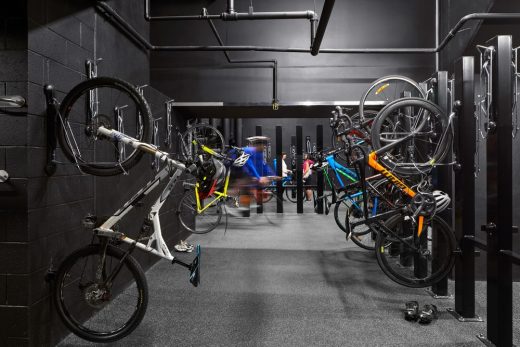 240 St Georges Terrace, Perth Building Project, Australia Architecture Photos
240 St Georges Terrace, Perth
6 Jan 2021
240 St Georges Terrace
Design: Hames Sharley
Location: Perth, Western Australia

240 St Georges Terrace is a premium grade office building at the entrance to the core of Perth?s CBD ? the corner of the Terrace and Milligan Street. A prime asset, 240 St Georges Terrace has the potential to strengthen its position as one of the most desirable leasing destinations, both nationally and internationally. Hames Sharley was commissioned to provide interior design and architecture services to 240 St Georges Terrace.

Working closely with ARUP to provide a Wellness Centre, including End of Trip Facilities, Bike Storage Area, A Multi-Purpose space for pop-up health operators, & gym. A New Childcare offer, with new external deck space to the north. Also, Major works to St Georges Terrace including services & fire escape relocation, removal & modification of existing elements, including stairs, planters and awnings. A New Retail tenancy on the Terrace, in addition to expanding the existing ground level retail presence there currently. Upgrade to the Plaza ? new landscaping and seating elements.
A new entrance to the North of the foyer, with new foyer café. New Food & Beverage tenancies to the north, looking out over the plaza. On floor bathroom and lift lobby upgrades throughout the building – making good to the office floors. Repurposing L16...
_MURLDELAFUENTE
http://www.e-architect.co.uk/
--------------------------------
ERRORES EN LA CONSTRUCCIÓN DE LA ESTRUCTURA