Al Capone?s Florida Home, Miami Beach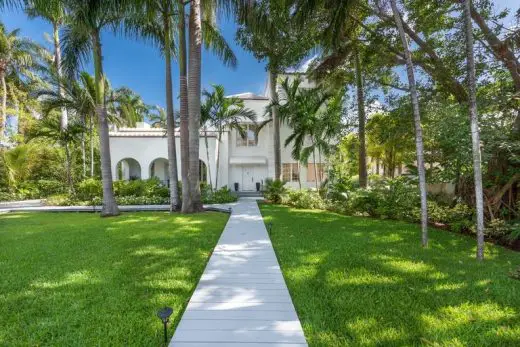 Al Capone?s Florida Home, Miami Beach Luxury Villa, Florida Home, High Class Coastal USA Property Images
Al Capone?s Florida Home on Miami Beach
13 Sep, 2021
Al Capone?s Florida Home Heads For Wrecking Ball!
Location: Miami Beach, Florida, USA

Al Capone?s Florida Home
Source: TopTenRealEstateDeals.com
In 1928, Miami Beach?s polite society was rocked with the news that the infamous gangster, Chicago crime boss Al Capone, had purchased a home on Palm Island, one of the city?s newest and most prestigious addresses. Much to the consternation of the city fathers, local organizations and even the state governor, Capone continued to live there until his death in 1947, and his wife, Mae, held onto the house until 1952.

For decades, accounts of Capone?s connection with the home and Miami Beach have been a colorful part of the city?s history. However, it has recently been purchased by a developer for $10.75 million, who will likely tear it down and replace it with a two-story modern spec home.
During the early development of Miami Beach, causeways – roads built on landfill and bridges – spanned the distance over Biscayne Bay from Miami to Miami Beach. Developers also dredged the bay to create man-made residential islands extending off the causeways. With only one gated entry and exit to each island and heavy police security, homes were considered to be very secure.

It was an ideal location for Capone and he bought the 1922 home at a distressed sale price of $40,...
_MURLDELAFUENTE
http://www.e-architect.co.uk/
--------------------------------
Model smokes a stick of dynamite in new video for fashion brand Milly by Sagmeister & Walsh