Arquine Competition MEXTÓPOLI 2021 Pavilion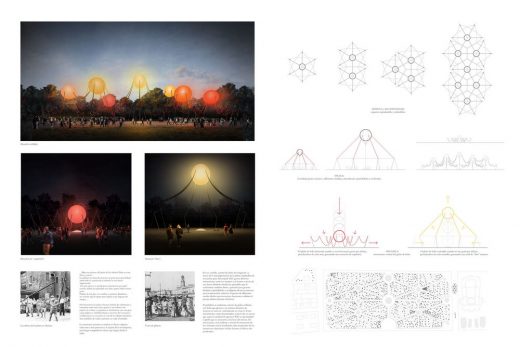 Arquine International Competition 2021, Mexican Design Contest News, Architecture
Arquine Competition No.23 MEXTÓPOLI 2021 Pavilion
post updated 22 Feb 2021 + 11 Jan 2021
Arquine Competition No.23 Pavilion Results
In compliance with the provisions of the Arquine Contest No.23 | Meeting Point, on Monday, February 8 from 10:00 a.m. to 3:00 p.m., the jury made up of Raúl Cárdenas, Wonne Ickx, María Verónica Machado, Isabel Martínez Abascal, and Alejandro Tapia (as technical jury) met. The deliberation was via Zoom, where they evaluated the 240 proposals received from the 312 registered.
The bases specify that the jury has to freely and independently select a single proposal from among all those submitted in a timely manner (in any case they are anonymous projects), complying with the guidelines established in the Contest bases. They could not participate:

? Members of the Jury of this contest, members of Arquine or MEXTRÓPOLI.

? People with blood ties with the members of the Jury; the spouses or people related to a relationship of emotional coexistence or affinity, or those with whom stable professional relationships are maintained.

The jury and the organizers could exclude the works for the following reasons:

? Delivery after the deadline or without complying with what is established in the bases.

? Breaking of anonymity, either by having revealed the authorship by any means, or by presenting graphic elements identifying the identity of the author of the proposal.

? An...
_MURLDELAFUENTE
http://www.e-architect.co.uk/
--------------------------------
CORTE PERSPECTIVADO Tutoriales de arquitectura.