Eurasian Prize 2021 competition news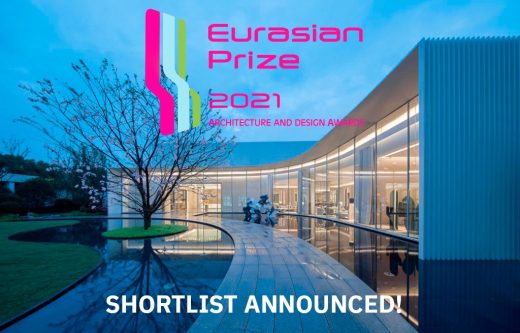 Eurasian Prize 2021 Architecture Design Contest Shortlist, Russian Architectural Competition News
Eurasian Prize 2021 News
11 October 2021
Eurasian Prize 2021 Shortlist News
Eurasian Prize 2021 Shortlist Announced
The 16th edition of the international Award of architecture and design ?Eurasian Prize 2021? gathered representatives from 22 countries across the world. The competitioners presented their projects located in 29 countries and 46 cities of the world. The Eurasian Prize Award winners are all judged by the international jury panel composed of worldwide standing in architecture and design from 16 countries.
Among them, Daniel Libeskind, Piero Lissoni, Doriana Fuksas, Rodolfo Machado, Erik Van Egeraat, Sanjay Puri, Tetsuya Matsumoto, Andrey Bokov, Christos Passas, Todd Saunders, Mikko Summanen, Yosuke Hayano, Juho Grönholm, Jeroen Schipper, Michel Rojkind, Costas Voyatzis, Colin Seah, Ken Yeang, Syed Fawad Hussain and other outstanding masters of architecture and design. Competition entry ?The Vintage Beauty of the East? (Suzhou City, China), included in the shortlist:

The competition program ?Eurasian Prize 2021? includes 18 nominations in three professional categories ?urban planning?, ?architecture?, ?design?, and 3 nominations in the student competition.
At the conclusion of the jury?s voting, on the basis of competitive selection regulations, the Organizing Committee formed a long list of semi-finalists who will participate in the popular vote and shortlist fin...
_MURLDELAFUENTE
http://www.e-architect.co.uk/
--------------------------------
Watch our talk with TP Bennett on the design of post-pandemic office spaces | Talks | Dezeen