General Mansion Resort, Sichuan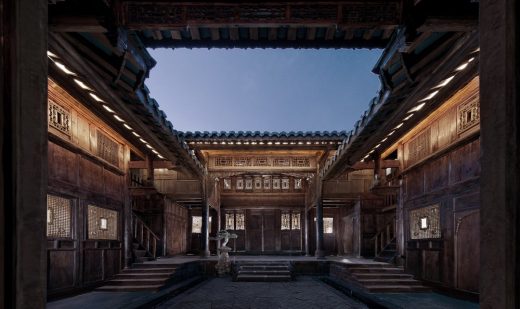 General Mansion Resort, Sichuan, Chengdu Hotel Interior, Chinese Architecture Images
General Mansion Resort, Sichuan
13 Jan 2021
General Mansion
Design Company: IDMatrix
Location: Haibin Middle Road, Qionghai Lushan Scenic Spot, Xichang City, Liangshan Prefecture, Sichuan, China
China Qionghai 17? International Tourist Resort – General Mansion

As the capital of Liangshan Yi Autonomous Prefecture, in the southwest of Sichuan Province, China, Xichang is known as the "City of Daylight" and also a famous aerospace base. The IDM project is located in Qionghai Lake International Tourism Resort, which is endowed with unique natural conditions.

As a typical residence of a martial general, it used to be the private residence of Liu Xiangzhi, a martial general of the Qing Dynasty. Built in the middle of the Qing Dynasty, it is of a wooden column-tie structure, with a three-entry and two-courtyard layout. IDM conducted the architectural and interior design, transforming the historic building into a resort hotel.
The ancient mansion is divided into two parts, namely, the main building which looks axisymmetric, and the attached buildings which present a free layout.

IDM has preserved the soul of the historic mansion and restored the structure according to its original appearance during the renovation, so as to reserve the vestiges of the long history, including exposed grass-mud walls, peeling walls, rotted wooden carvings, armors of the Qing Dynasty, and paintings...
_MURLDELAFUENTE
http://www.e-architect.co.uk/
--------------------------------
Green Village Plot 10