Johnny Depp?s French Village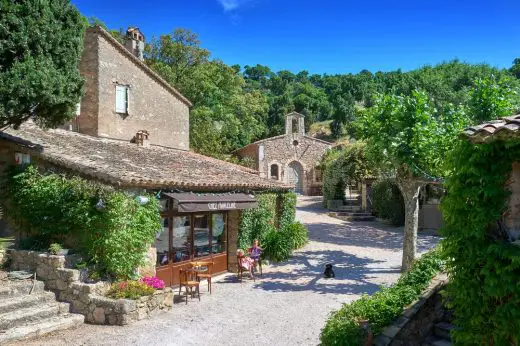 Johnny Depp?s French Village, French Luxury Property, Building Images
Johnny Depp?s French Village near Saint-Tropez
15 Feb 2021
Johnny Depp?s French Village
Johnny Depp?s French Village Might Be Coming Back To Market!
Johnny Depp appears to be ready to relist his stunning French village estate. According to a recent media report, Depp will be putting it back on the market at $55.5 million. Depp had listed the village in 2015 and 2016 at various prices from $27 million to $63 million, but it did not sell.

In 2001 at the height of his Pirates of the Caribbean films franchise, Depp purchased the abandoned, 19th-century Provençal village located only 17 miles from the celebrity hot spot of Saint-Tropez. Depp then spent millions of dollars renovating the buildings during his 14-year relationship with French-actress-and-singer Vanessa Paradis. Turning the property into an idyllic place to live, the couple enjoyed the estate and local surroundings until their relationship began going downhill, leading to their permanent separation.
Depp?s village includes the main house, six guest homes (one was the original village church), a private restaurant Chez Marceline, a covered wagon with bath and kitchen, and an art studio. Together, living space is 12,900 square feet with 15 bedrooms and 14 bathrooms.

Depp has spent over $10 million in preserving the stone-and-wood-beamed structures without destroying their original features. Grounds include two swimming pools, a charming town squ...
_MURLDELAFUENTE
http://www.e-architect.co.uk/
--------------------------------
Neri&Hu revives 1930s Shanghai theatre with dramatic stone and bronze details