Judy Garland?s Malibu Beach House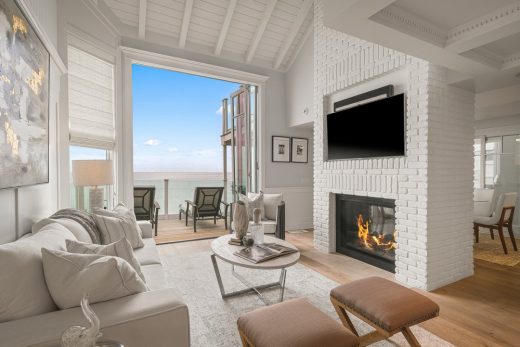 Judy Garland?s Malibu Beach House, Luxury Malibu Residence For Sale, Modern California Villa Photos
Judy Garland?s Malibu Beach House
Apr 5, 2021
Malibu Beach House
Californian Luxury Home is for sale priced at $3.895 million
Location: Malibu, California, USA

Source: TopTenRealEstateDeals
The Malibu Beach House where Judy Garland lived with her second husband, Vincente Minnelli, and their daughter, Liza Minnelli, shortly from after it was built in 1947 into the 1950s is for sale. Completely rebuilt in 2013, it is priced at $3.895 million.

What?s better than to cozy up on a rainy Sunday afternoon and sink into old movies, some of the best of which starred Judy Garland. With her exceptional singing voice, the studios cast her in the best musicals of the time such as Wizard of Oz, Meet Me in St Louis, The Harvey Girls, and Easter Parade – still big favorites on cable television. Moviegoers were stunned by her voice and her youth, making her early films huge box office hits. It was only later when she starred in films without singing and portrayed as an adult, that her popularity failed and her movies lost money for the studios.
Garland went through five marriages and had many highly publicized affairs beginning as early as age 18. Her serious relationships of marriage, such as the one with director Vincente Minnelli, produced three children, including Liza, who had the gift of the voice gene that would carry on the family vocals after her mother?s death in 1969. Jud...
_MURLDELAFUENTE
http://www.e-architect.co.uk/
--------------------------------
Stamba Hotel in Tbilisi by Adjara Group | Interiors | Dezeen