Liverpool Building News: Merseyside Architecture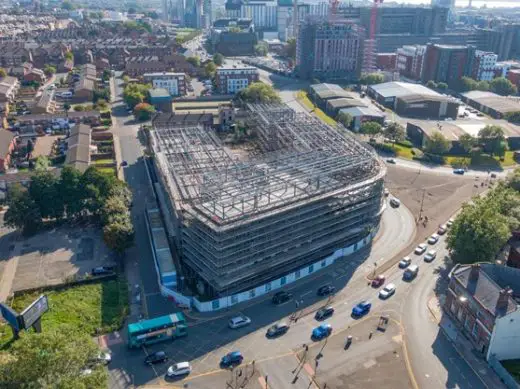 Liverpool Building News 2020, Merseyside Design Proposals, Photos, English Projects, Architects
Liverpool Building News
New Property Developments in Merseyside: North West England Built Environment, UK
21 July 2021
Liverpool loses Unesco World Heritage status
Liverpool stripped of UNESCO World Heritage status
Liverpool has been stripped of its World Heritage status after a UN committee found developments threatened the value of the city's waterfront, reports the BBC News. The decision was made following a secret ballot by the UNESCO committee at a meeting in China.
UNESCO had said that the developments, including the planned new Everton FC stadium, had resulted in a "serious deterioration" of the historic site. The decision was described as "incomprehensible" by the city's mayor. "Our World Heritage site has never been in better condition having benefitted from hundreds of millions of pounds of investment across dozens of listed buildings and the public realm," Joanne Anderson said. The decision comes a decade after UNESCO last visited the city to assess building developments in the city centre.
Liverpool becomes only the third site to lose its World Heritage status since the list began in 1978. The other two were Oman's Arabian Oryx Sanctuary in 2007 and the Dresden Elbe Valley in Germany in 2009.
A total of 20 votes were cast with 13 in favour of deleting the city, 5 against the proposal and 2 ballot papers being inval...
_MURLDELAFUENTE
http://www.e-architect.co.uk/
--------------------------------
Arihiro Miyake's Coppélia chandelier for Moooi could "only be created with LEDs"