Nanjing Drum Tower Hospital, Jiangsu Province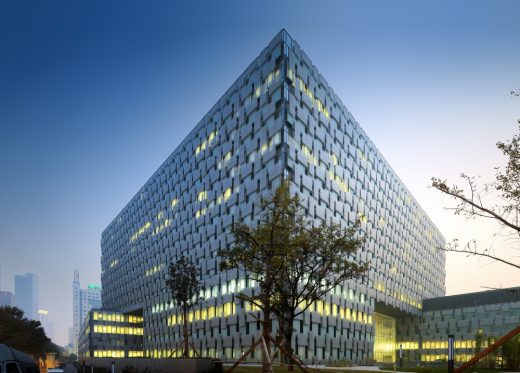 Nanjing Drum Tower Hospital, Jiangsu Province Development, New Chinese Health Centre Building, Architecture Images
Nanjing Drum Tower Hospital in Jiangsu Province
13 September 2021
Architects: Lemanarc SA
Location: No. 321, Zhongshan Road, Gulou District, Nanjing City, Jiangsu Province, China

Nanjing Drum Tower Hospital
Nanjing is both a historic ancient capital of the Six Dynasties as well as a noisy and busy modern city. As one of the most popular cities in the world, Nanjing, like other cities, faces its own needs and problems.

The transformation of Nanjing Drum Tower Hospital for over more than a century has proudly took into account the history of modern Nanjing. Founded in 1893 by Dr. Marin, a Canadian missionary, Nanjing Drum Tower Hospital is one of the oldest hospitals in China.
How to continue the dialogue between ancient and modern and East and West in the program is the main starting point of its design. To establish an organic connection between tradition and modernity, making itself be a part of the process of medical treatment. Most of the current hospital buildings in the world have taken the conventional form of a building plus a park.

In contrast, this proposal attempts to make a new solution by creating a pleasant spatial imagery with a unique cultural atmosphere, which is the most crucial part of the proposal, while satisfying all the functions of the hospital. To this end, the project also reduce the number of storeys and integrates six large gar...
_MURLDELAFUENTE
http://www.e-architect.co.uk/
--------------------------------
Fast Sketch - Fashion concepts Design Method (Part 1)