Rauch College of Business, Lehigh University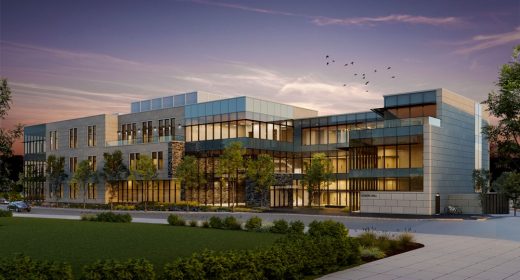 Learning Center Rauch College of Business, Lehigh University Building USA, American Architecture Photos
Learning Center for Rauch College of Business, Lehigh University
Jun 9, 2021
Learning Center, Lehigh University Pennsylvania
Design: Voith and Mactavish Architects
Location: Pennsylvania, USA

VMA Breaks Ground on New Discovery-Based Learning Center for Rauch College of Business at Lehigh University
Construction is underway on a much-awaited building at Rauch School of Business that will bring innovative discovery-based learning environments to one of Lehigh University's fastest-growing programs. The 74,000-square-foot building, designed by Voith & Mactavish Architects LLP (VMA), will sit catty-corner to the existing Rauch Business Center and add 16 new experiential learning spaces for the undergraduate, graduate, and executive education programs.
The new building will support emerging methods in education like hands-on learning, open-ended instruction, and interdisciplinary engagement. The design includes a business incubator where students can develop and pitch startups, a mock trading floor equipped with Bloomberg terminals, two data analytics rooms, a full production studio, a behavior lab, and a corporate-style conferencing center. A full executive education suite will host continuing education programs for business leaders, strengthening ties between Lehigh and the corporate community.
Each of the classrooms will be fully tech-integrated, allowing flexib...
_MURLDELAFUENTE
http://www.e-architect.co.uk/
--------------------------------
EDIFICIOS CON ESTRUCTURA METÁLICA.