Saint Feliu de Guixols Residence, Costa Brava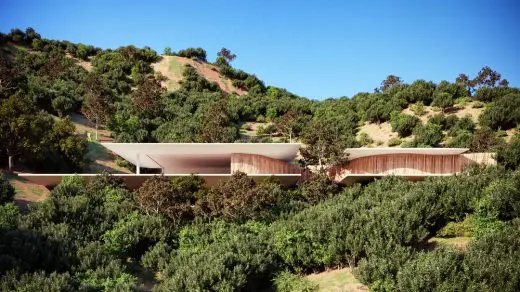 Saint Feliu de Guixols Residence, Barcelona Building, Catalonia Design, Spanish Architecture, Images
Saint Feliu de Guixols Residence in Costa Brava
16 May 2021
Saint Feliu de Guixols Residence
Architects: Stemmer Rodrigues
Location: Costa Brava, Catalonia, Spain

With a new headquarter in Spain, Stemmer Rodrigues presents it´s first project on the Costa Brava, in Saint Feliu de Guixols
For almost 35 years in the Brazilian market, the Brazilian architecture office Stemmer Rodrigues announces the opening of an office in Barcelona and its first project aimed at the European market, a house in Saint Feliu de Guixols, on the Costa Brava, about 10 km from the new headquarters. (see below for more details on the project).

Internationalization is another bet of the firm, which since 2017 has undergone changes such as a new brand positioning and the entry of four more new young partners into the society then formed by the founders Ingrid Stemmer, Paulo Henrique Rodrigues and Roberto Stemmer.
In Barcelona, Mariano Chitarrini is the architect responsible for the operation of the new businesses. Mariano has worked at the Catalan architecture studio MIRAG Arquitectura i Gestió, specialized in Housing and Retail. In 2017, Mariano founded his own design studio. Now, he is the representative of Stemmer Rodrigues in Europe.

Located at Costa Brava, about 10km from Barcelona, the exuberant city of Saint Feliu de Guixols is the setting for this new project. Amid native vegetation, the lan...
_MURLDELAFUENTE
http://www.e-architect.co.uk/
--------------------------------
AHEAD Middle East and Africa awards 2020 virtual ceremony part one | Dezeen