This Duplex Is Covered In Vertical Wood Fins And Large Shutters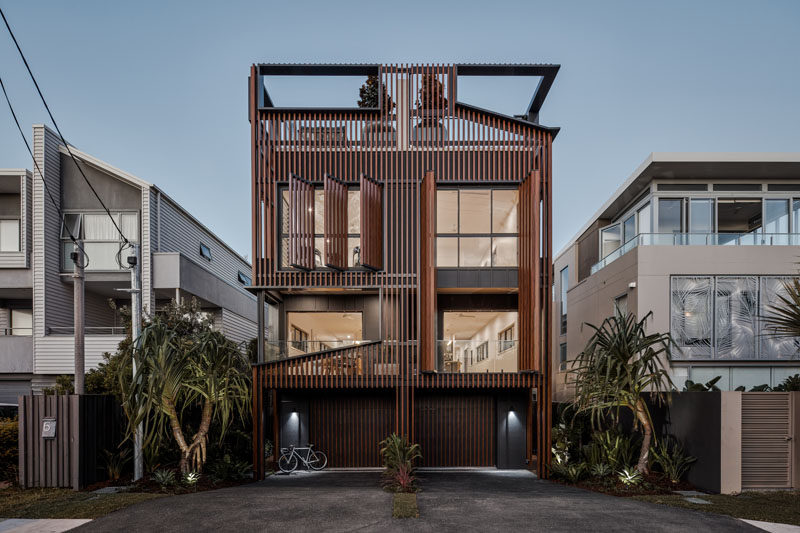 Photography by Andy Macpherson   Architecture firm Studio Workshop, has designed a pair of beach residences that are located along a narrow, busy thoroughfare on the Gold Coast in Australia.   An array of vertical fins have been added to serve multiple functions including sun-shading, privacy, curation of views, and to modulate the scale of […]
continue reading

...
_MURLDELAFUENTE
http://www.contemporist.com/
--------------------------------
CUADRILÁTERO. tutoriales de arquitectura.