Tiny House Competition 2021: Homes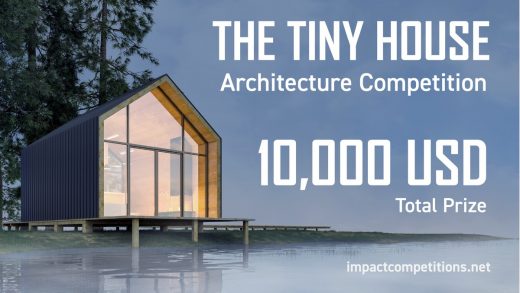 2021 Tiny House Design Competition, Home Architecture Contest
Tiny House Competition 2021 News
20 September 2021
TINY HOUSE DESIGN COMPETITION 2021
A ?home? is a space that is intimate to all. Apart from being our safe haven, a home goes beyond its everyday function of being a shelter for its users and their activities; it connects with each of us on an emotional and personal level. As time evolves, the definition of ?home? also keeps changing.
The 21st century witnessed concepts like Airbnb, Co-Living, Smart Homes, Tiny Homes, etc. gaining popularity with both young and older generations alike sparking movements across the globe. Our Humble Adobe has witnessed transformations with rapid advancements in technology, the rise of efficient spaces, environmental and financial concerns, and growing needs & desires of the people living in them. Homes today are versatile entities ? doubling up as offices, play areas, work-out zones, spaces for interaction and recreation, as also being an abode for our furry friends and providing for their needs.
Tiny House Design Competition 2021
OPPORTUNITY:
Over the past two years, most of the world's population has retreated to their homes for the majority so as to survive and embrace a more resourceful means of living. This scenario has presented designers with a unique opportunity to redefine the idea of a ?Home?. The inclination of the users to follow simpler and efficient ways of living, coupled with rapid development in technol...
_MURLDELAFUENTE
http://www.e-architect.co.uk/
--------------------------------
ESPIRAL DE CUATRO CENTROS