Unique Designed Church By Meck Architects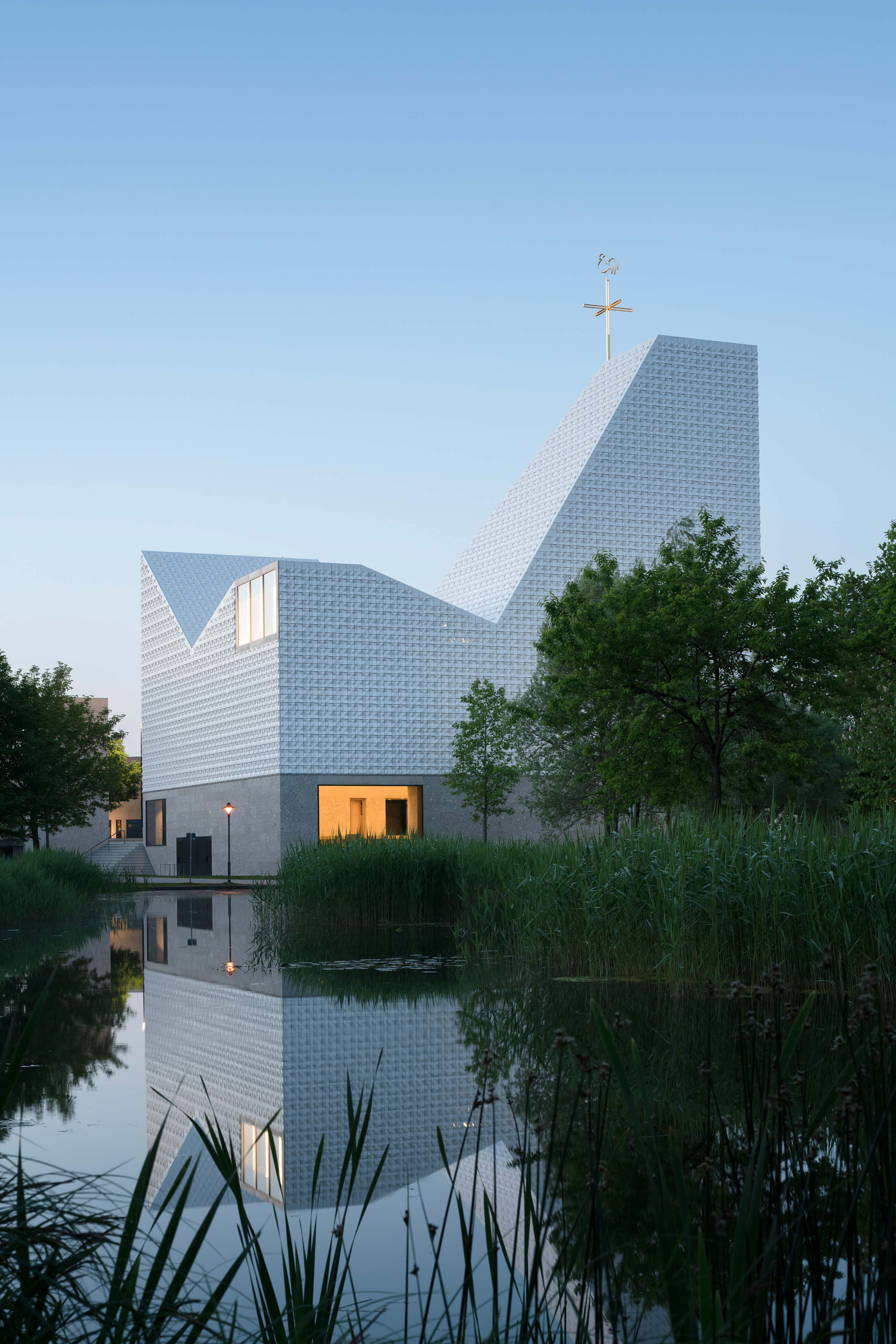 The Church of Seluger Rupert Mayer designed by german studio Meck Architects has become the new landmark of the city of Poing. « An imposing solitaire, the sculptural structure stands clearly visible along the main road in the new town centre being developed by the municipality to accommodate the steady increase in the population. The new church assertively fits into its surrounding situation. On the one hand, it represents a sensitive counterpart to the existing parish hall; on the other it is a structural, urban building block with a forecourt facing the road ».
« A white roof sculpture has been set atop the storey-high base of nagelfluh, a conglomerate rock from the Upper Bavarian gravel plain. This roof is divided into four parts and borne by a steel construction. A homogeneous raiment of around 15,000 moulded ceramic tiles gives the roof a crystalline appearance. The various surface angles of the glazed tiles were inspired by the shape of the roof and work to create diverse refractive effects as the light changes ».
Pictures by Florian Holzherr, Michael Heinrich

 

...
_MURLDELAFUENTE
http://www.fubiz.net/en/category/architecture/
--------------------------------
Zaha Hadid's Vitra Fire Station was an "eye-opening experience" for Bjarke Ingels