Unique Pan Treetop Cabins by Espen Surnevik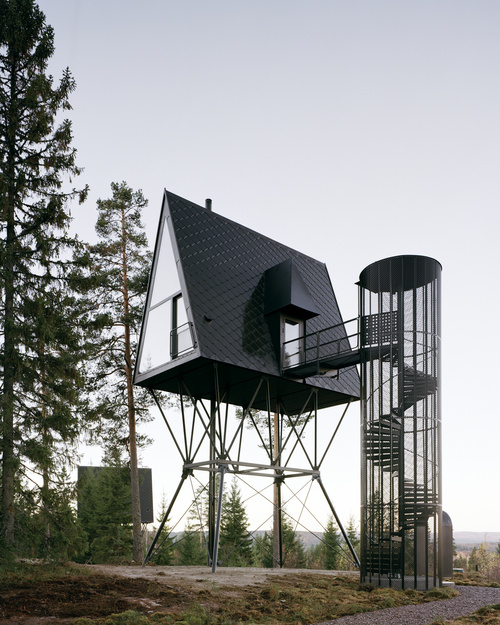 This private project realized by the Oslo based architect cabinet Espen Surnevik was made to offer a unique tourist retreat in the Norwegian woodlands. Proposing a marvelous experience of living up among the trees inside the Hedmark forests at Finnskogen. « Each cabin has a total of six accommodation places from bathroom to the kitchen and living areas with fireplace. The modest size gives the telescope?s experience of living together in a community, but at the same time with the qualities of the dwelling. The cabins are designed with a simple geometry, shaped like a steep salt rood that gives the small living spaces an extraordinary height of over five meters. Large glass sections at each end provide visibility and proximity to the forest ». Found more about their work on their Instagram page : @espen.surnevik

Pictures by Rasmus Norlander ? Zürich



...
_MURLDELAFUENTE
http://www.fubiz.net/en/category/architecture/
--------------------------------
Neri Oxman's swarm of Fiberbots autonomously build architectural structures