Valley Beth Shalom Community Center, Encino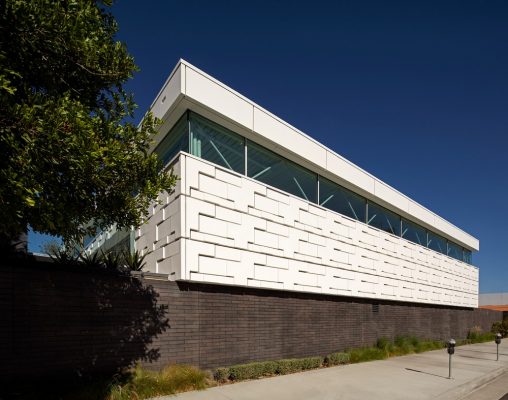 Valley Beth Shalom Community Center, California Building Development, US Architecture Images
Valley Beth Shalom Community Center in Encino
Feb 22, 2021
Valley Beth Shalom Community Center
Architects: Abramson Architects
Location: Encino, CA, USA

Originally established in 1950, Valley Beth Shalom Community Center?s mission is to enrich the lives of their community while fostering personal growth. Mostly untouched since the 1980s, their campus needed a significant overhaul to accommodate the growing number of younger families joining their conservative Jewish community. The new Howard and Irene Community Center is a contemporary extension of their evolving campus.

A nexus within Valley Beth Shalom?s dense urban campus, the Levine Center is a 16-hour-a-day space responding to their previously unmet religious, academic, and athletic needs. The facility provides a new indoor gymnasium and mezzanine level for yoga and other wellness activities. The voluminous space also transforms easily into an auditorium for performances or a sanctuary during high holidays.
Key products used:

The exterior materials are rooted in two primary sources that are prevalent throughout the campus. Four-inch-tall concrete blocks recall the darker hues and proportion of existing multi-tonal brick facades found on the adjacent classroom buildings. A series of custom-designed 3-Dimensional fiber-reinforced polymer panels that clip onto the CMU wall are an abstraction of existing 3-D brick found on the ...
_MURLDELAFUENTE
http://www.e-architect.co.uk/
--------------------------------
The Retreat at Blue Lagoon Iceland | Architecture | Dezeen