William Sutton Prize Shortlist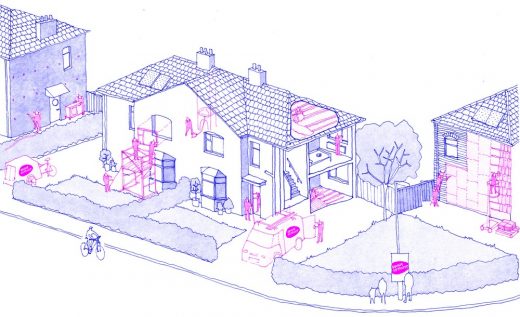 Clarion Housing Group, 2021 William Sutton Prize, UK Architecture Awards Shortlist, Architects
William Sutton Prize 2021 Shortlist
12 Jan 2021
William Sutton Prize shortlist announced after record-breaking applications
The third year of The William Sutton Prize run by Clarion Housing Group, the UK?s largest provider of affordable housing, has seen a record-breaking 154 applications. Of these, thirteen projects have been shortlisted, with many of the finalists? proposals directly responding to the coronavirus pandemic.
Six projects* are shortlisted for The William Sutton Prize for Placemaking and Affordable Housing Design focusing on themes such as modular housing, retrofitting, supported housing and community co-production.
The shortlist includes projects by Assemble, a multi-disciplinary collective working across architecture, design and art, Editional Studio Ltd, whose founders were featured in AJ?s ?40 under 40? which celebrates the UK's most exciting emerging architectural talent, and Space and Motion, a design studio based in South London. A further seven projects** will compete for The William Sutton Prize for Social Innovation, with the shortlist including projects focusing on issues such as food poverty and education, money management for community networks and family support.
The winners in both categories will be announced at a virtual event at the end of March.
The William Sutton Prize was developed by Clarion Housing Group to celebrate William Sutton?s leg...
_MURLDELAFUENTE
http://www.e-architect.co.uk/
--------------------------------
Jean Nouvel designs plant-covered hotel for historic district of São Paulo
-------------------------------------