Urgent call for 3D-printed PPE
Are you an architect, researcher, or firm with access to a 3D printer" Michael Garron hospital is calling on the 3D printing community to create visor frames for use by the medical community in treating COVID-19 patients. The hospital has issued...
Open or closed" The status of construction sites in Canada during COVID-19
Ricardo Gomez Angel on Unsplash As provinces roll out emergency measures, construction sites in some parts of the country are closing, while in others, they remain open. Construction sites are presently closed in Quebec, with the exception of...
The Buildings Show: Call for 2020 Speakers
Domus names two Canadian studios among world?s top 50 firms
Winnipeg?s 5468796 Architecture and Toronto?s LAMA?s studio have been featured in the second edition of Domus Magazine?s 50 Best Architecture Firms list. Assembled by architects and scholars who are former editors-in-chief of Domus, the list...
OAQ, OAA, AIBC issue COVID-19 guides for architects
Artem Labunsky on Unsplash Provincial and territorial architecture associations are issuing guidelines to their members on working during the coronavirus crisis. The OAQ has worked with Kollectif, the Association des architectes en pratique privée...
The New Socially Distanced Contract
Photo by Chang Duong on Unsplash In self-isolation, I was staring outside my window the other day and saw what looked like a charity 10K run in the middle of the street and teeming sidewalks below. I understood the situation: everyone was so...
The CCA explores the meaning of living without a home in a documentary short film
What architects need from government to make it through COVID-19
Running a small business isn?t easy at the best of times. Payroll comes every two weeks. Rent and utility bills come every month. Tax submissions come every quarter. Today?s pandemic exacerbates the challenges that small businesses face: reserves...
Act fast, but not in haste: Business strategy for architects during COVID-19
This week, there was a glimmer of good news for Ontario architects: construction and architects have been included on an ?essential services? list, allowing them to continue to operate during the COVID-19 shutdown. Nonetheless, as a slow-down of...
It?s not if, but when: Designing healthcare spaces that support pandemic response
In 2003, the small city-state of Singapore was one of the hardest hit by the SARS epidemic. Of 238 cases, 33 people lost their lives?40% were healthcare workers. This left a deep and lasting impression, with Singapore taking serious steps to be...
Silver lining: Could COVID-19 lead to a better future"
Past disease outbreaks improved the way we lived. If governments are smart, COVID-19 could do the same.(Shutterstock) Carolyn Whitzman, L?Université d?Ottawa/University of Ottawa It?s an uncomfortable but inescapable historic fact that great...
John Beardsley appointed as Cornelia Hahn Oberlander Prize Curator
The Cultural Landscape Foundation (TCLF) has named art curator writer, and scholar John Beardsley as the inaugural curator for the forthcoming Cornelia Hahn Oberlander International Landscape Architecture Prize. Photo courtesy of tclf.org The...
Construction sites to remain open in Ontario
Photo by Yancy Min on Unsplash In response to the COVID-19 situation and the need to enforce physical distancing, the Government of Ontario has ordered the temporary closure of all non-essential businesses as of midnight tonight, Thursday March...
Montreal Festival of Films on Art moves online
The International Festival of Films on Art (FIFA) has launched the 38th edition of its Festival online, following the cancellation of the regular festival (which usually screens films at indoor venues across Montreal). FIFA's program of over 140...
Legal, financial guidance for Canadian architecture firms during COVID-19
With the swift arrival of the COVID-19 crisis, Canada?s economy has gone from boom to bust in a matter of days. How should architects navigate the uncertain economic times ahead" We turned to some experts for advice. Image by CDC on...
+VG Architects Renovates Brock University's Goodman School of Business
Home of the Goodman School of Business at Brock University, Taro Hall?s recent expansion and renovation by +VG Architects is a general refresh of the existing facility. Aerial view of Taro Hall from the southwest with the pyramidal light monitors...
Open Letter to Policy Makers: Architecture?A Critical Ingredient of Pandemic Medicine
In 2017, the Strategic National Stockpile (SNS) simultaneously responded to not one, but three consecutive hurricanes, and at the direction of U.S. Department of Health and Human Services (HHS), rapidly deployed expert personnel, Federal Medical...
Canadian Architect during COVID-19
A message from Canadian Architect to our readers and supporters: We would like to wish our readers, contributors, advertisers, and other supporters well in this challenging time. The Canadian Architect April 2020 edition has gone to press, and...
5 expert tips for working from home in a crowded house during the coronavirus pandemic
With daycares and schools closed, parents are scrambling to find ways to get work done and care for their kids. (Shutterstock) Designating a space that is not for work is part of creating healthy work-life boundaries for psychological...
FPInnovations launches new edition of the CLT Handbook
FPInnovations, a non-profit specializing in creating solutions that support the Canadian forest sector, and its government and industry partners, have launched the second edition of the Canadian CLT Handbook. A CLT floor slab is lowered into place...
Coronavirus response proves the world can act on climate change
sowing doubt on the science. There was no time for vested interests to mount similar resistance to COVID-19 policy, so governments seem to be acting on the advice of health professionals for the public good. Clear strategies Third, officials from...
RAIC 2020 Conference on Architecture Cancelled
The RAIC has announced the cancellation of the 2020 Annual Conference on Architecture and all pre-Conference events, scheduled for June 2-7, 2020 in Edmonton, Alberta. This decision is due to the continued rapid spread of the COVID-19 public health...
Four buildings Receive 2020 Heritage Winnipeg Preservation Award for Excellence
Since 1985, Heritage Winnipeg?s annual Preservation Awards has been acknowledging large scale restoration projects and individuals that have made a difference to Winnipeg?s built heritage. This year, in the midst of Canada?s Heritage Week, four...
ConEd cycle extended, provincial conferences canceled
The OAA has extended the current Continuing Education (ConEd) cycle by six months to December 31, 2020. The decision, was made in coordination with the other regulators, who are maintaining efforts to harmonize ConEd programs across the country....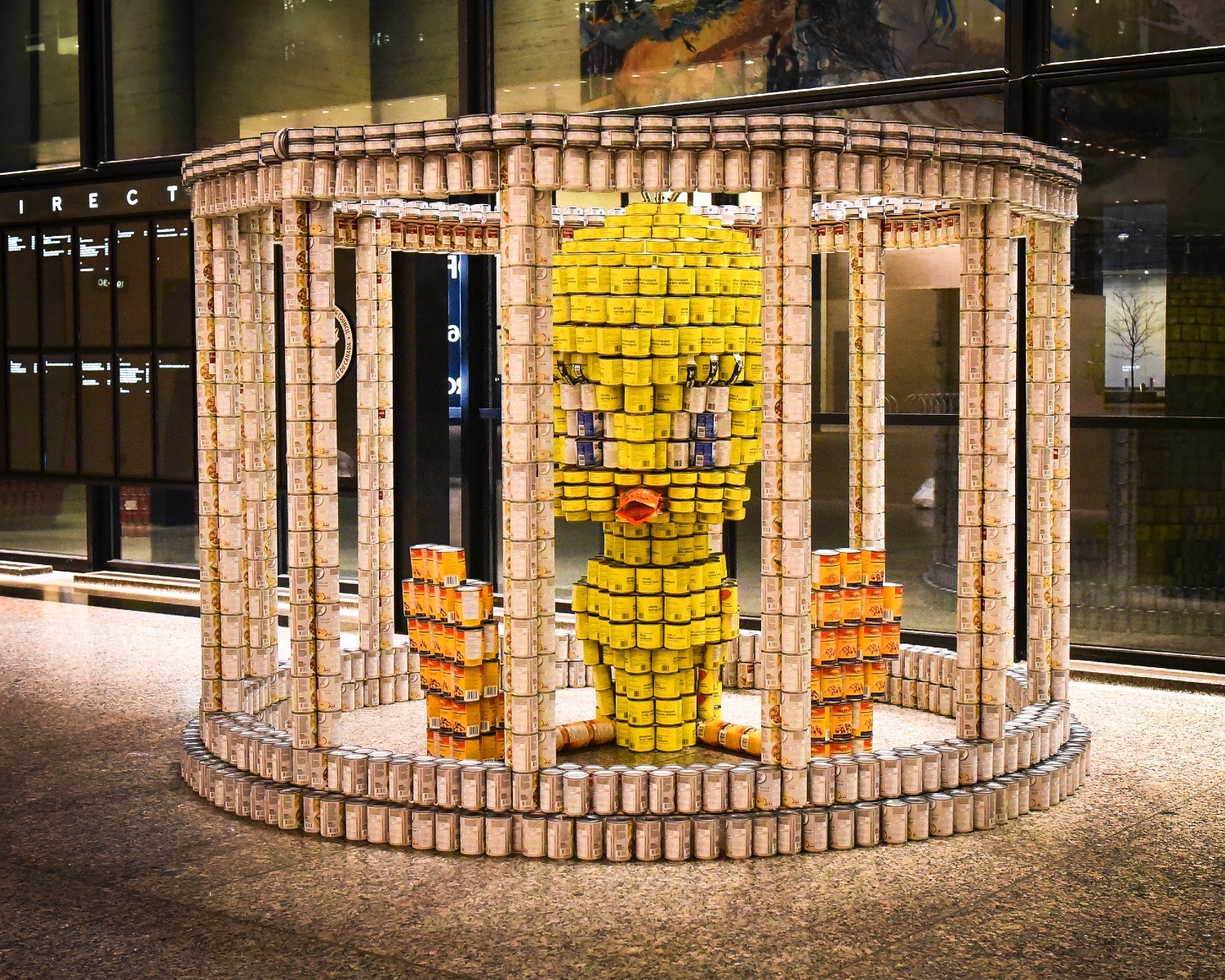 Canstruction Toronto cancels build; encourages donations to food bank
  An installation at Canstruction, an annual fundraiser benefitting Toronto's Daily Bread Food Bank. The installation was designed and built by a team led by Turner Fleischer Architects. Together with its partners, the Canstruction Toronto...