A Wall Of Built-In Bunk Beds Creates Plenty Of Sleeping Space For Visitors
When Linc Thelen Design renovated this house in Rolling Prairie, Indiana, they included a guest bedroom that's been designed with multiple bunk beds. The three sets of built-in bunk beds, with wood ladders and safety rails, create a place for...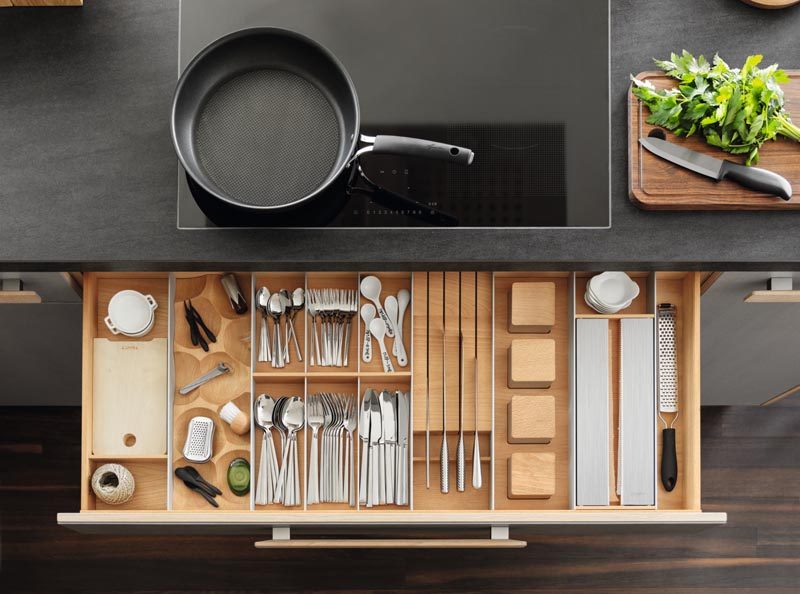 Kitchen Drawer Organizers Can Do More Than Just Separate Your Forks And Knives
An often overlooked area in any kitchen is the kitchen drawers. Usually they're filled with off-the-shelf cutlery trays or simply have no organization. Austrian company TEAM 7, took this into consideration when they created their latest drawer...
A Colorful Sculpture Named ?Spectral Grove? Has Been Installed In Philadelphia
Design studio SOFTlab, has recently unveiled 'Spectral Grove', a permanent outdoor public art installation, that's located at the entrance of Pivot Park in West Philadelphia. Commissioned by developer Wexford Science + Technology,...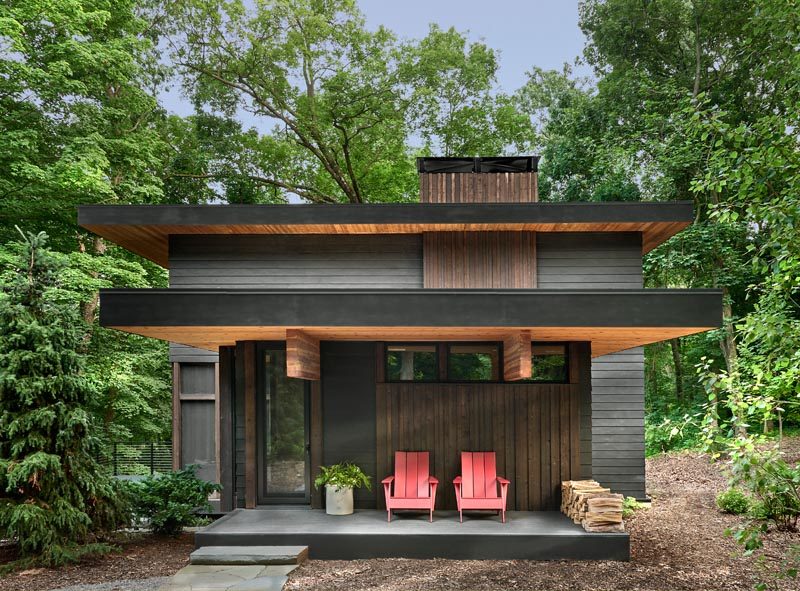 This Cozy House In The Forest Was Designed For Relaxing Weekends
Searl Lamaster Howe Architects has recently completed a weekend retreat in Jones, Michigan, for a Chicago based couple who wanted serenity and a slower pace. Inside, steps from the glass front door lead down to the kitchen that has dark stained oak...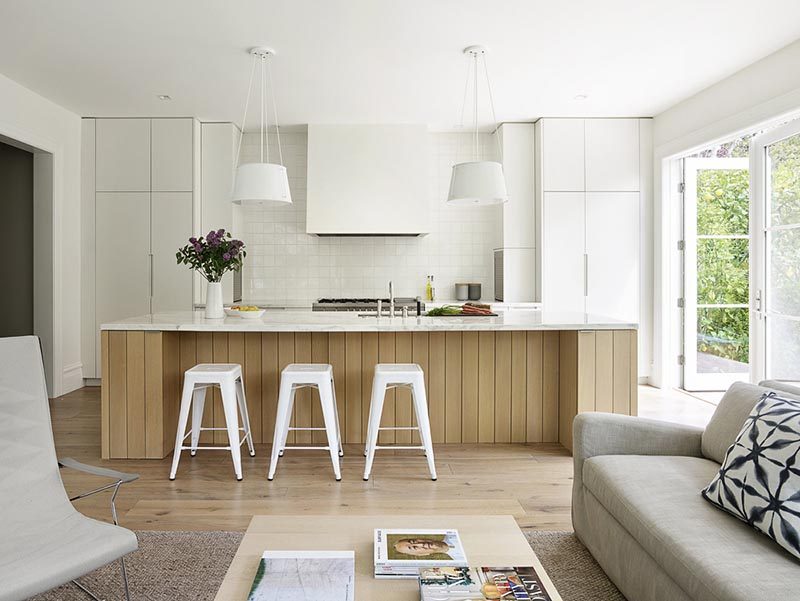 White Kitchen Warms Up With A Wood Island
Feldman Architecture together with Lisa Lougee Interiors has designed a new kitchen for a house in San Francisco that was originally built in 1912. Drawing inspiration from Scandinavian design, the designers chose a light color palette for the...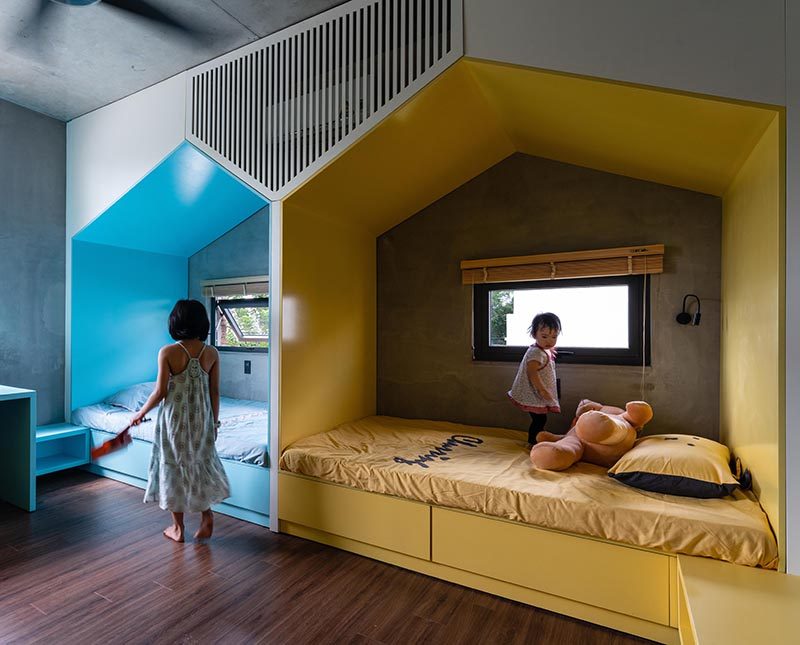 Shared Children?s Bedroom Has Two Little ?Houses? Built-In
Design and build firm Hinz Studio, has recently completed a house in Danang, Vietnam, and as part of that project, they designed a colorful shared children's bedroom. The bedroom has two mini 'houses' that define the separate...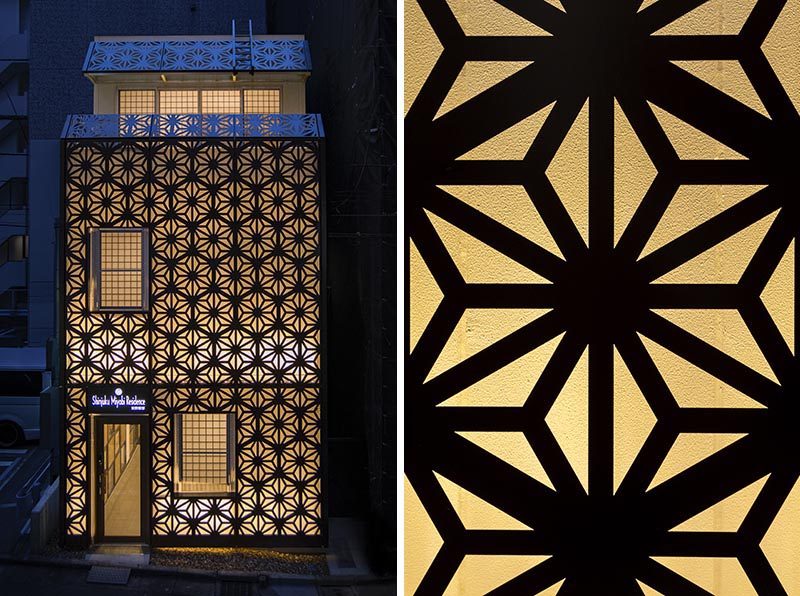 An Artistic Facade Gives This Small Japanese Hotel A Unique Personality
Himematsu Architecture has designed a hotel in Tokyo, Japan, that shows off an artistic and eye-catching facade. The designers were inspired by the Hemp leaf, as it has a very strong growing force and rapid growth speed as seen in nature. By using...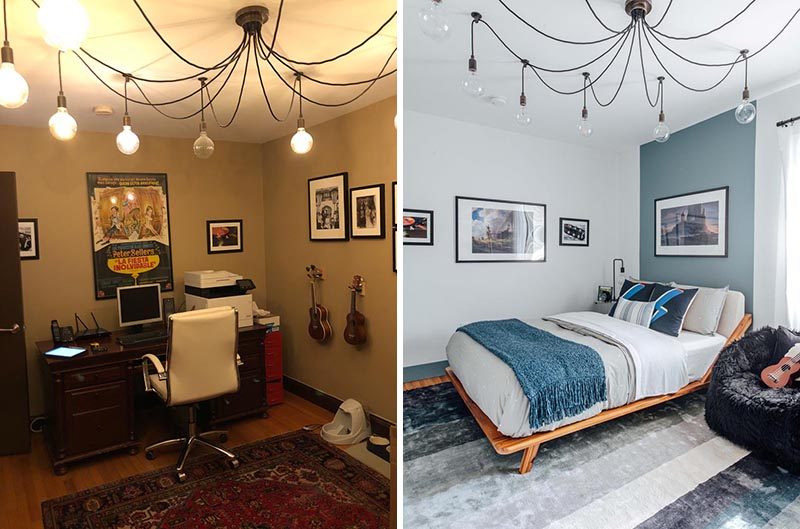 Before And After ? A Dark Home Office Is Now A Relaxing Boy?s Bedroom
Francis Dominguez of EFE Creative Lab has recently completed the renovation of a home office and transformed it into a boy's bedroom with a relaxing color palette. Here's what the home office looked like BEFORE. The designers planned out...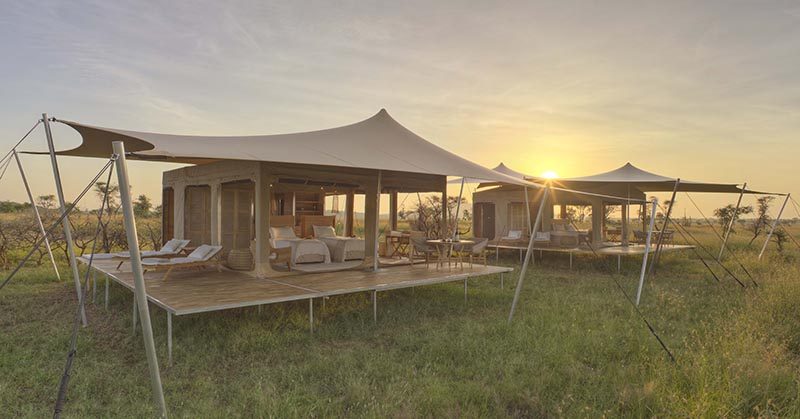 The Roving Bushtops Camp Sits Proudly In The Heart Of The Central Serengeti
Andy and Claudia Stuart have created a place where visitors to Tanzania and Kenya can enjoy the Serengeti and everything a safari involves, while staying in a modern tent. The Roving Bushtop Camp has all the comforts of home and allows guests to...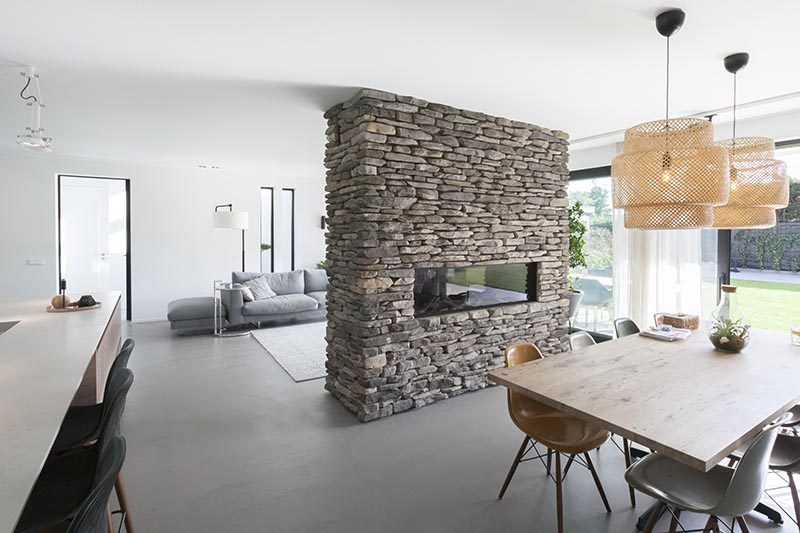 This Stone Partition Provides A Home For A Fireplace And Television
BNLA architects has recently completed the modern transformation of an outdated house in the outskirts of Amsterdam, Netherlands. As part of the renovation, they opened up the interior, combining the dining room, living room, and kitchen into one...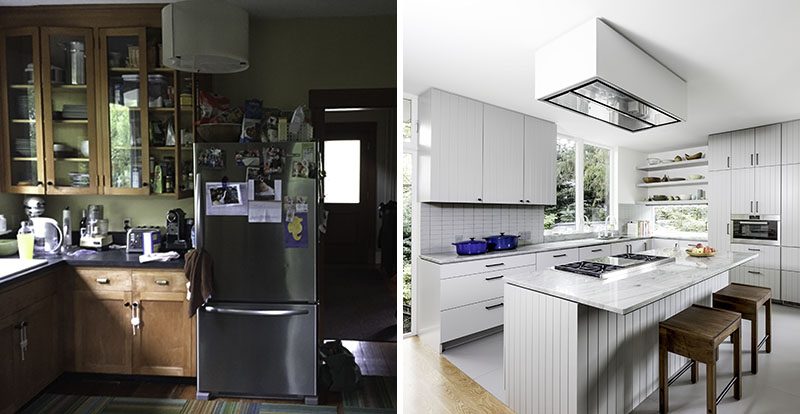 Before & After ? A Brighter And Larger Kitchen For A Renovated Seattle Home
When Best Practice Architecture and Leah Steen Interior Design were tasked with renovating a house in Seattle, Washington, they took what was once a kitchen with dark wood cabinets and transformed it into a bright and larger kitchen with an island....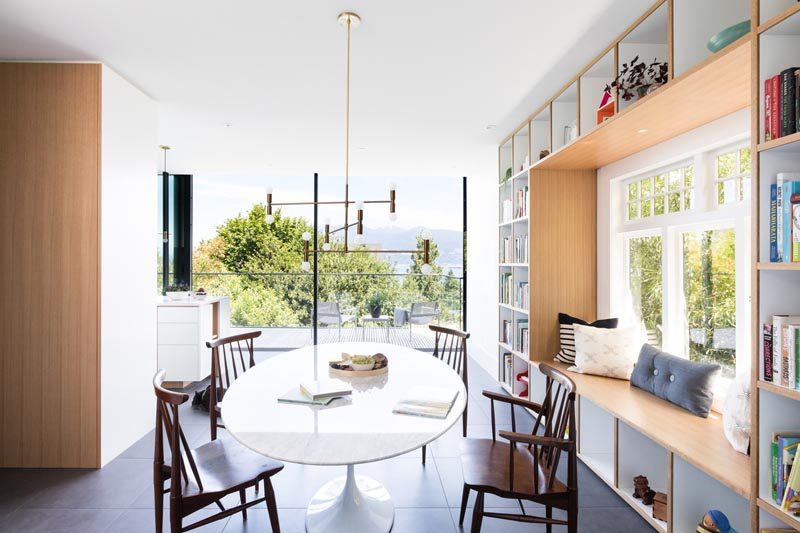 Create A Window Seat By Surrounding It With A Built-in Bookshelf
When RUFproject was designing the renovation of an early 1900?s character house in Vancouver, Canada, they decided to create a window seat that looks out to the garden. Adjacent to the dining area, the wood framed built-in window seat is surrounded...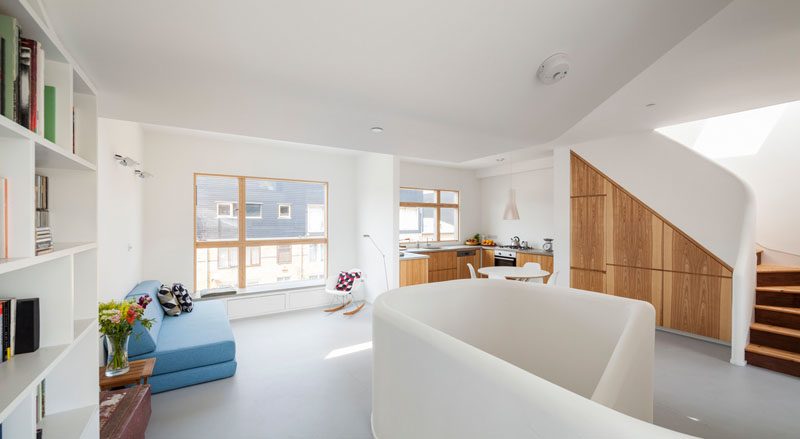 Scenario Architecture Added A Roof Extension To This London Home
Scenario Architecture has designed a roof extension for their client who purchased a unit in a 1990s live-work complex in London, England. A sculptural staircase leads from the two-bedroom ground level flat up to the two-story roof extension. The...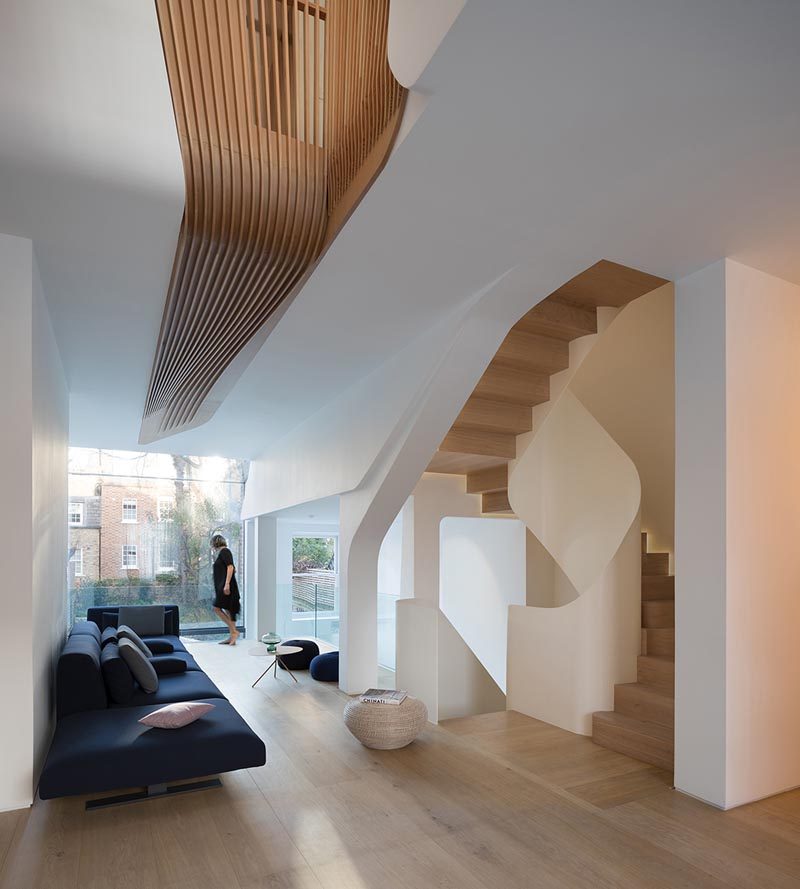 Sculptural Wood Elements Are A Feature Found Throughout This House In London
FLOW Architecture together with MAGRITS (Maria Grazia Savito Architects) has extensively redeveloped a Victorian terraced house in Kensington, London. Originally built in 1851, the house was transformed into a large four-story home with an addition...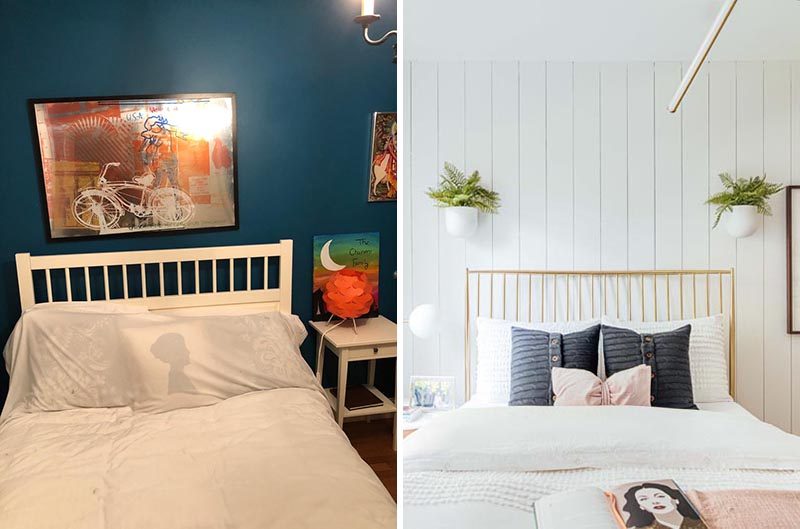 Before And After ? A Dark Room Is Transformed Into A Bright And Contemporary Girl?s Bedroom
Boutique architectural and interior design firm EFE Creative Lab, were tasked with transforming a dark bedroom into a bright and modern girl's room. Here's what the bedroom looked like BEFORE the redesign. The designers created a...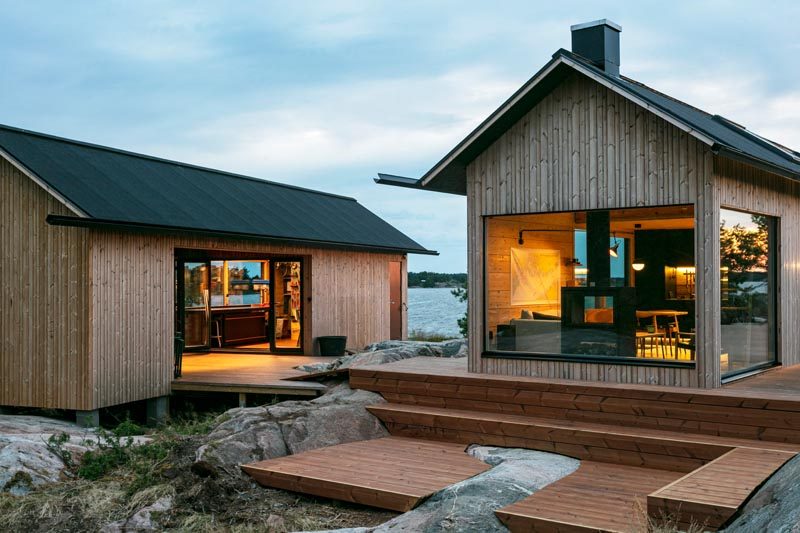 This Pair Of Contemporary Cabins Sit On An Island In The Finnish Archipelago
Aleksi Hautamäki and Milla Selkimäki of Bond Creative Agency has recently completed a summer cabin located in the Finnish Archipelago. They purchased the 5-acre island on the edge of the Archipelago National Park two years ago, and have since built...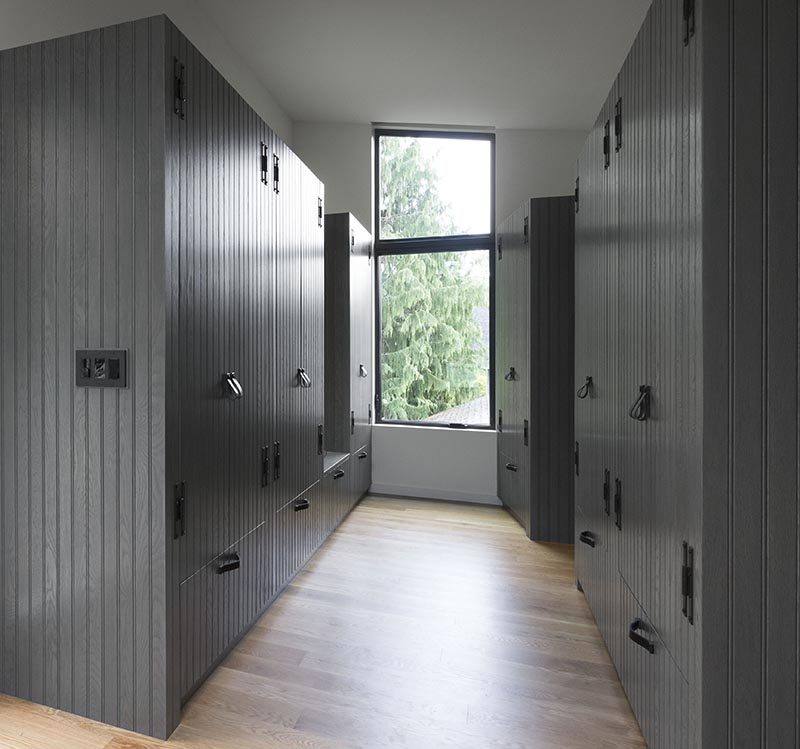 The Walk-Through Closet In This Master Bedroom Leads To A Luxurious Bathroom
When Best Practice Architecture was renovating a house in Seattle, Washington, they decided to include a new and modern master suite with a balcony, walk-through closet, and en-suite bathroom. Working with interior designer Leah Steen, the...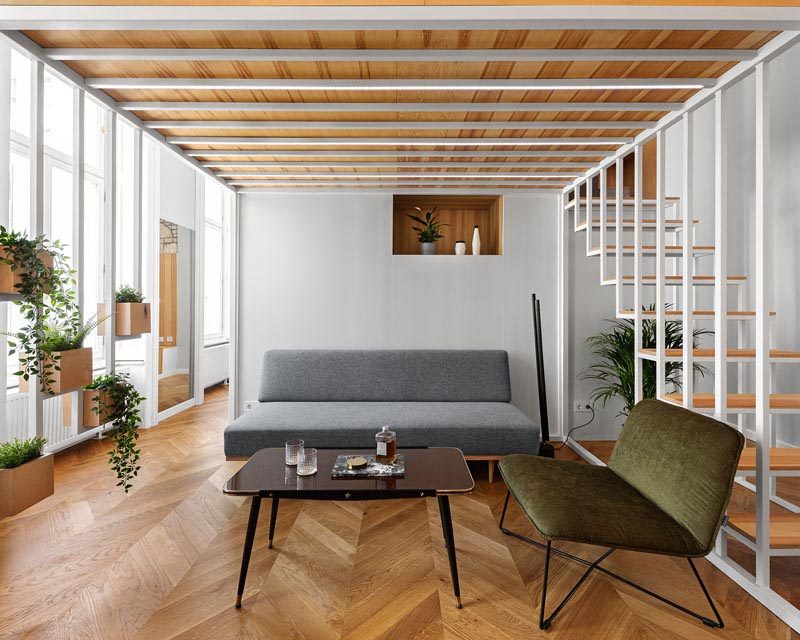 A Mezzanine Was Built To Add A Second Bedroom To This Apartment
Architres Studio has designed the interior of an apartment in Budapest, Hungary, that has high ceilings and wood floors throughout. The front door to the apartment opens up into the kitchen and dining area. Gloss and matte black tiles have been used...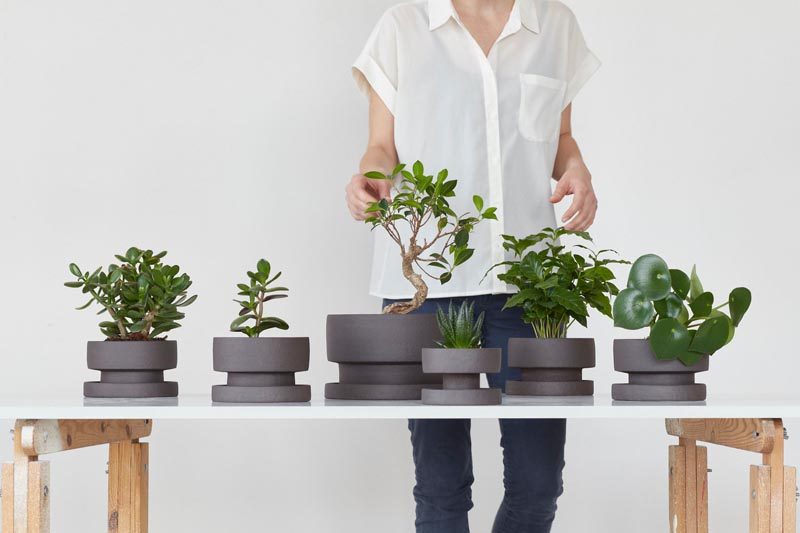 Bisqit Has Launched A Collection Of Modern Planters For The Home
Designer Zuzana Firla of porcelain studio Bisqit, has launched a collection of modern planters that have a simple aesthetic. With a desire to create, Zuzana drew inspiration from wabi- sabi philosophy and aesthetics, focusing on the method and link...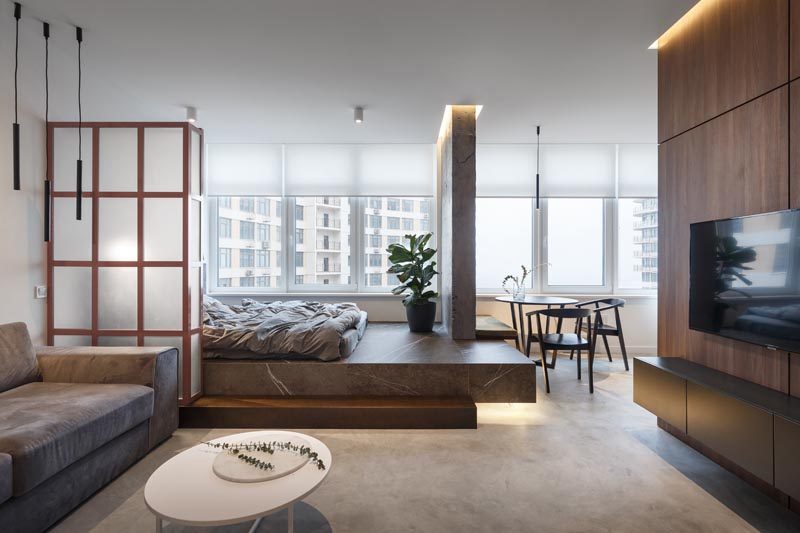 This Small Apartment Designated Space For The Bedroom By Placing It On A Raised Platform
SVOYA studio has recently completed the modern interior of a small 400 square foot (39m2) apartment in Odessa, Ukraine. Stepping inside the apartment, you're greeted by the living area and a large wood accent wall with hidden lighting and a...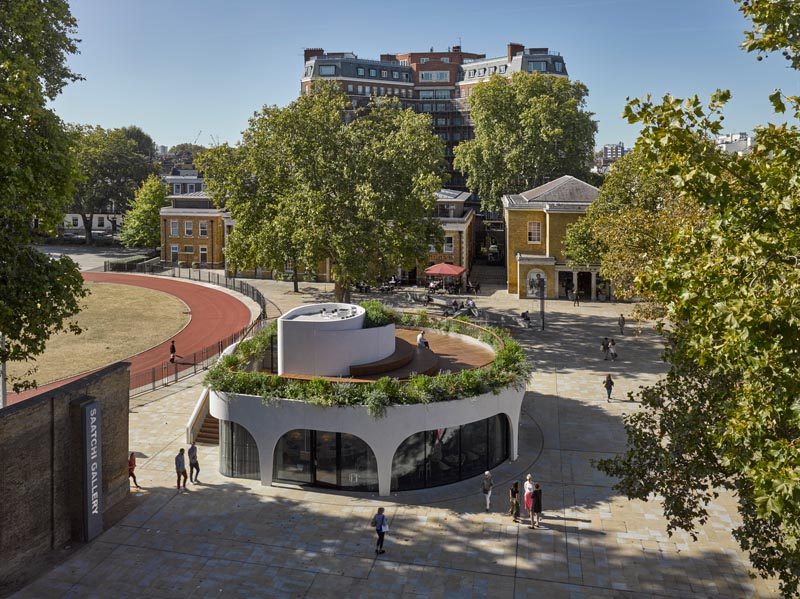 The Vardo Restaurant In London Has A Spiraling Design With A Rooftop Deck
Architecture firm Nex? has recently completed the Vardo Restaurant after they won an international design competition that sought a new and distinctive restaurant, which could be a focal point for the Duke of York Square in Chelsea, London. The new...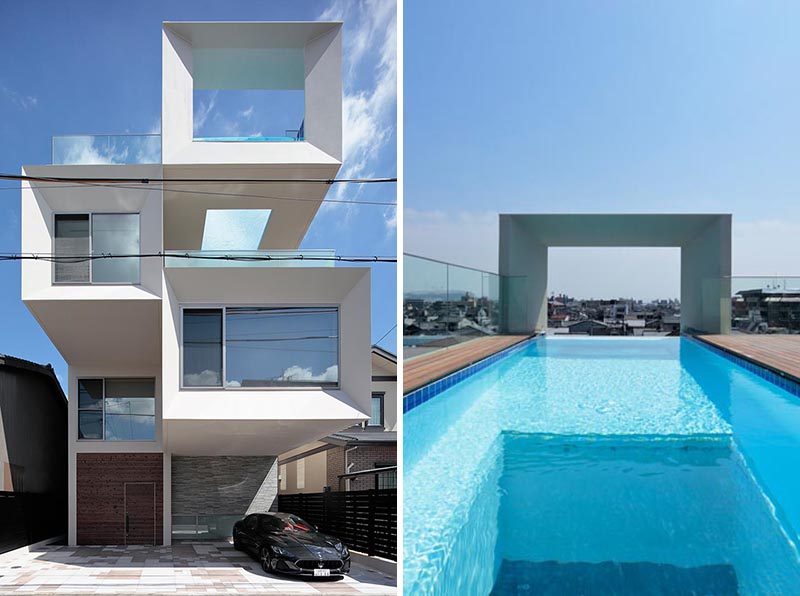 This House Has A Rooftop Swimming Pool With A Window For Views Of The Living Room Below
Eastern Design Office has recently completed a new house in Kyoto, Japan, that features a unique cantilevered swimming pool. The house has been designed as a tall structure made from 'square tubes' to take advantage of the mountain views...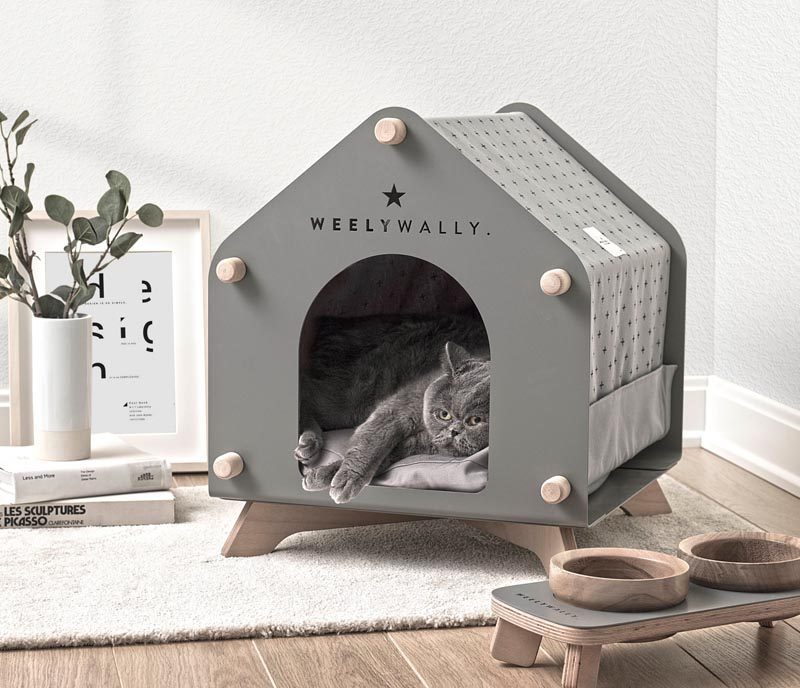 WeelyWally Has Created A Line Of Modern Pet Furniture Including Houses And A Couch
Designer Onurhan Demir of WeelyWally has created a collection of modern pet furniture that can be enjoyed by both cats and dogs. The collection includes a series of differently designed houses with names like Wien, Phuket, Sydney, and Olso....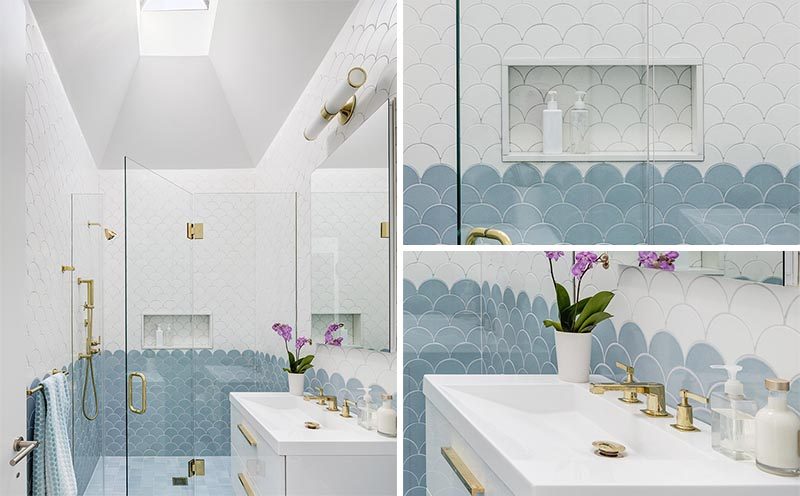 Add This Blue, White, And Gold Bathroom To Your List Of Design Ideas
When Barker Associates Architecture Office was designing the renovation of a townhouse in New York, they created this bright and welcoming bathroom that combines blue and white tiles with gold accents and a white vanity. Let's take a closer...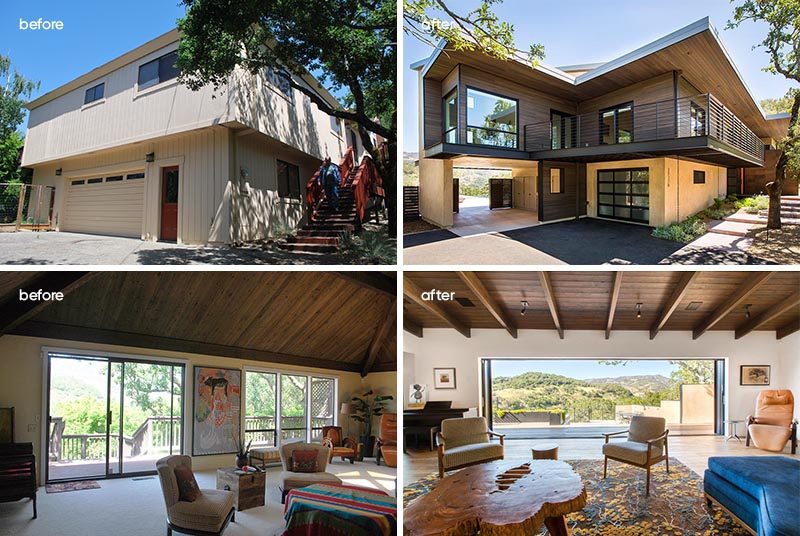 Before & After ? This Dated House Was Transformed Into A Contemporary California Home
Baran Studio Architecture has collaborated with Robert McGillis, AIA, to transform a dated house in Sonoma, California, and turn it into a house with plenty of space for entertaining. The original house had vertical siding with no definition between...