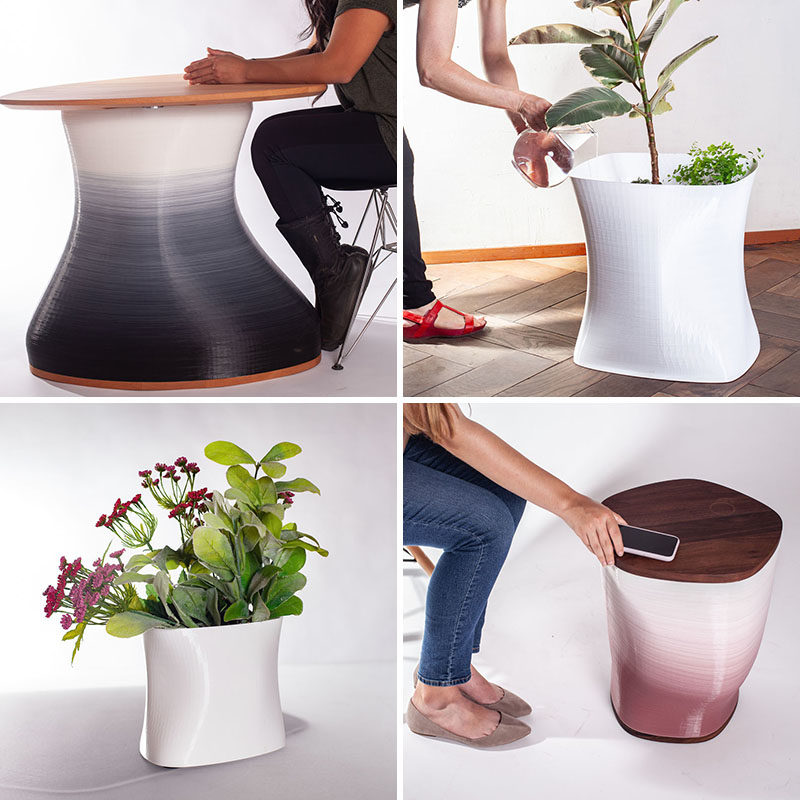 Customers Can Adjust The Size And Shape Of These 3D Printed Furniture Designs
Californian design firm Model No. Furniture has announced the debut of their first fully customizable 3D printed furniture. The collection, which includes tables, planters, bins, planters, and vases, marries 3D printed sculptural base forms with...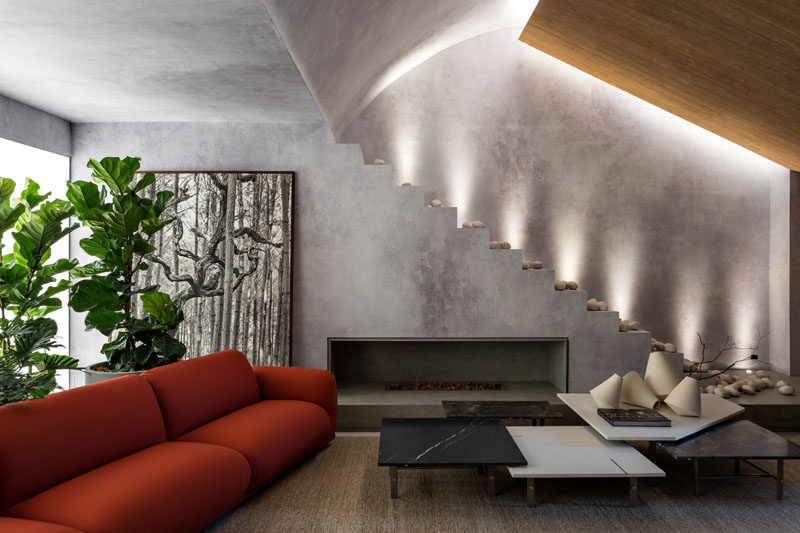 Earth Tones Set The Mood Of This Apartment Interior Design By Consuelo Jorge
Photography by Fran Parente Architect Consuelo Jorge has designed a concept apartment interior for CASACOR São Paulo 2019. Throughout the apartment, the choice of materials was guided by warm, earthy tones, in contrast to light gray as a neutral...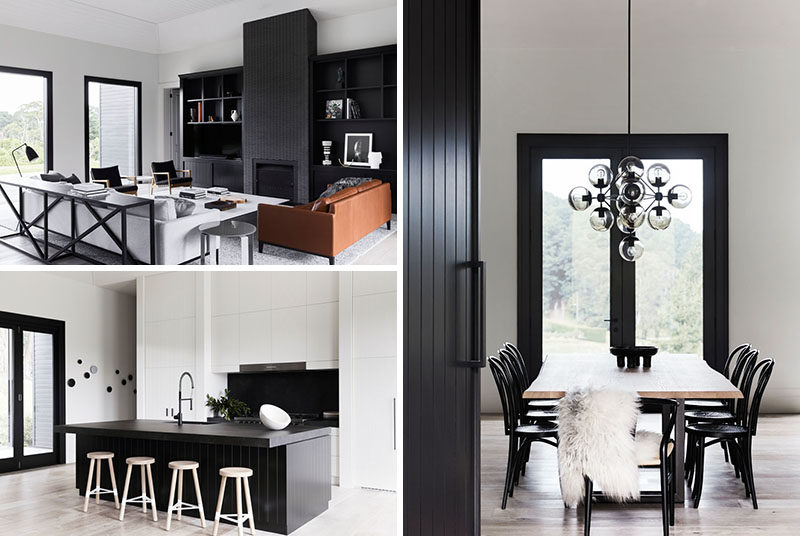 Studio Griffiths Designed A Black And White Interior For A Modern Farmhouse
Photography: Sharyn Cairns with styling by Studio Moore | Builder: Bernie Everett Building Interior architecture and design practice Studio Griffiths, has completed the interior renovation of a modern farmhouse in Australia. Located on a quiet...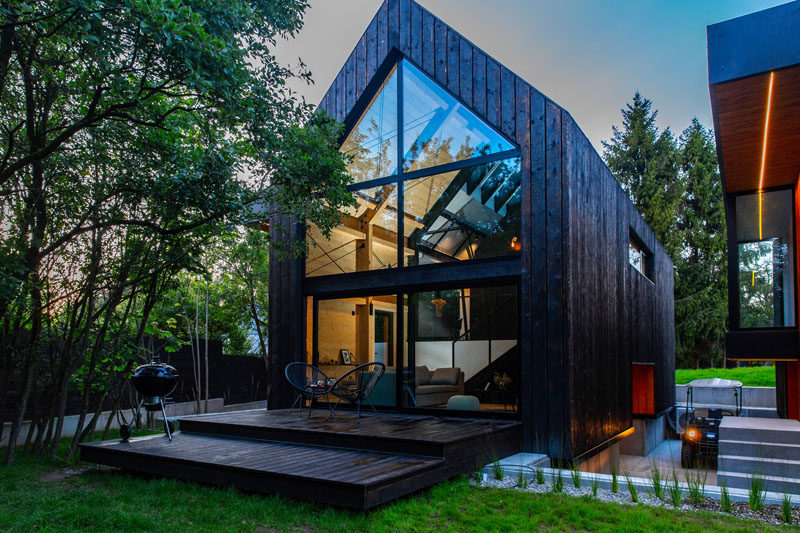 mode:lina Have Designed A Collection Of Resort Houses For Camppinus Park In Poland
Photography by Studio Prototypownia Architecture and interior design firm mode:lina, has recently completed Camppinus Park, a small group of resort houses that are located in the Polish seaside town of Jezierzany. Photography by Studio Prototypownia...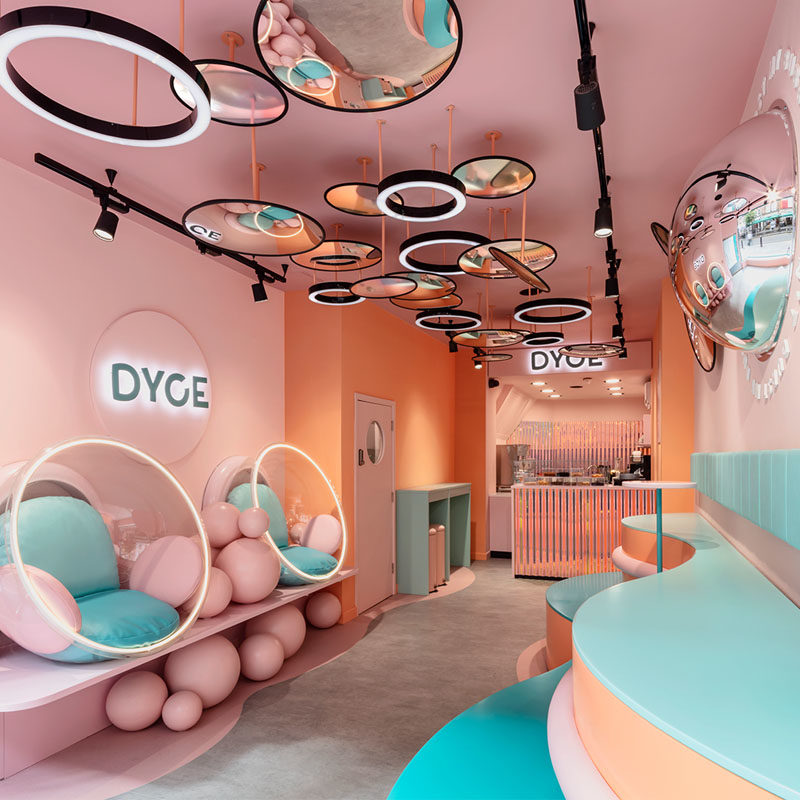 DYCE Dessert Bar Has Opened In London With A Pastel Pink Interior
Design agency FormRoom, has recently completed DYCE, a new dessert bar in London. The bright turquoise facade draws attention on the street, enticing customers inside. Once inside, the interiors, inspired by Salvador Dali's surrealism,...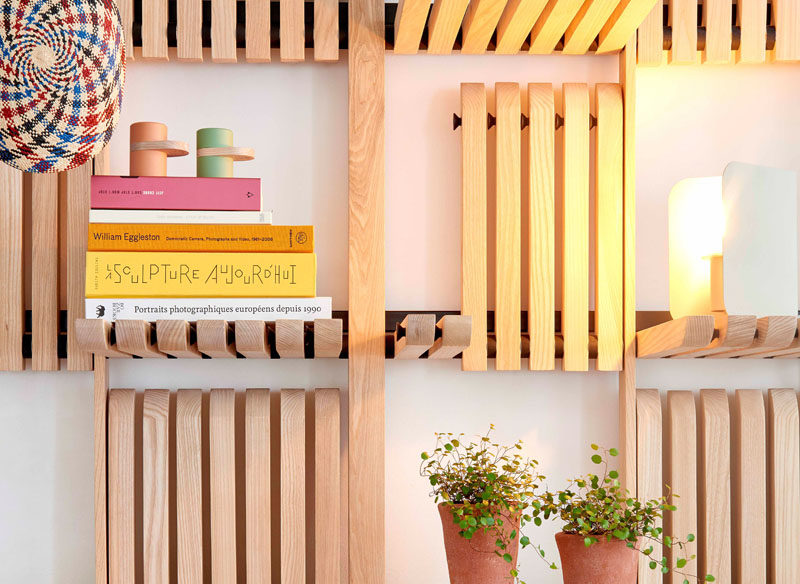 This Wall Of Shelves Can Easily Change To Hold A Variety Of Different Items
Designer and architect Artem Zakharchenko-Halytskyi has created 'GATE', a modular furniture system designed for walls. Manufactured by BORISOV, the shelves are made of solid ash blades and can be operated with a single touch, with a...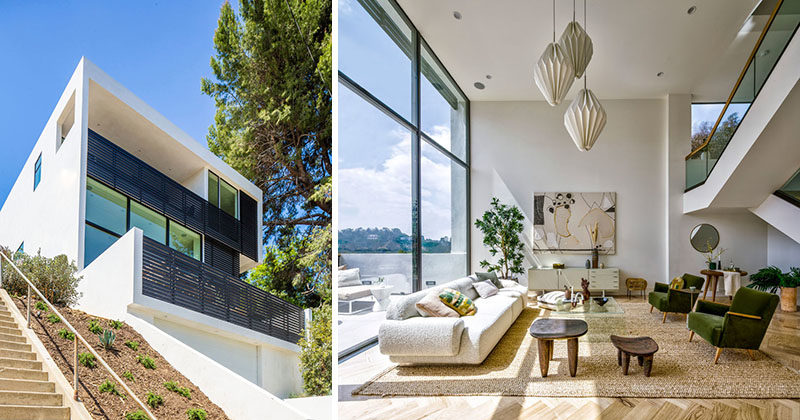 High Ceilings And Double Height Windows Keep This L.A. House Bright And Airy
Photography by Brian Thomas Jones Aaron Neubert Architects, Inc. (ANX) has recently completed a new modern house in Los Angeles, California, that's located on a sloped lot. Photography by Brian Thomas Jones Designed with three levels, the...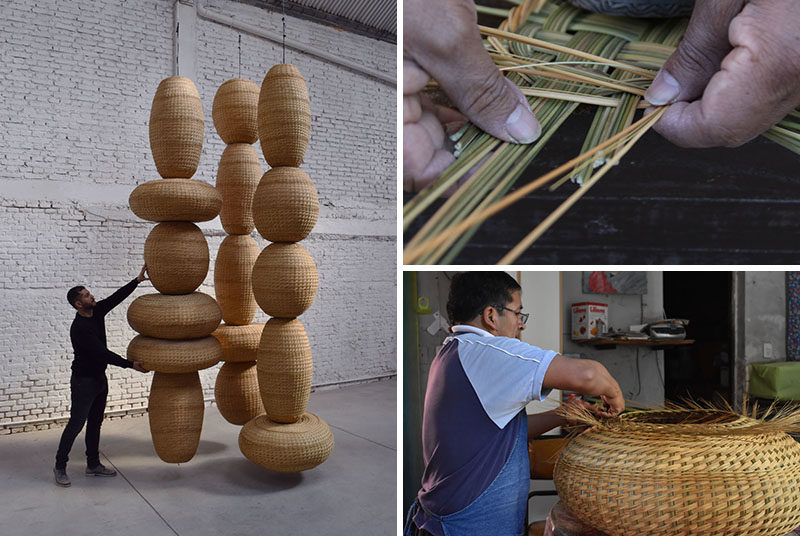 The ?Floating Towers? Hanging Woven Sculptures
Argentinian artist and designer Cristián Mohaded, has created 'Floating Towers', a group of hanging woven sculptures. After designing the sculpture, Cristián connected with a local artisan to create the pieces using a traditional...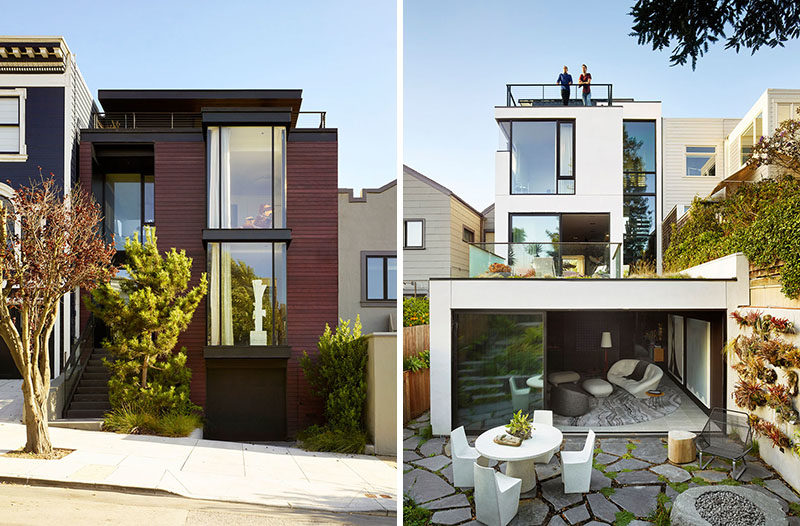 This House In San Francisco Presents A Modern Face To The Street
Photography by Matthew Millman Architecture and interior design firm Jamie Bush & Co. has designed a modern house in San Francisco, creating a welcoming home for a young tech pioneer. Photography by Matthew Millman Stepping inside, there's...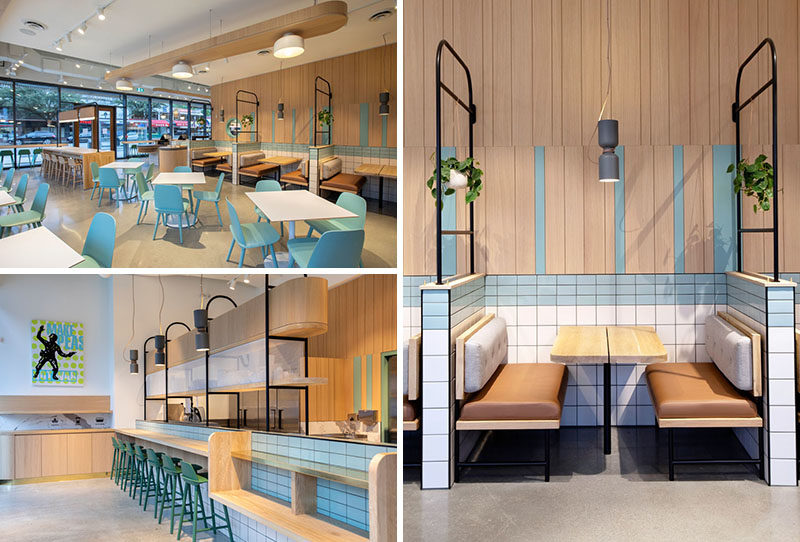 Materials And Colors Were Chosen To Reflect The Coastal And Mountainside Setting Of This Fast Casual...
Photography by Janis Nicolay Photography Evoke International Design Inc. has completed the interiors of Heirloom Ambleside, a modern fast casual restaurant that's located steps from the beach in Vancouver, Canada. The objective of the interior...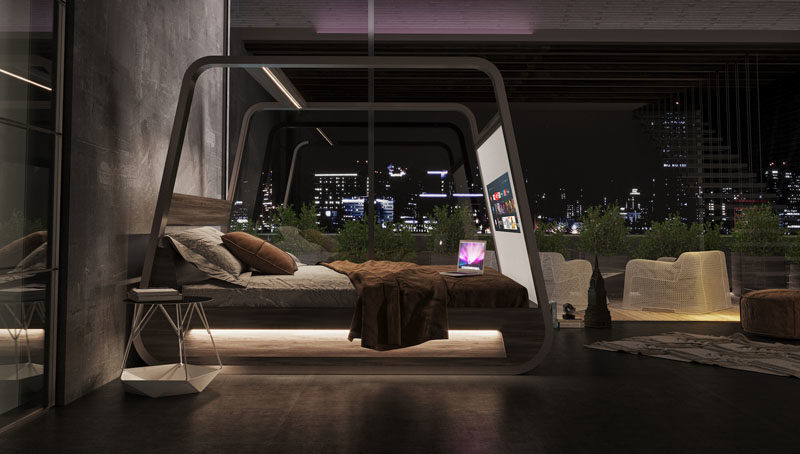 This Bed Is Designed With Hidden Features Like A Projector, A 70-Inch Screen, And Integrated Speaker...
Italian architect and designer Fabio Vinella has designed the HiBed, a unique bed frame design that includes several hidden features. The modern four-poster bed, which has its own app, can be connected to multiple devices to allow the user to...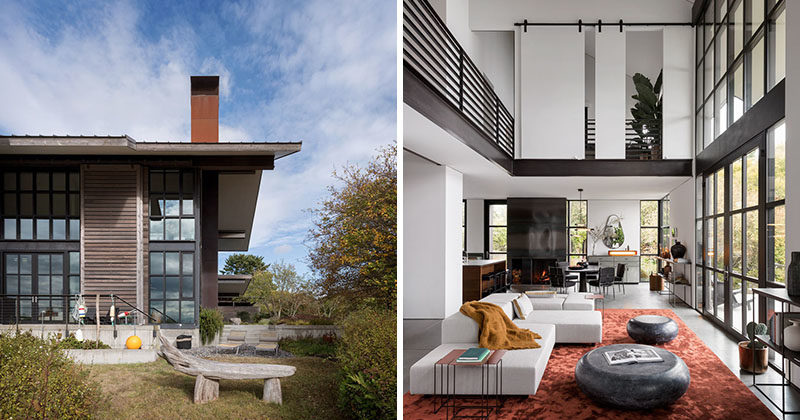 High Ceilings And Industrial Materials Are Prominent Design Elements In This New House
Photography by Aaron Leitz Lauren Geremia, the founder and principal designer of Geremia Design, together with architecture firm Olson Kundig, has completed the False Bay House and Writer?s Cabin. Their client, an active executive, who loves hiking,...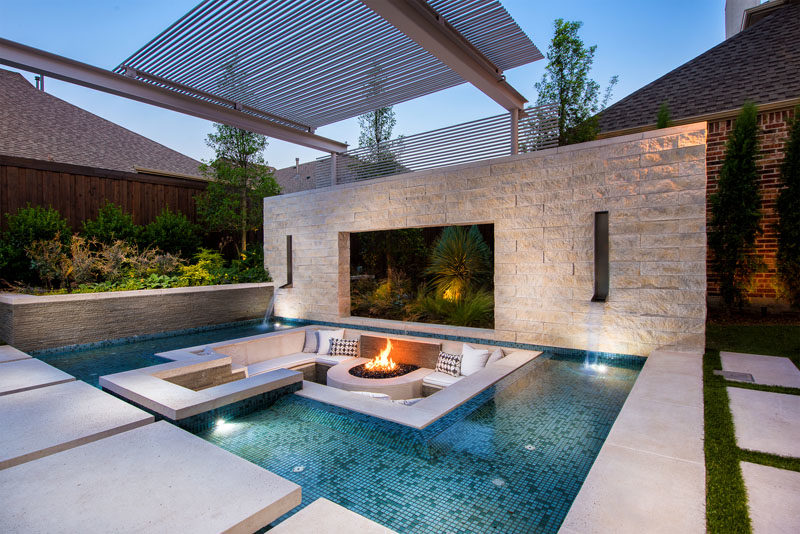 A Sunken Lounge, A Cantilevered Deck, And A Spa With A Fireplace Help Give This Pool A Luxurious Res...
Photography by Jimi Smith Photography Randy Angell Designs together with builder Pool Environments, have completed a modern swimming pool with a sunken lounge, a cantilevered deck, and floating stepper pads. Adjacent to the swimming pool area is the...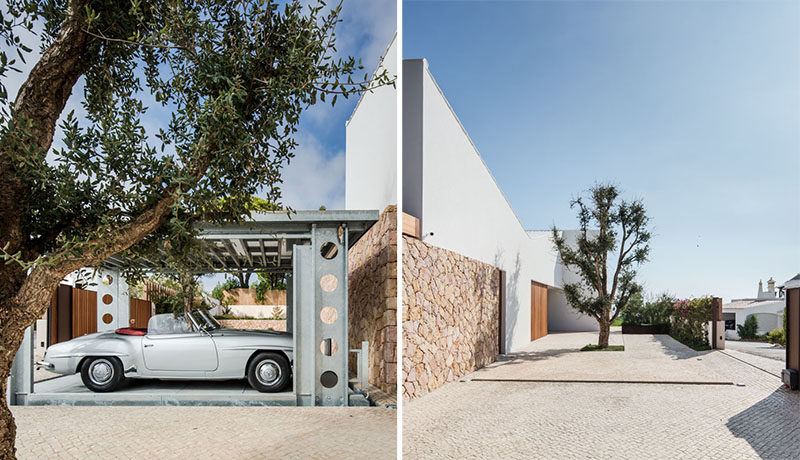 IdealPark Lets You Hide Your Car Underground Like James Bond
contemporist has partnered with IdealPark to bring you this editorial feature With 50 years of experience, Italian company IdealPark has focused on building car lifts with passion and craftsmanship, creating unique custom products, that can be a...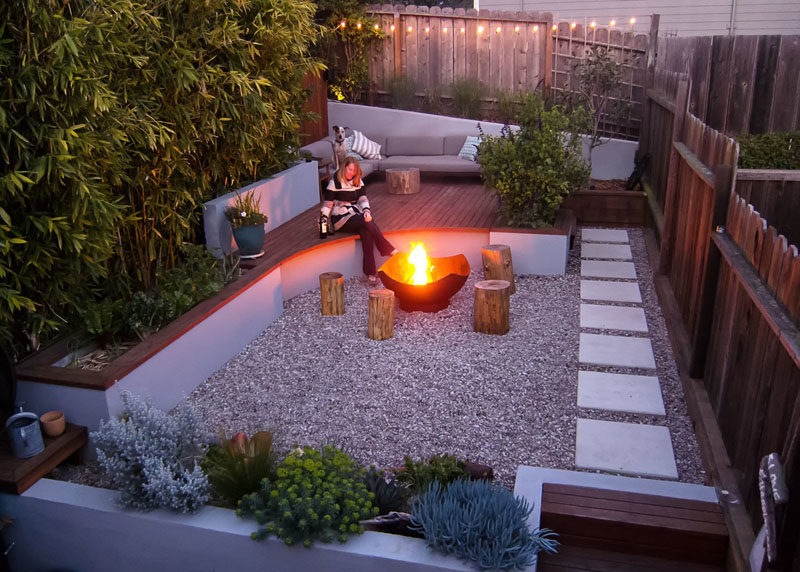 Multiple Levels Give This Small Yard Room For Entertaining
Landscape design firm Seed Studio, has completed a multi-level yard for a home in San Francisco, California, that's owned by a couple who like to entertain. Stairs lead up to the first level of the yard, that's dedicated to the Manta Ray...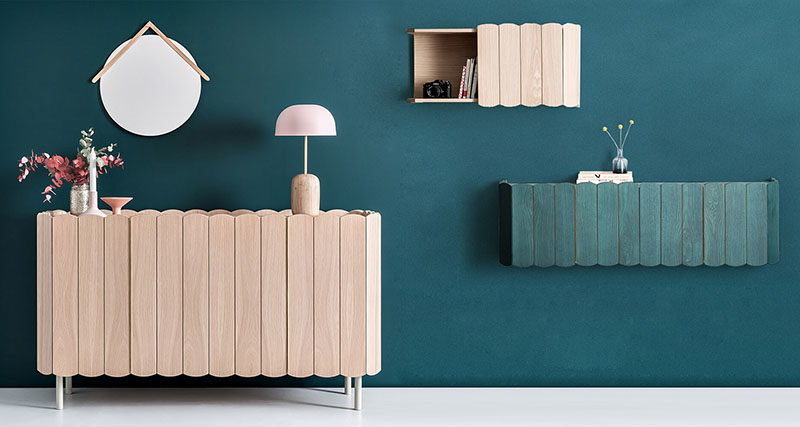 Wood Fences Inspired The Design Of This New Furniture Collection
Photography © Harto Studio French design firm Desormeaux/Carrette Studio, has created César & Fanny, a new furniture collection. Photography © Harto Studio Inspired by the small fences that are found around poppy fields, the designs include...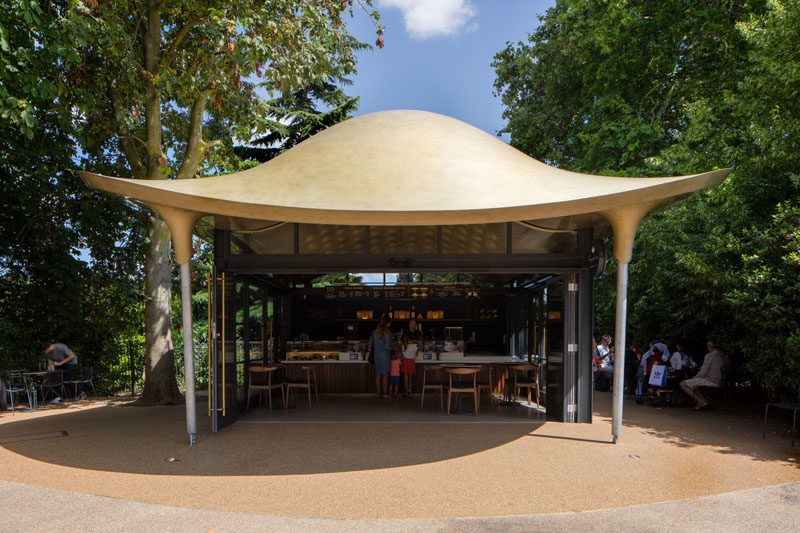 The Serpentine Coffee House Inspired By A Stingray?s Flight Through Water
Photography by Luke Hayes Architectural and design firm Mizzi Studio, together with artisan Italian café operators, Colicci, have recently completed the Serpentine Coffee House in London, England. Located between the Serpentine Galleries, with views...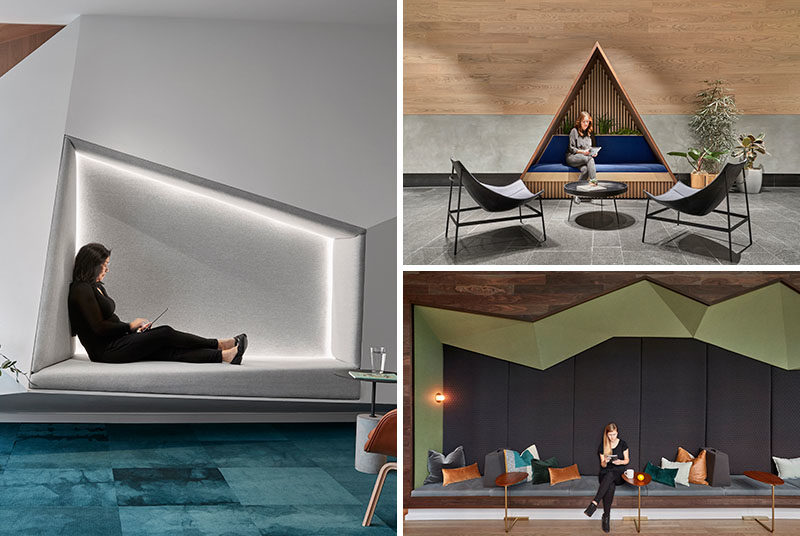 Tents, Mountains, And Glaciers Inspired The Design Of These Seating Nooks
Photography by Garrett Rowland When Studio O+A were designing the Slack headquarters in San Francisco, they came up with some fun and interesting seating nook ideas for the modern office. In the lobby, scattered tent-like wood structures with...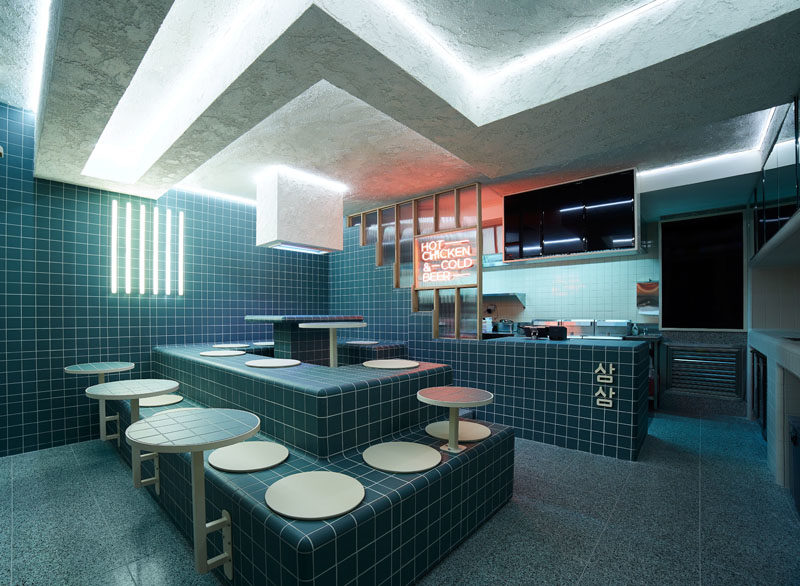 The Design Of This Small Restaurant Is Inspired By Retro 60?s Style And Korean Public Baths
Photography by Nguyen Dang Architecture and interior design firm ARKIM, has recently completed SAM SAM, a unique and small restaurant in Melbourne, Australia, that serves Korean chicken and beer. Photography by Nguyen Dang Drawing inspiration from...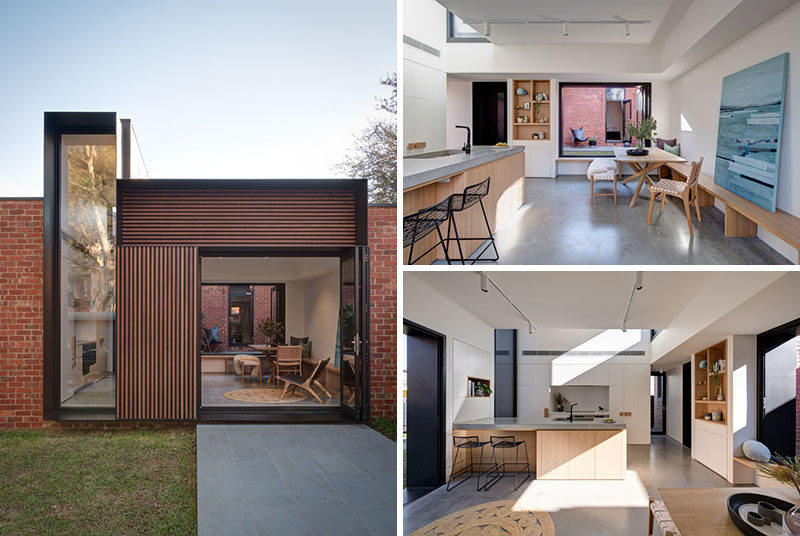 This House Addition Has Forms Arranged In A Tetris-Like Configuration
Photography by Jaime Diaz-Berrio Architecture and design studio Crosshatch, has completed a modern addition on a California bungalow in Melbourne, Australia. The clients, a young couple with two small children, had outgrown their two-bedroom home...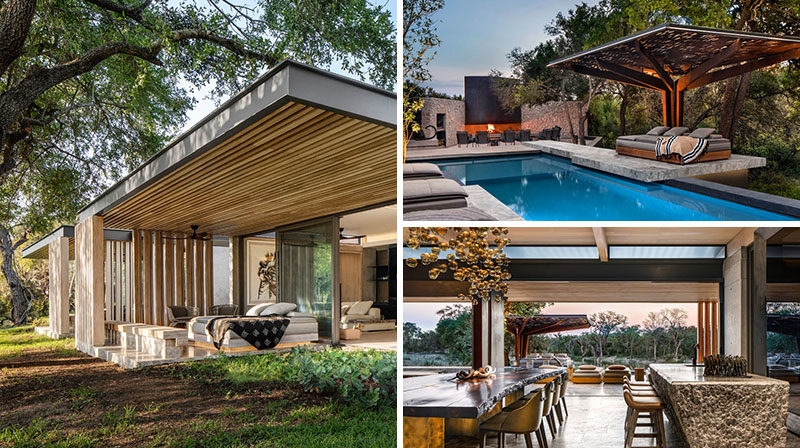 The Cheetah Plains Game Lodge Has Opened In Kruger National Park
Photography by Adam Letch ARRCC has recently completed the new Cheetah Plains game lodge, located in the Sabi Sand Game Reserve in the Kruger National Park, South Africa. The designers have re-designed the traditional game lodge, and given it a...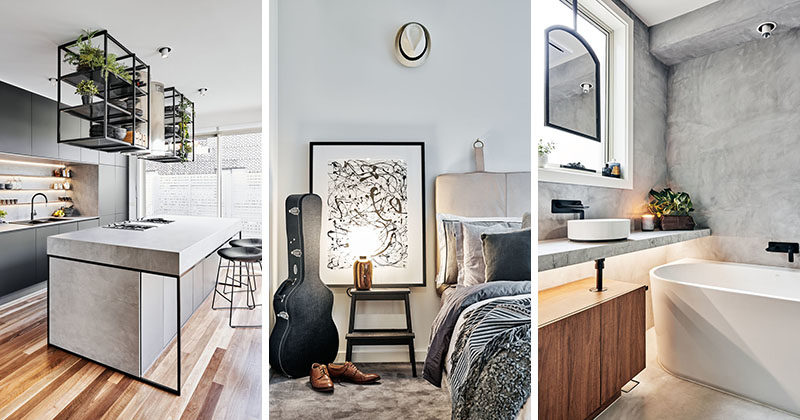 A Modern Industrial Look Was Created For This Townhouse
Photography by Isamu Sawa In Design International (IDI) has designed a modern interior for a young, single male client, that wanted to convert his bachelor pad into something more suitable for his "future wife & family". The...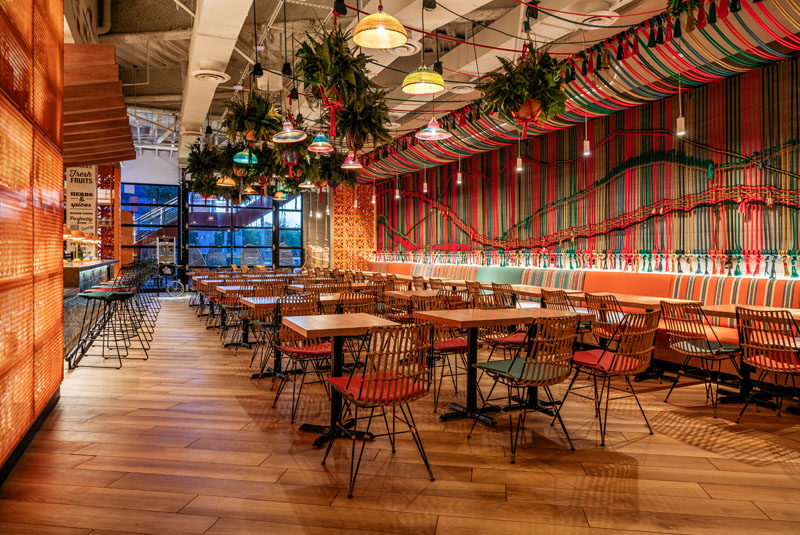 A Colorful Rope Mural Adds An Artistic Touch To This Restaurant
Photography by Kris Tamburello Saladino Design Studios has recently completed SUVICHE, a new restaurant in Florida, that blends vibrant Peruvian colors with Miami?s tropical environment. Photography by Kris Tamburello One of the main design elements...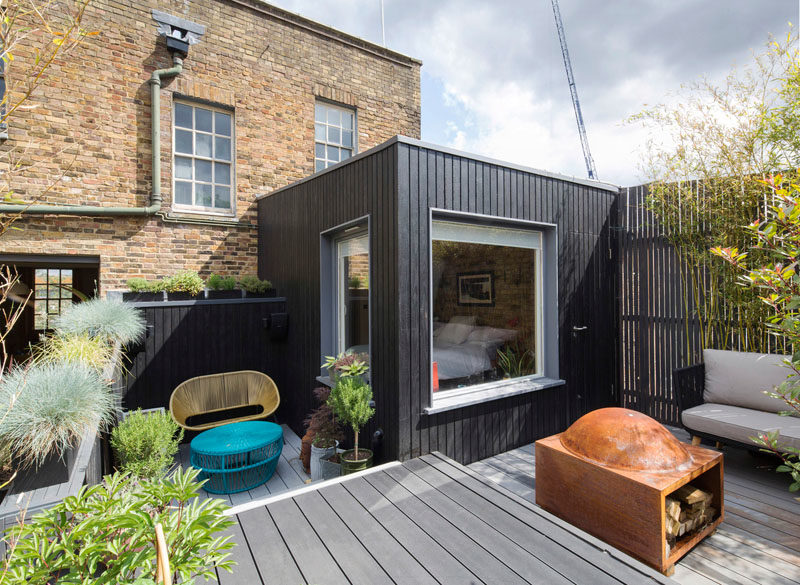 A Blackened Wood Addition Created Space For Another Bedroom At This House In London
Photography by Agnese Sanvito Nicholas Kirk Architects has completed the refurbishment of a period property in London, England, that included a new charred timber bedroom addition. The clients, a young couple with a baby on the way, wanted to...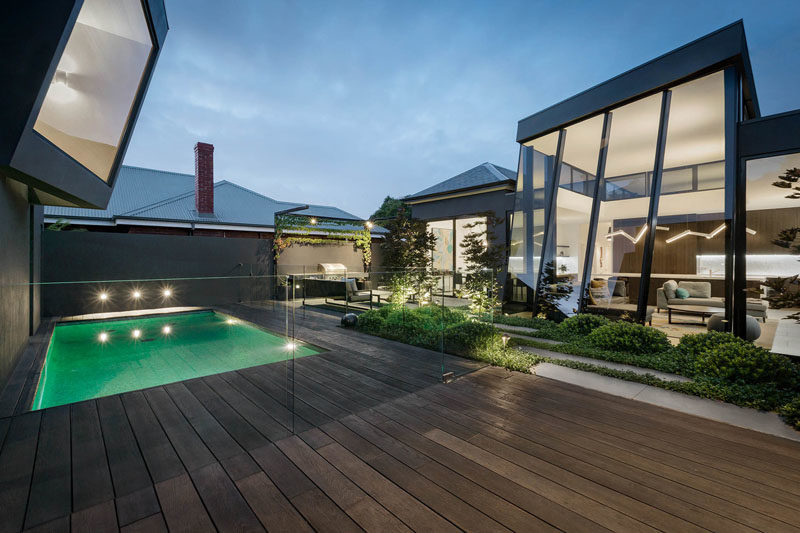 This Modern House Addition Showcases The Ceiling Height With Tall Windows
Photography by UA Creative LSA Architects has designed a house addition for an original Victorian home in Melbourne, Australia. A path, surrounded by landscaping, leads from the gate to the black front door of the original home. Photography by UA...