1000 Trees in Shanghai
In an attempt to combat the growing pollution issue in Shanghai, Heatherwick Studio?s initiative, ?1000 Trees?, aims to bring green to a development split over two areas of land which are connected by several historic buildings and government...
Awesome Invisible House by Aires Mateus
Lisbon-based architecture studio Aires Mateus, led by two brothers Francisco and Manuel, recently completed the construction of an almost invisible house in southern Portugal. Made for an individual, it is surmounted by a roof of greenery, allowing...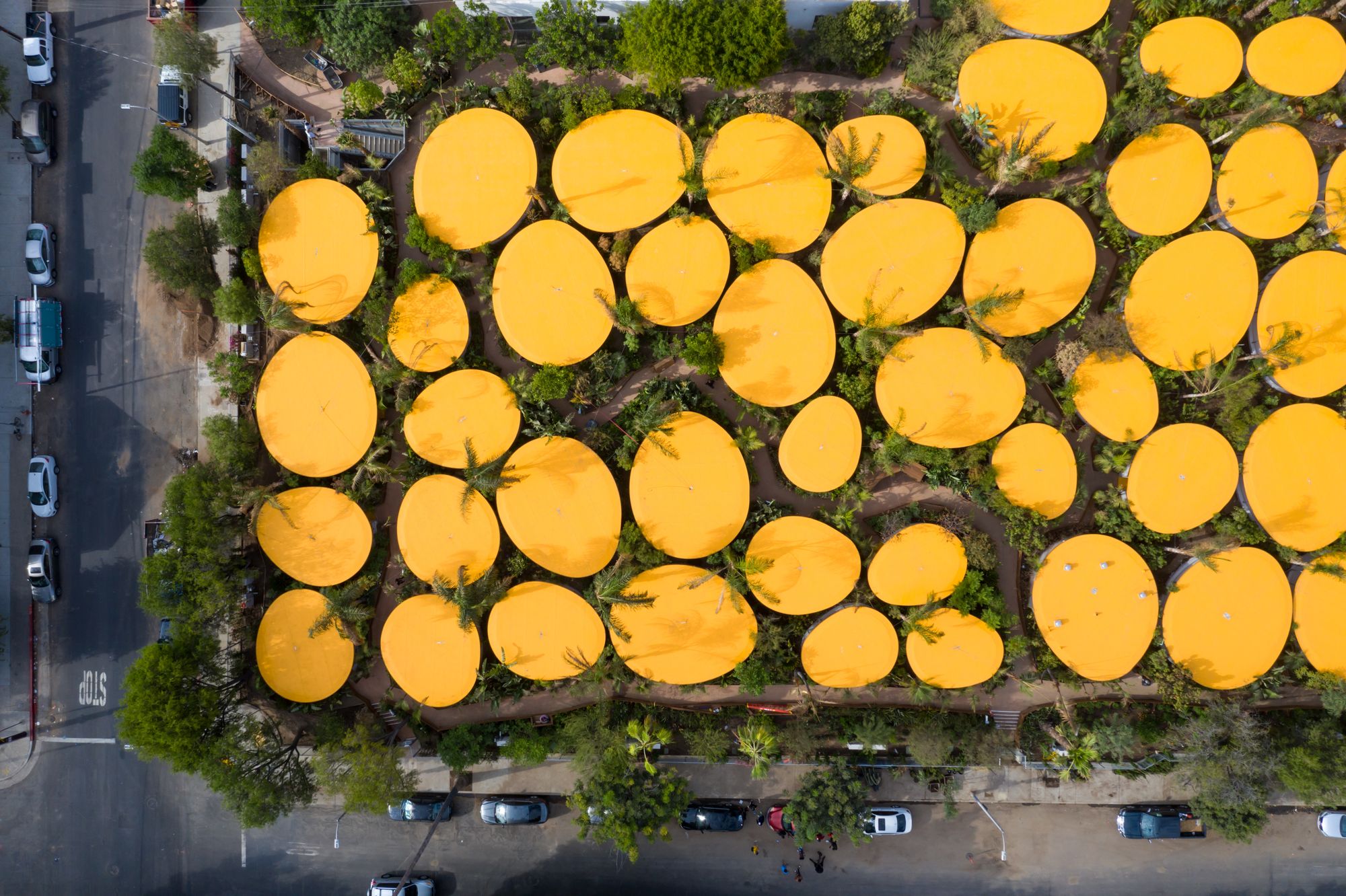 Co-Working Spot Brings More Color to Hollywood
The popular international co-working business for innovators, Second Home, announced the opening of its very first United States location based in Los Angeles. Second Home Hollywood (also called holLA) was described as ?a collection of several...
London?s New Store by Glossier
The team of the cosmetic brand Glossier recently opened an ephemeral boutique in London, open to the public until February 9, 2020. The store, unique in its kind, was completely covered with a floral motifs wallpaper, conferring a particular aspect...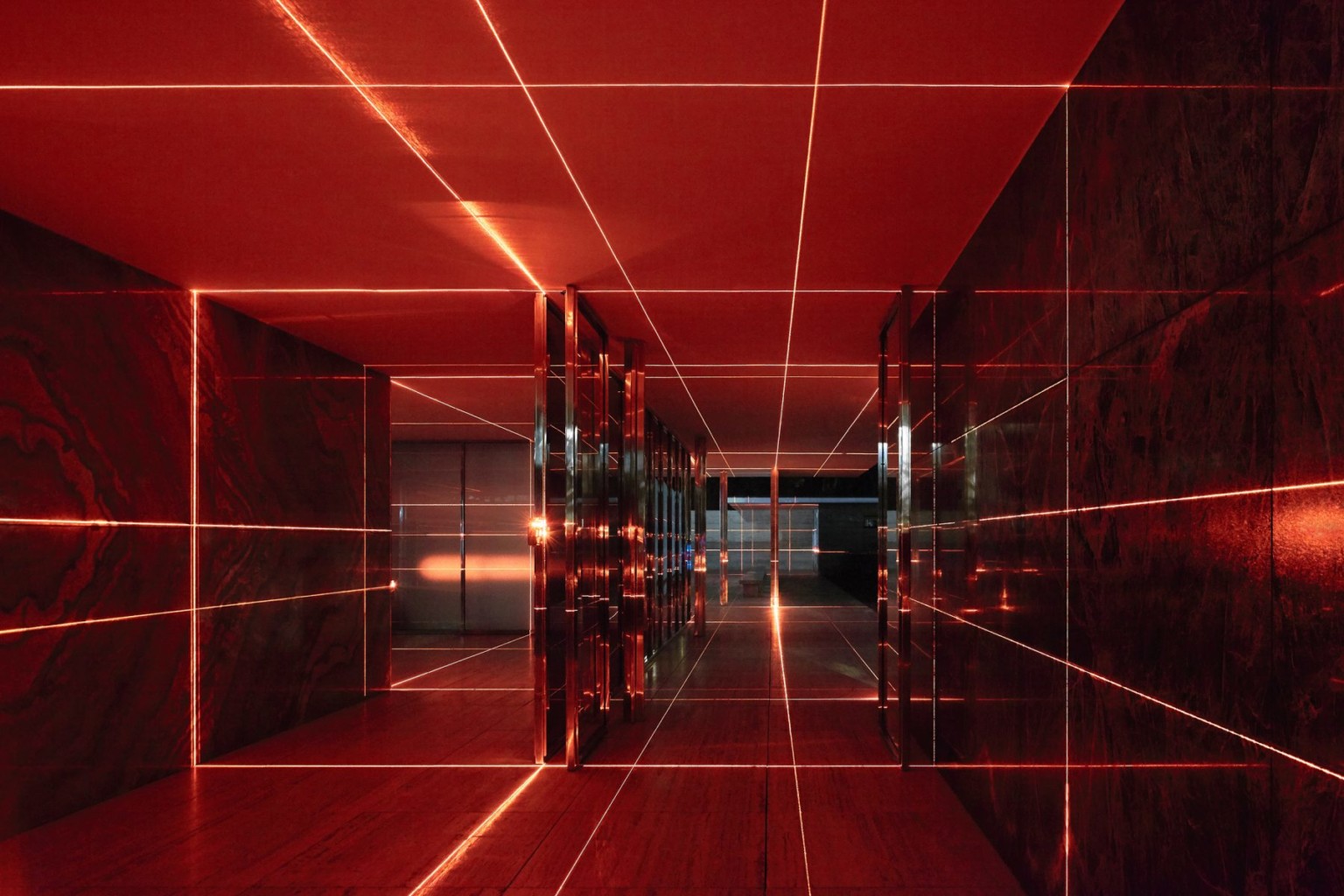 The Geometries of Light
A duo known previously by the name of Luftwerk, consisting of the well-known architect Iker Gil and sound designer Oriol Tarrago, have a new installation entitled ?Geometries of Light?. It is a project celebrating the unique architectural design of...
Community Living Project Opens Eyes to New Ideas
Sitting atop a hill in Zurich, Switzerland is a unique housing complex brought to life by Think Architecture. The community is a series of single-story, articulately arranged spaces around the park?s natural environment, with one continuous roof...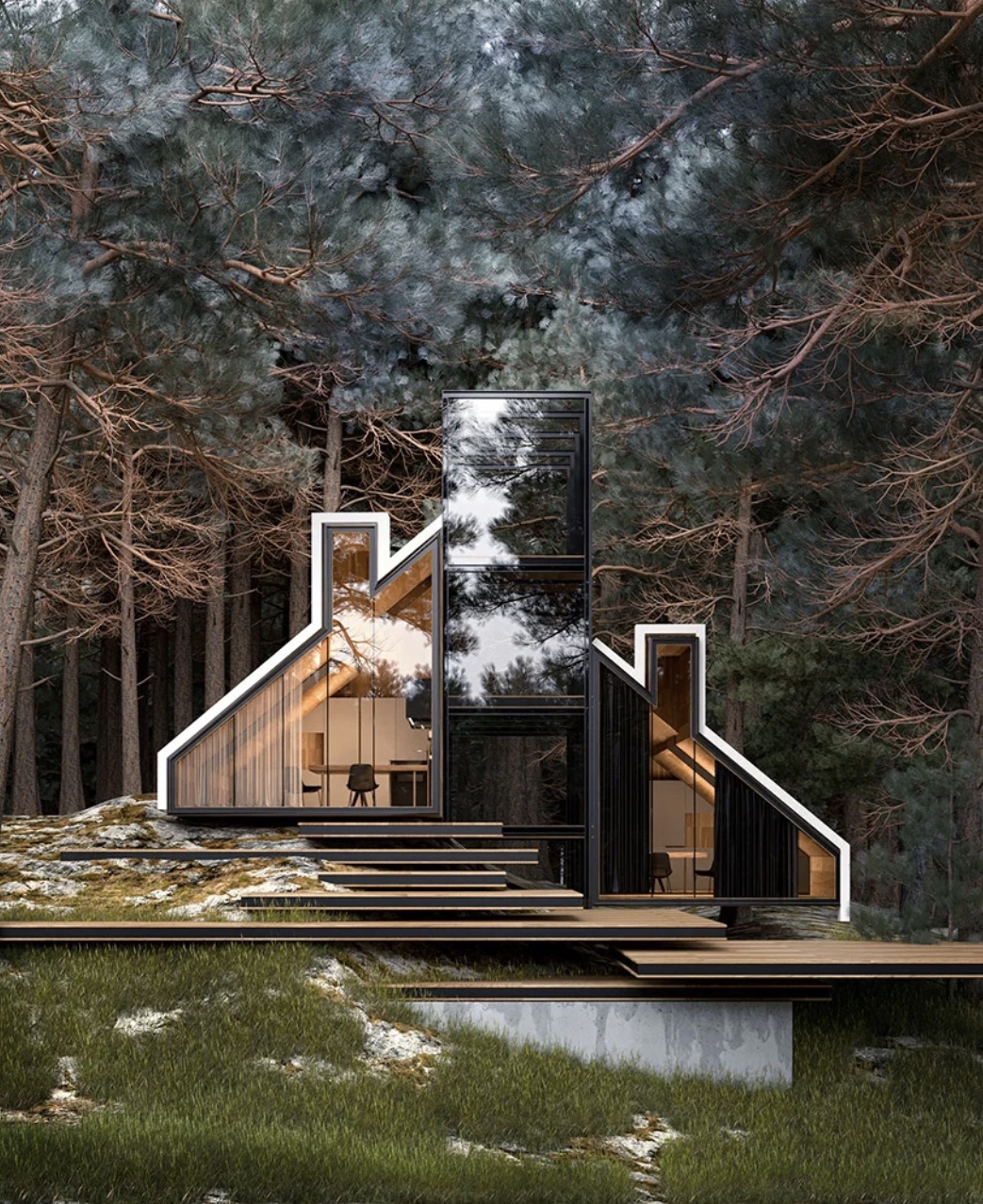 York House, an Architectural Masterpiece in the Woods
Set on a slight incline at the edge of a forest, the YORK House is yet another stunning architectural masterpiece from the ever-impressive Russian architect, Alex Nerovnya. True to his signature style, Nerovnya uses geometrical shapes in unusual...
Horizontal Skyscrapers
Rapidly rising population levels means real estate is, and forever will be, a hot commodity. Chongquing, one of the world?s fastest growing and most populated cities (with an ever-increasing population of around 30 million), is doing something to...
Small Homes on Stilts for a New Way of Living
In Bali, there is an on-coming issue with short land property lets which owners build on and destroy the environment only to demolish after a short time. "The reality here is that we often find leasehold plots with a limited amount of years"...
Abandoned Dystopian Paradise in the UK
As a refurbishing and repurpose project, The Syrup Room has invested in the UK?s once-uber-popular High Street to build a sort of dystopian paradise out of a ghost town. An abandoned mall in the UK?s Bournemouth has been taken over by the project...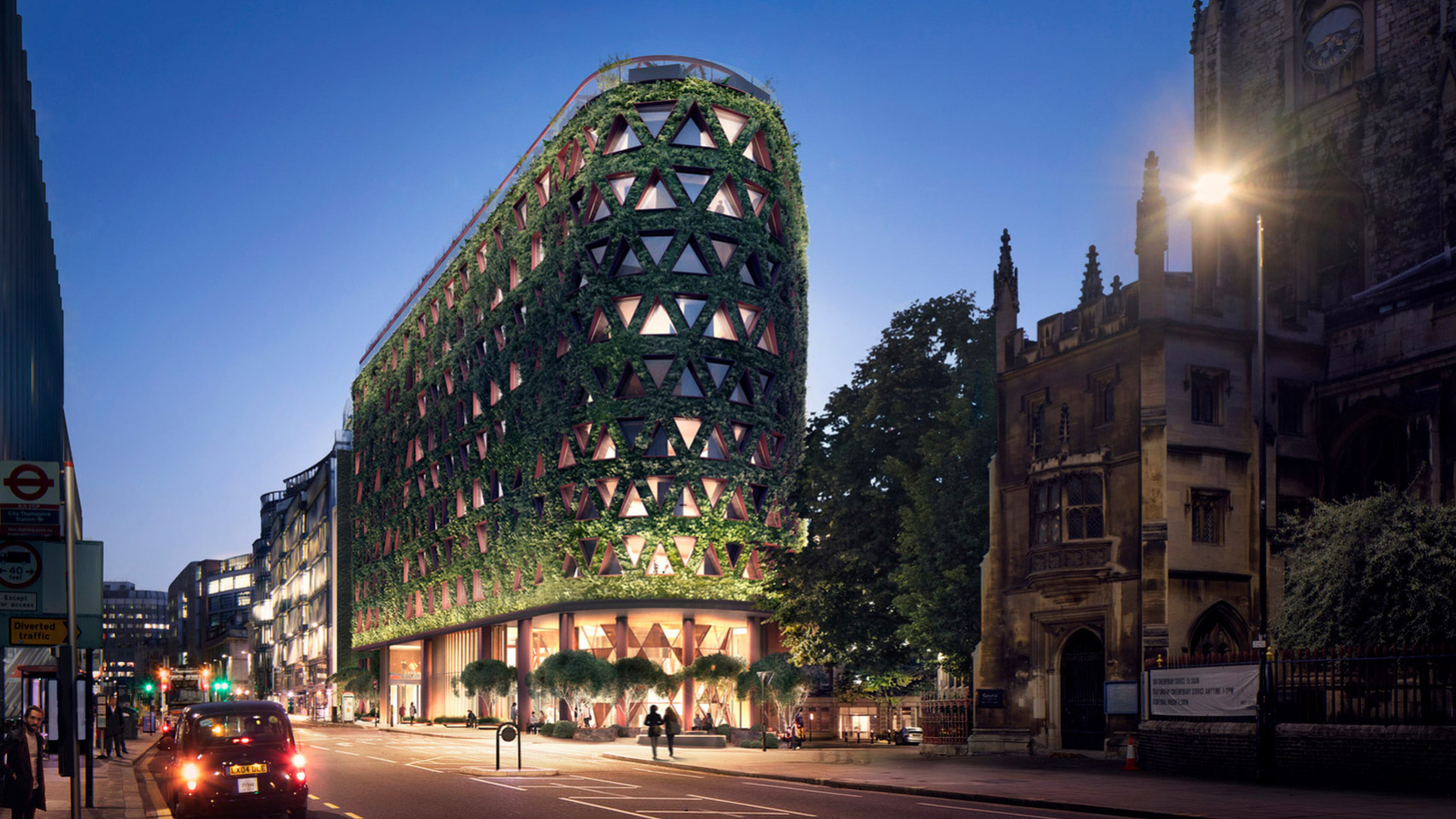 The Hugest Green Wall in Europe against Climate Change
A new wall is making headlines — and it is not a border wall. The unveiling of the ?largest living wall in Europe?, the Citicape House by Sheppard Robson, in London aims to combat global warming and growing greenhouse gases and improve local air...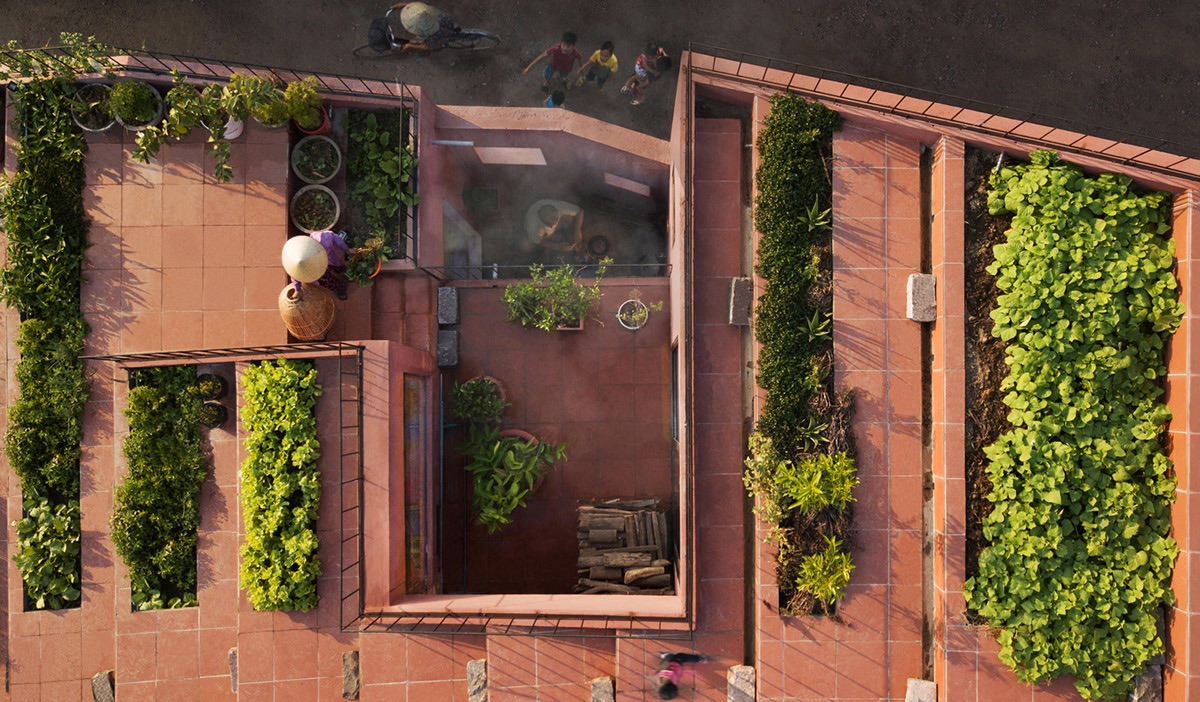 Urban Gardening Changing Vietnam Villages
A new initiative in Vietnam is making headlines. TAA Design, an architecture firm in Ho Chi Minh has finished what they are calling the ?Red Roof House?; an aim at combating rapid urbanization with self-sustaining gardens atop its rooftop. The...
Concrete Bridge : Between Life and Death
AOC architects and the Klokner Institute have joined forces to build an ultra-light concrete bridge in a cemetery in the Czech Republic. As a bridge between life and death, the 10-meter-long bridge weighing more than three tons was made using...
Amazing Photocatalytic Cave 12 Meters Under the Floor
Transforming an old sand mine into a welcoming space was the challenge of Mexican architect and interior designer Julio Amezcua. The place, named ?Photocatalytic cave? and designed under a house in Mexico City, has passed over many transformations...
A Minimalist Wood Cabine by Marc Thorpe Design
Marc Thorpe, architect and designer, found in 2010 his own studio, Marc Thorpe Design (MTD), whose field of expertise extends to almost all types of design (furniture design, interior design, product design …) and architecture, internationally....
The First Guitar-Shaped Hotel in the World
Last October, a guitar-shaped hotel, the Seminole Hard Rock Hotel & Casino, was inaugurated in the city of Hollywood, Florida. Float4, an award-winning Montreal-based agency specializing in the integration of digital experiences in the physical...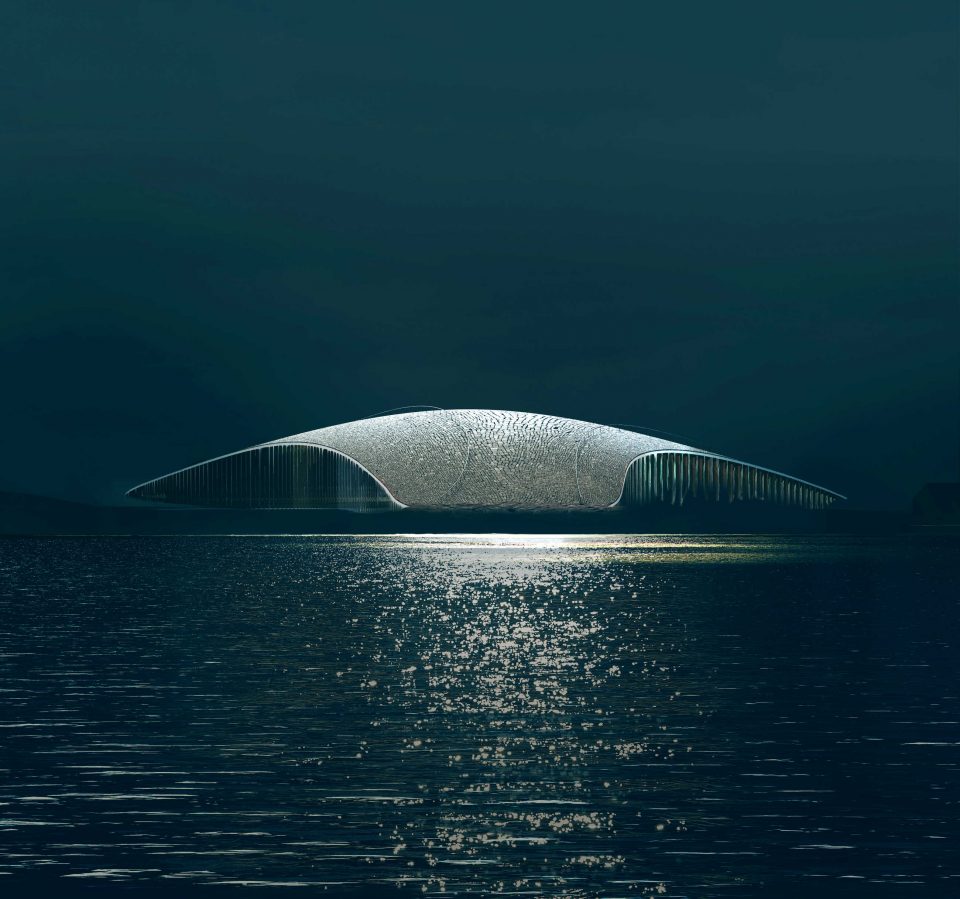 A New Major Attraction in the Arctic Circle
A new major attraction in the Arctic Circle is on its way and Dorte Mandrup was just selected to build ?the whale? ahead of other major contractors. Norway has announced the building will be constructed in Andenes ? a site located at the...
Promising Whale-Shaped Building in Norway
«The Whale» is going to be an architectural gem and amaze its visitors. The design of the building, which will be located in Andenes, Norway, at 300km from the Arctic Circle, recalls the famous marine mammal's tail. Offices, exhibition halls, a...
Spectacular Pavilion Entirely Made of Bamboos
Installed for twenty days last July in Taiwan as part of the event ?Fun old town?, the Toroo Pavilion explores the possibilities offered by bamboo. Developed by a team from the Chinese University of Hong Kong's School of Architecture (CUHK) led by...
Surprising and Futuristic Club in China
The Molly Club surely amaze its users. This new highly cinematographic bar and restaurant is located in Wuhan, China, in the heart of the city's cultural district. Colourful lights, futuristic geometric shapes and a festive and subdued atmosphere...
Stunning Tech Campus in Turkey
A former industrial factory has been transformed into a technology business campus for a renowned bank in Pendik, Turkey by ERA Architects. The project was inspired by the surroundings of the site and its natural environment. The architects...
Bricks Vaults Houses on the Oaxacan Coast
Architecture studio Ambrosi Etchegaray creates "casa volta", a project that includes three brick houses with a vault roof immersed into the Oaxaca jungle, not far from the coast. The houses respect the traditional savoir-faire of this regions of...