Wooden Home In Chile
The architectural firm Ampuero Yutronic has designed a two-storey wooden house called "Casa Hualle". The exterior of the residence is covered with wooden slats stained black. Conversely, the interior of the villa is bright, the ceiling height...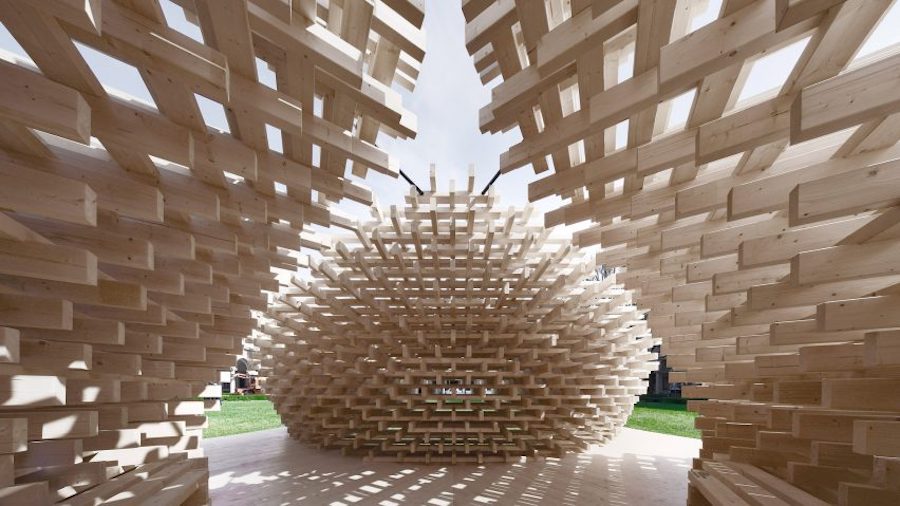 Futuristic Structure In Milan
The Italian architect Peter Pichler knew a structure using more than 1600 wooden beams stacked on top of each other to form a complex pavilion with a futuristic design. Entitled "Future Space", the structure is installed at the University of...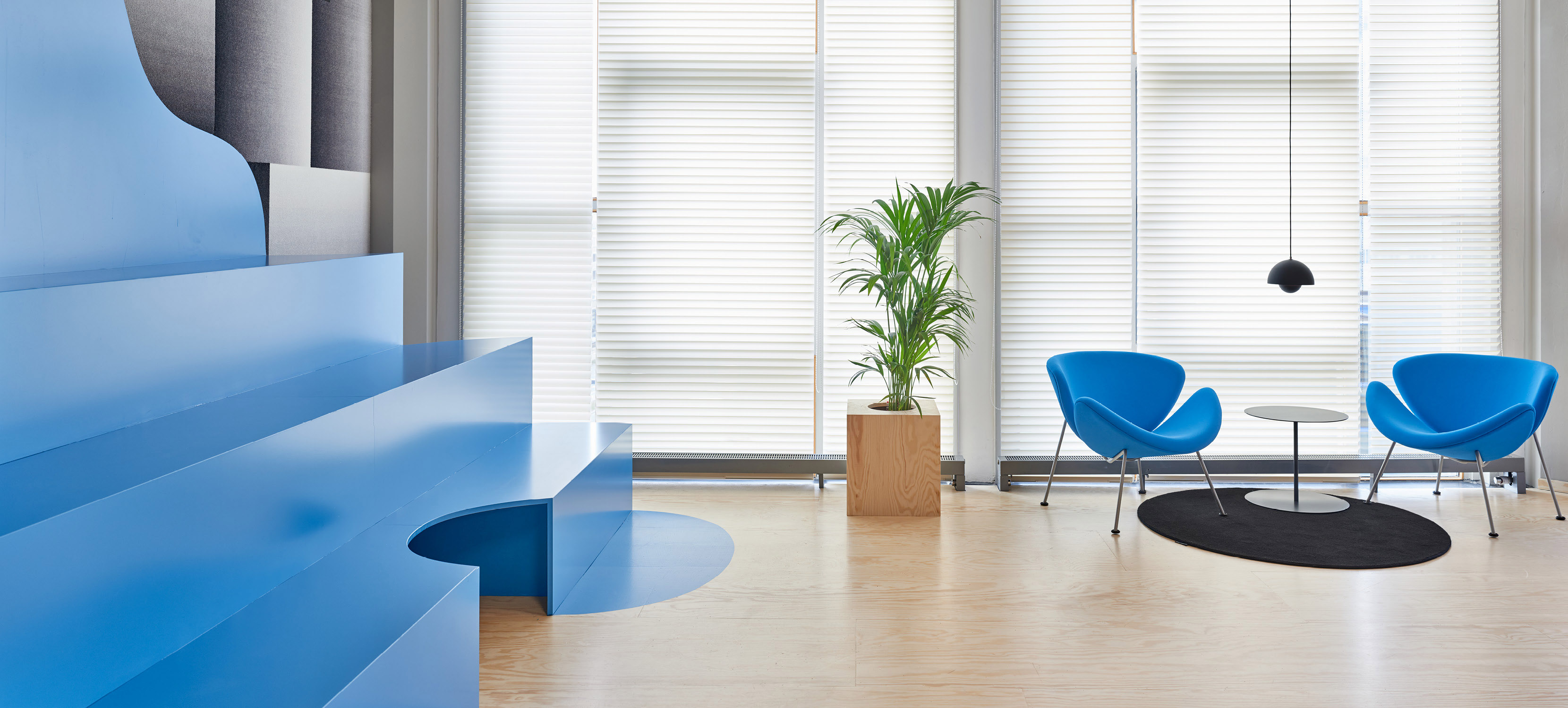 Colourful Office Interior Design
Rotterdam-based agency Studio Spass is a multidisciplinary agency, founded by Jardon Korvinus and Daan Mens in 2008. In the project Unusual Volumes, they designed the interiors of Cambridge Innovation Center?s office space living room. Working with...
Surprising Crane Apartment in the Amsterdam Harbor
Yays is a Dutch company that offers concierged boutique apartments in historical buildings in different cities, and the Crane Apartment in Amsterdam guarantees an amazing and original travel experience. Located in a 1957 industrial crane along the...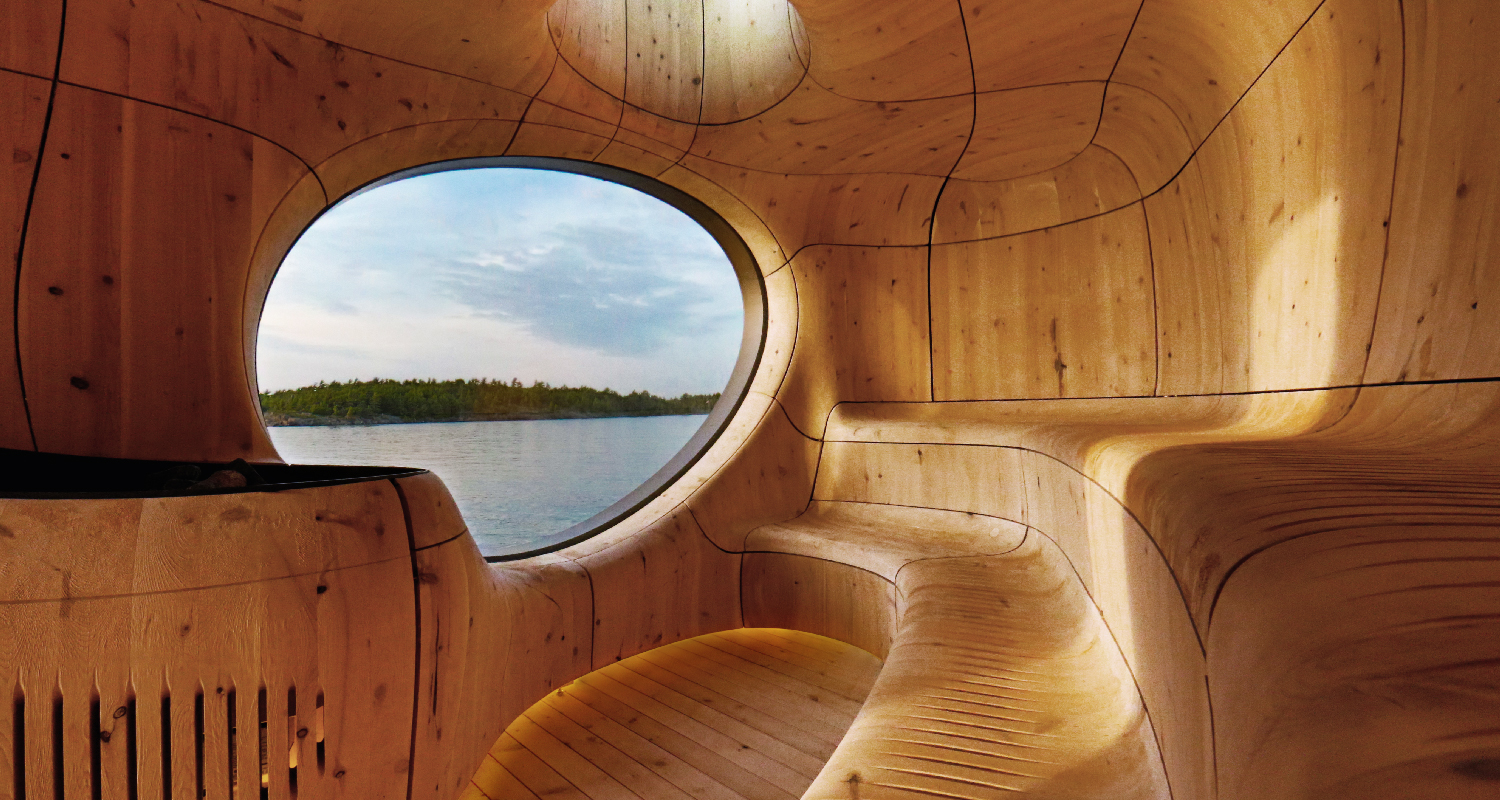 Gorgeous Canadian Grotto Sauna
The Grotto Sauna, a private sauna in Georgian Bay, Canada by architecture firm Partisans is a mix of old-world craftsmanship and modern technology. Inspired by an Italian grotto, the sauna has a charred cedar exterior, warm curved wood interiors,...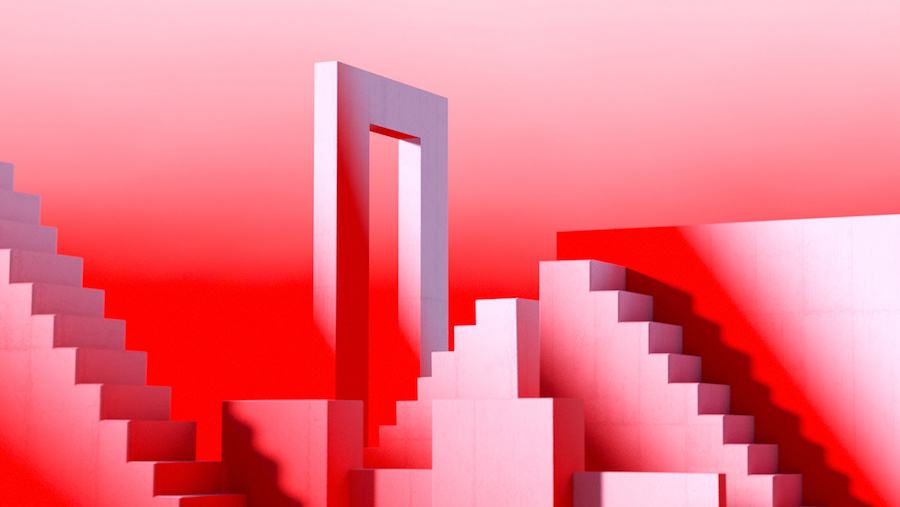 Colorful And Structural Stairs
Lena Steinkühler is an artist based in Hamburg, Germany, specializing in digital arts and design. Recently, she realized the project "Structural", inspired by the famous apartment complex "La Muralla Roja" in Valencia, Spain. We discover...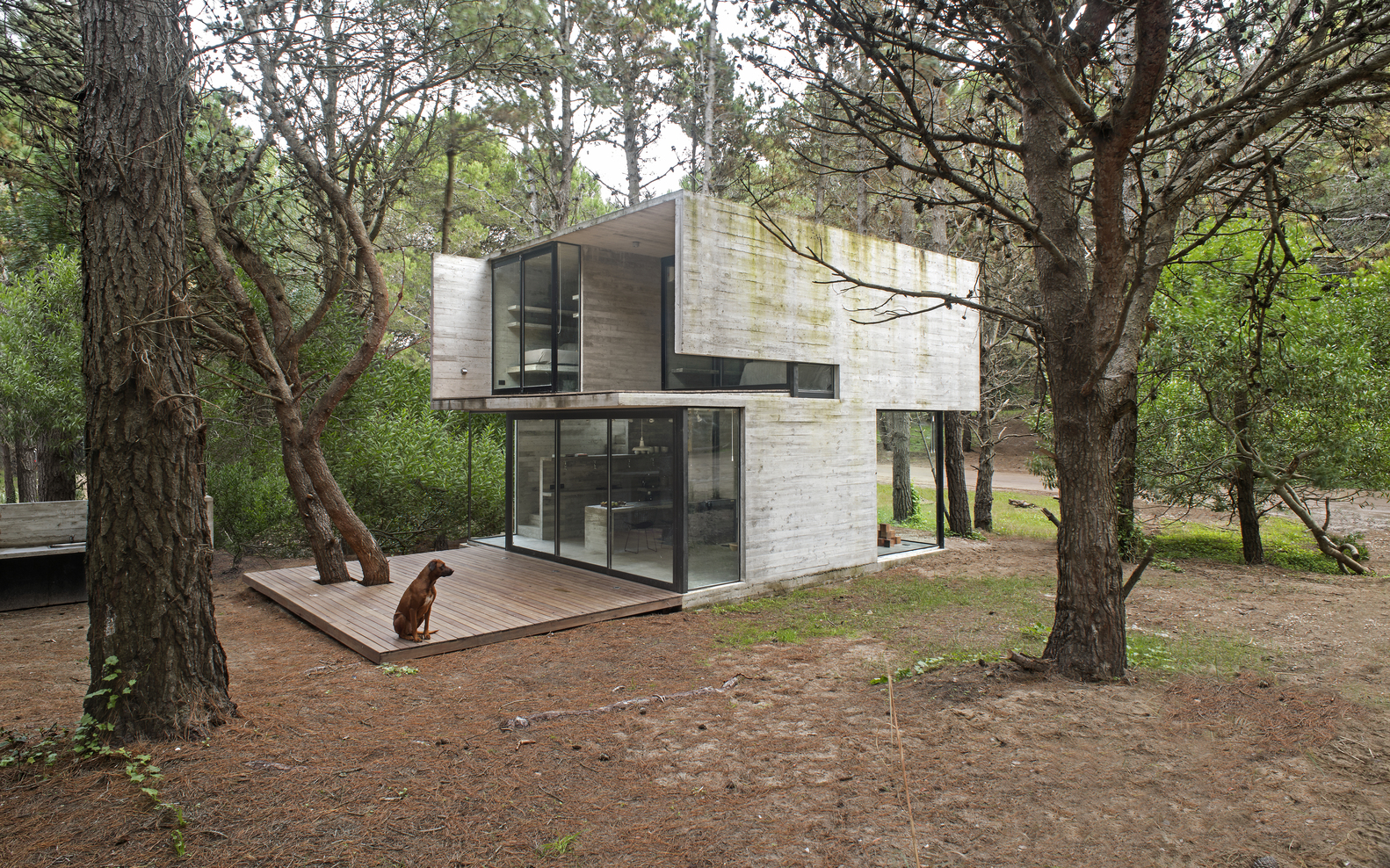 Amazing Concrete and Glass Cabin in Argentina
H3 House is a stunning concrete and glass home designed by architect Luciano Kruk. Located eight block from the Argentinian coastline, the shared summer cabin was fitted with floor-to-ceiling windows to be able to appreciate the calm and serene...
Amazing Stairwell
 As a rule, few people are interested in stairwells. However it is not knowing Sigrid, armed with his camera she manages to transmit with simplicity his vision of this architecture. You can find his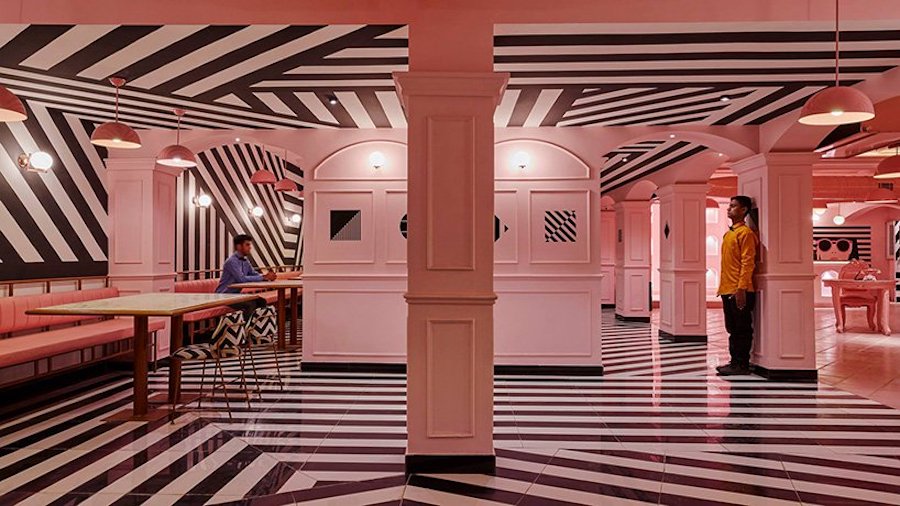 Extraordinary Pink Zebra Restaurant In India
The Pink Zebra restaurant, located in the Swaroop district of Kanpur, India, was designed by the RENESA architecture studio. This place is inspired by the magical and surreal world of director Wes Anderson. Suspensions, paintings, decorative...
Amazing Views from an Elevated Stage in China
Located by the ski slopes and forests of China?s Songhui Lake Resort in Ji Lin,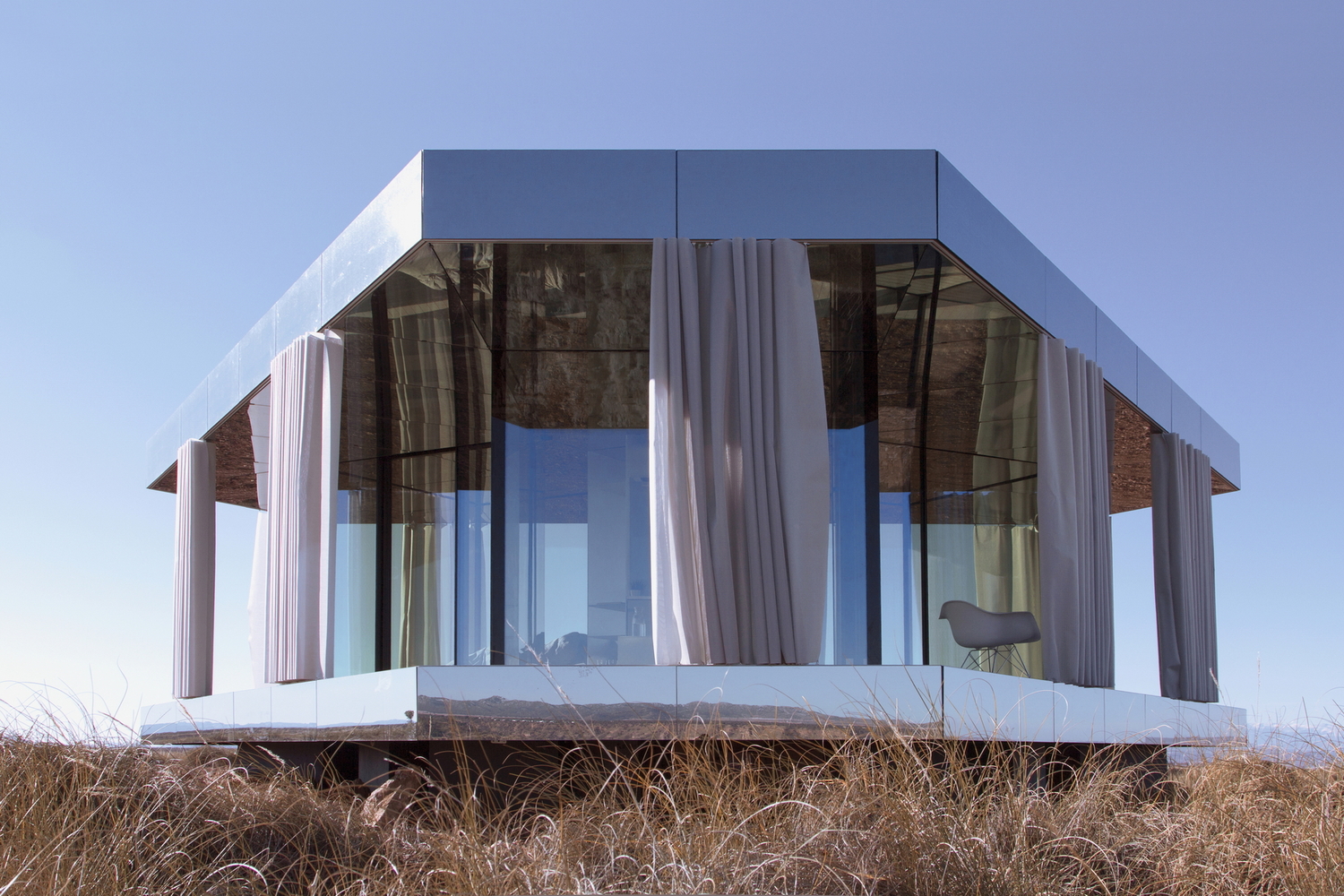 Beautiful Mirrored Pavillion in the Desert
Slovenian design firm OFIS Arhitekti are the architects behind this stunning glass pavilion in Andalusia?s Gorafe desert. Designed to withstand the harsh temperatures that rise and fall drastically, they collaborated with Guardian Glass for the use...
Spectacular Harbin Grand Theatre in China
Photographer Andrés Gallardo Albajar captures the sweeping curves and imposing volume of the Harbin Grand Theatre. The theatre, designed by Mad Architects, is located in Harbin, one of China?s coldest cities where temperatures can drop to -38C in...
Residence in Los Cabos, Mexico
With the talent we know him, Diego Villaseñor has created a residence in Los Cabos in Mexico, which is both new and old. Superb in texture and angles, the house belongs to all the landscape, but also to its magical natural lighting. Villaseñor's...
A-Frame Cabin, Renovation of a Cabin in the Woods
Design duo Chad and Courtney Ludeman renovated a modernist residence in New Jersey, transforming it into a cozy and comfortable cabin for long winter nights. An asset stands out among all the others, the entirely glazed facade which allows a true...
Futuristic Chapel on a Chinese Beach
The Chinese Architecture Studio Vector Architects, a realization a seafront chapel on the Bohai Coast in China. This building that mixes traditional with futurism offers an exceptional view of the sea. The faithful can feel like on a drifting boat...
A Play of Colors on Architectures
Photographer and graphic designer Emilie Möri took advantage of a sunny Saturday in the South of France to create her new series called Architectures. "Marked shadows trace pure graphics" to which the artist adds a spectrum of colors for a...
Diversity Of Facades By Steven Ng
Steven Ng is a freelance photographer and visual artist  based in Amsterdam, The Netherlands.  He started his pursuit of photography in 2014 as a form of creative relief from his regular job as a senior banker.  Since then, he has travelled...
Graphic Perspective By Matthieu Venot
Matthieu Venot is a French photographer, he starts the photo to make people change their mind on Brest's rainy and windy weather. It only comes out in good weather so that the background of his photos is always immaculate blue. He puts forward...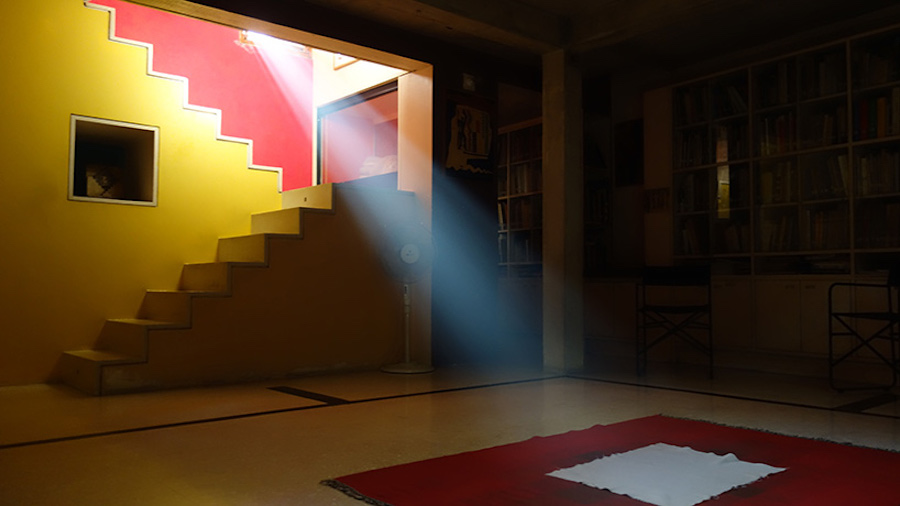 Beautiful Architecture Projects by Balkrishna Doshi
Indian architect Balkrishna Doshi was recently chosen for the prestigious Architecture Pritzker Prize. This artist with a pure and sharp vision of shapes, perspectives and volumes, is behind lots of projects in his country. We offer you a short...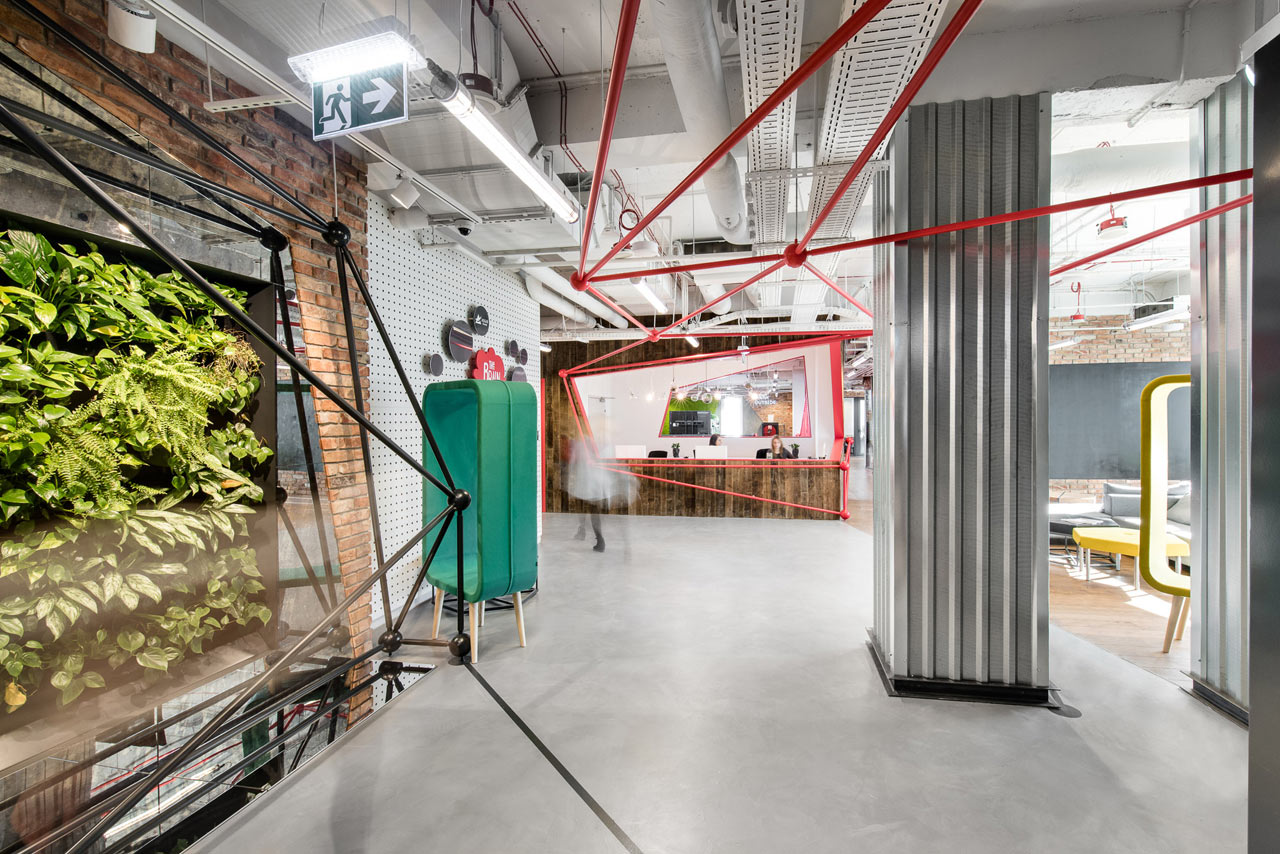 Creative Brain-Themed Co-Working Space in Warsaw
The latest in the growing line of amazing co-working spaces is The Brain Embassy in Warsaw, Poland. Designed by mode:line and Adgar Poland, the 3000m space is mapped out like a human brain. Not your typical office space, each room is a uniquely...
The World Tallest Atrium by Zaha Hadid Architects
Zaha Hadid Architects just released new images of Leeza Soho, their latest mixed-use design in Beijing?s Lize Financial Business District. This stunning building is notable for its 190-meter tall atrium, which rises the full height of the building,...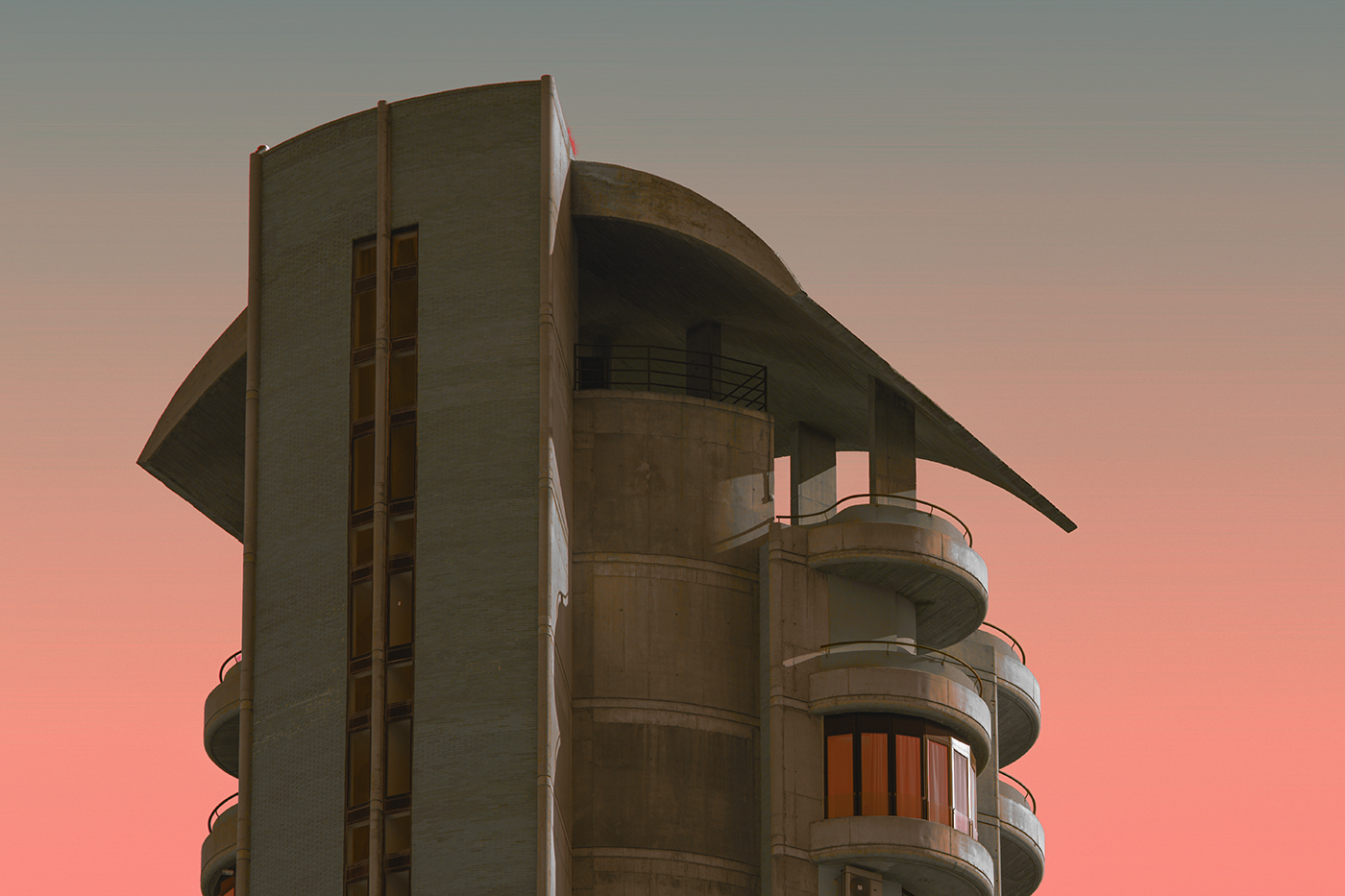 Stunning Alien Architecture
Al Mefer is working towards his PhD in Neuroscience, but his talents go far beyond that: for the past 9 months, Mefer has been pursuing his photography skills in a personal search for aesthetic expression. Shot in Benidorm, the Spanish city with the...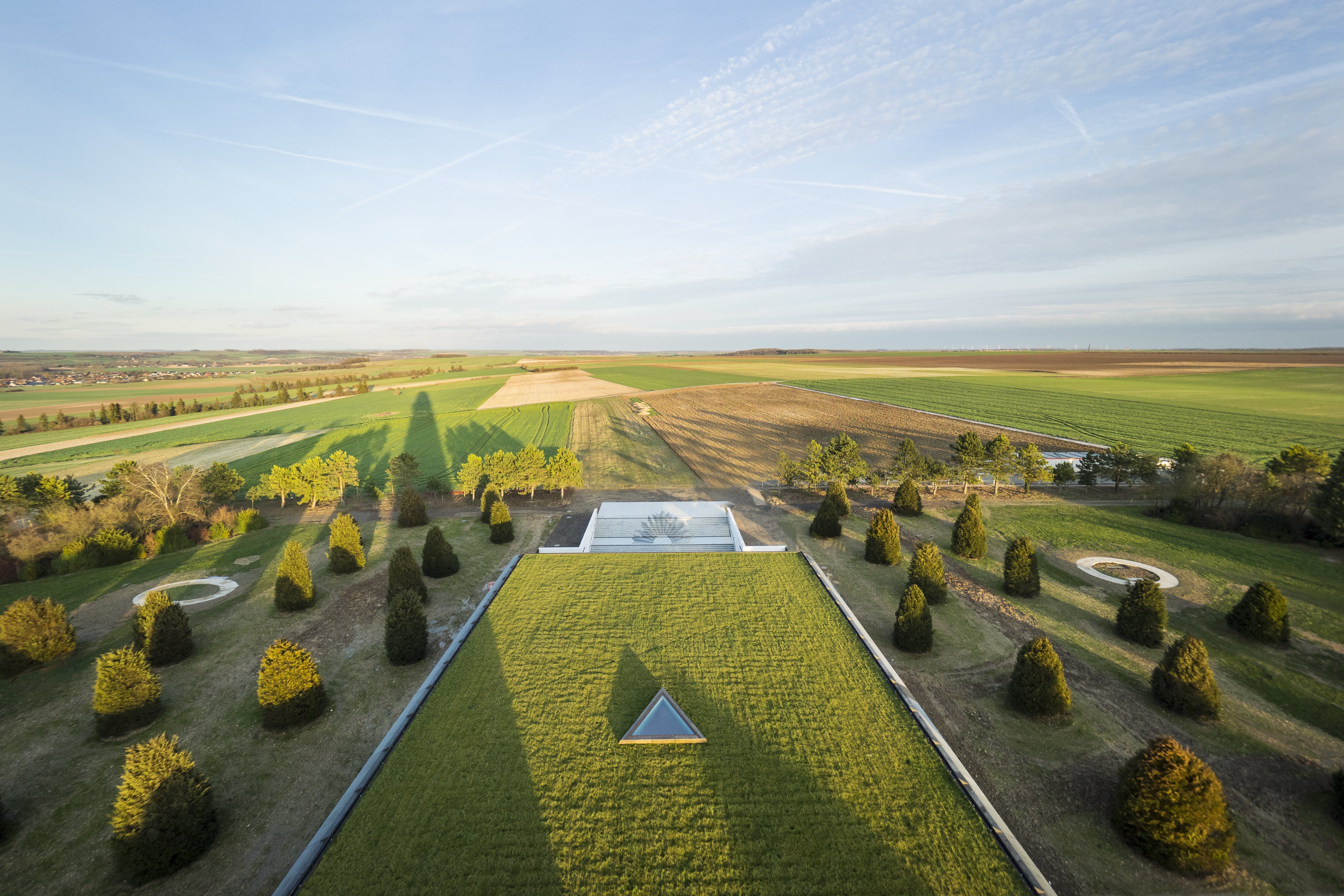 Beautiful Australian WWI Memorial in France
Commissioned in 2006, the
Splendid Israelian Memorial
In Collaboration with the digital fabrication research team of ROB Technologies, Kimmel Eshkolot Architects built a memorial paying tribute to Israelian?s fallen soldiers. In the center of the memorial, the Architects designed an undulating brick...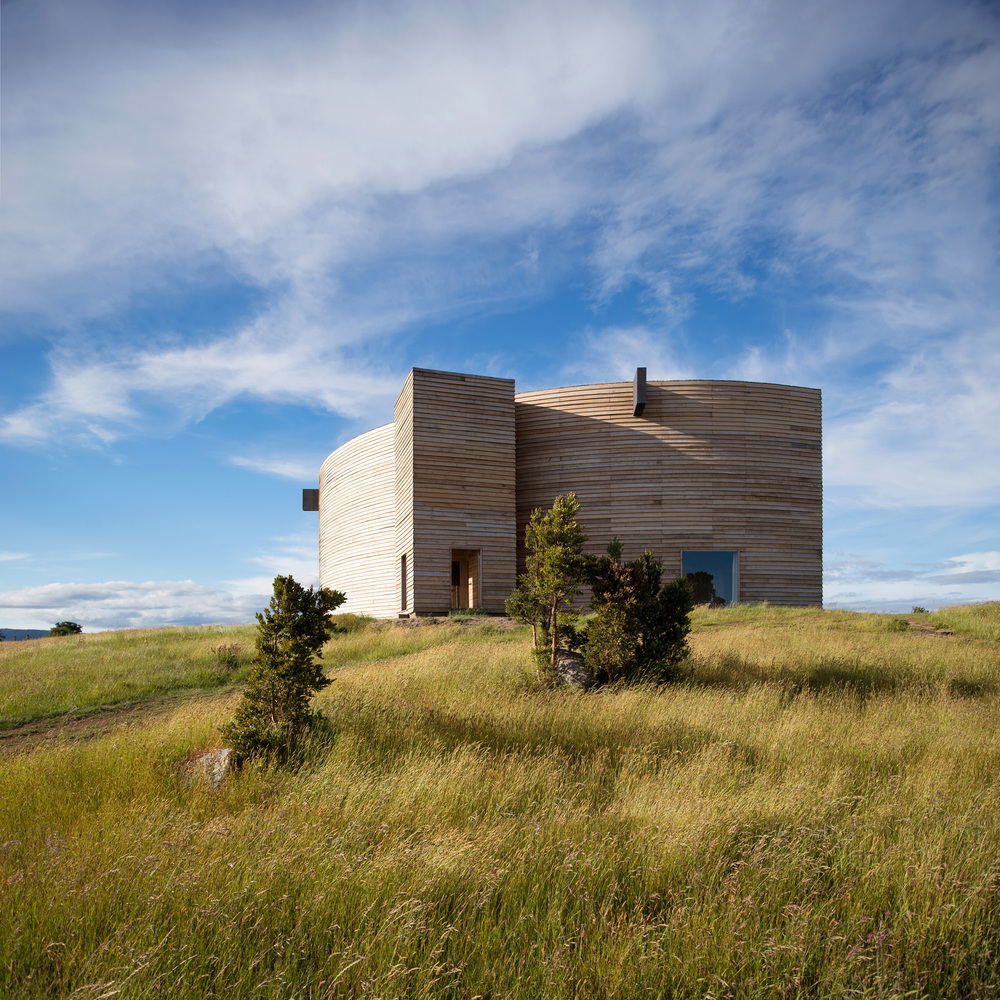 Amazing Half-Moon Shaped Home in Chile
Designed by Pezo von Ellrichshausen, the Rode House is a stunningly-shaped structure overlooking Chile?s island inner sea. Halfway between a cone and a cylinder, the half-moon shaped home is made from local timber, boards and thin wooden singles for...