Trifonovsky Apartment by Pavel and Svetlana Alekseevs
Trifonovsky Apartment is a project for a family and their two large dogs. Bright, luscious accents in the interior in the form of a kitchen apron Continue reading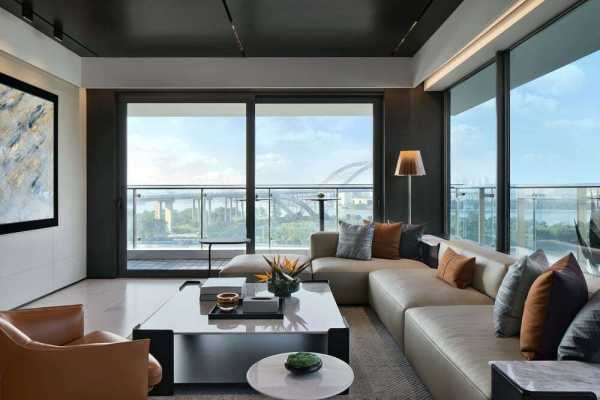 The Master – Luxury Residence by the Pearl River, Guangzhou
The Master is located in New Haizhu Bay, a contemporary area of Guangzhou, a prosperous city in the Pearl River Delta. The astonishing view toward the south outlines a unique scene of luxury Continue reading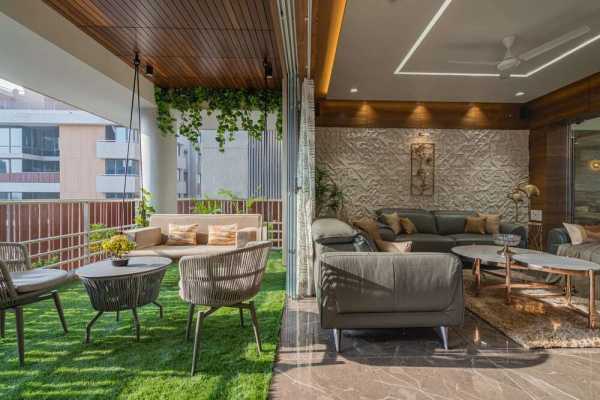 4 Bedroom Apartment in Ahmedabad by Shayona Consultant
This is a 4 bedroom apartment with drawing, living, kitchen, dining and a beautiful balcony in the front. The Client came to us with a desire to create a home with modest and timeless interior. Continue reading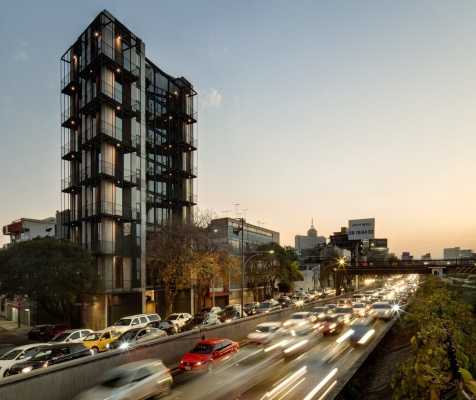 Yuno Apartments in Mexico City by ARQMOV Workshop
Re-densification of different parts of Mexico City has had a significant impact on the construction sector and related project planning. Continue reading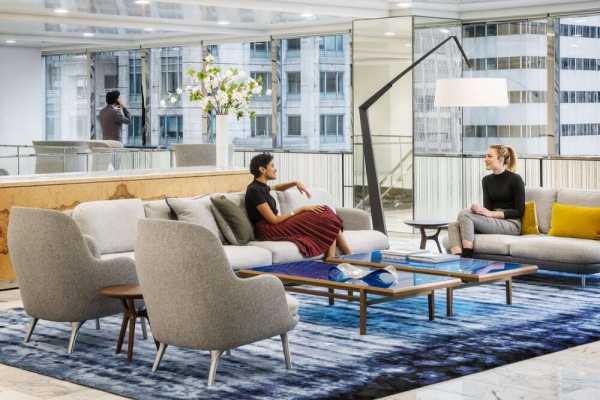 Charles River Associates Workplace by Elkus Manfredi Architects
Elkus Manfredi Architects? transformative workplace redesign of Charles River Associates? Chicago office at One South Wacker Drive unifies the company?s existing two-floor office ... Continue reading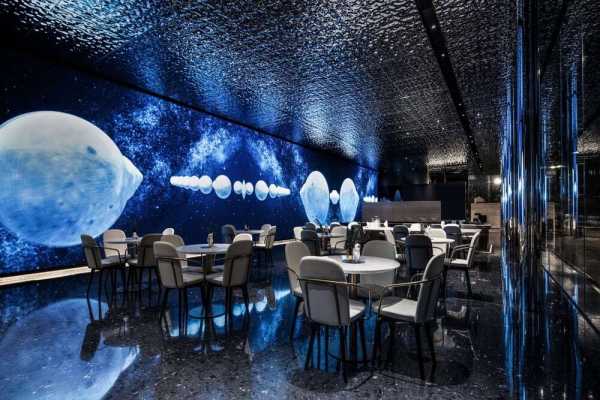 Mystarry City Sales Center by GFD Interior Designs
The project is the sales center of Mystarry City, a residential property developed by Shinion Estate. Situated at the junction of several core riverside zones in Hangzhou, China Continue reading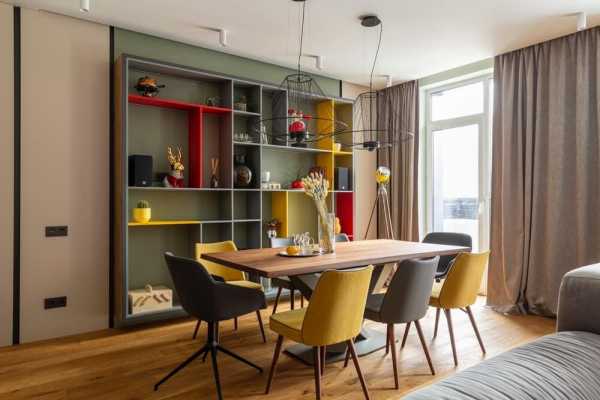 An Apartment Concept For A Family of Four
An apartment concept for a family of four - dad, mom, two sons. There are also pets - two dogs. The features of the living room are the floor turning into the island, everything is laid out with large-format porcelain stoneware. Continue reading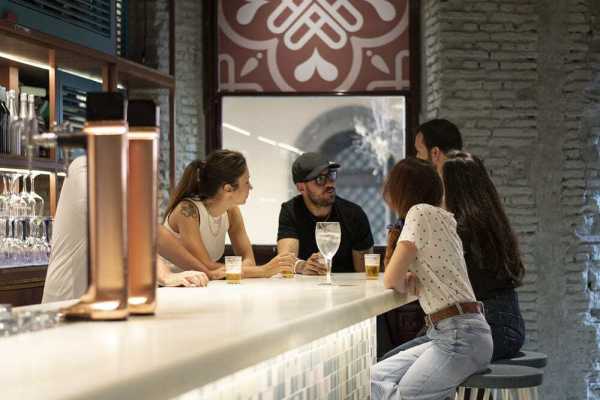 Casa Amigos Restaurant by Paco Lago Interioriza
The owners of Casa Amigos had in mind a restaurant concept understood as an open space in which the client was the center of the experience and they wanted to transfer to the space Continue reading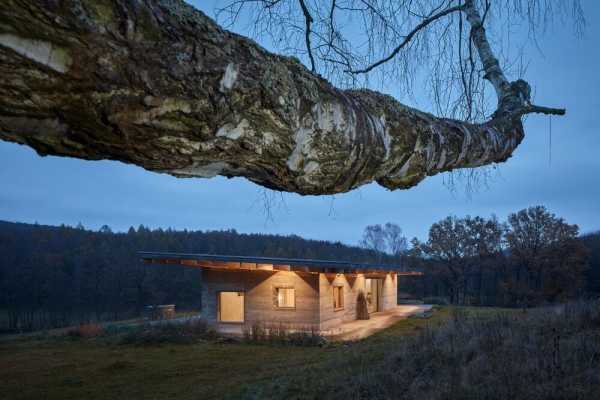 House LO by Ateliér Lina Bellovi?ová
House LO is defined by three elements: two perforated stones and a thin wooden sheet. The void in between the stones is the living space of the house. Continue reading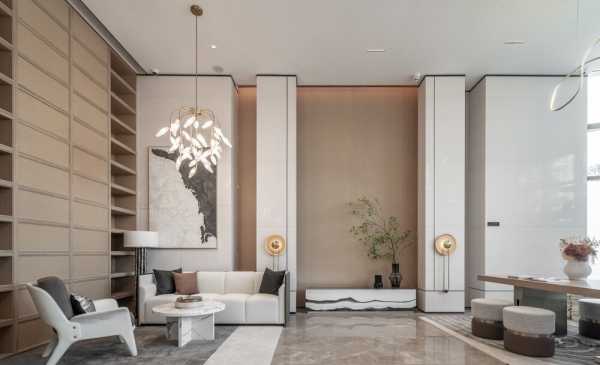 Gemdale ? Casa Oia Sales Center by DAS Design
The Casa Oia Sales Center is a property sales center located in Beihai, Guangxi, China. As one of the starting points of the Maritime Silk Road, Beihai has been witnessing the fusion and collision between Oriental and Western cultures Continue...
Modern House in Austin Designed as a Grouping of Small Intimate Stone Pavilions
Located in the heart of South Austin?s Zilker neighborhood, this stunning 5,000 square foot modern residence was designed as a grouping of small intimate stone pavilions, linked by a glass entryway to reflect the scale of the neighboring...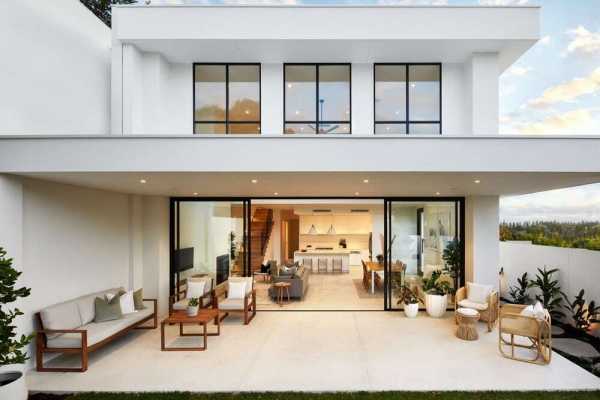 Swanbourne Residence by Humphrey Homes
This sophisticated urban beach house delivers an effortless drama under high 6m ceilings and a new found delight to its Swanbourne surroundings. Continue reading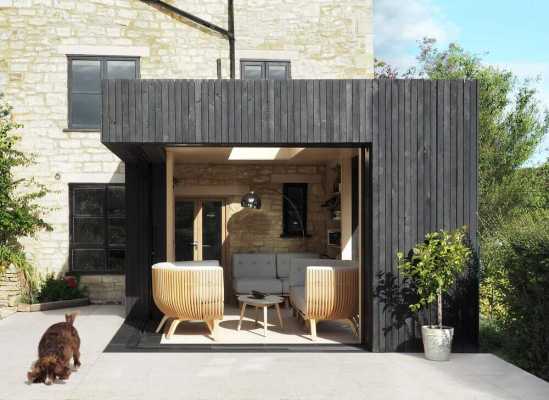 Reading Room by George King Architects
The single room extension is designed as a flexible space that will allow the client to enjoy their tranquil garden setting all year round. Continue reading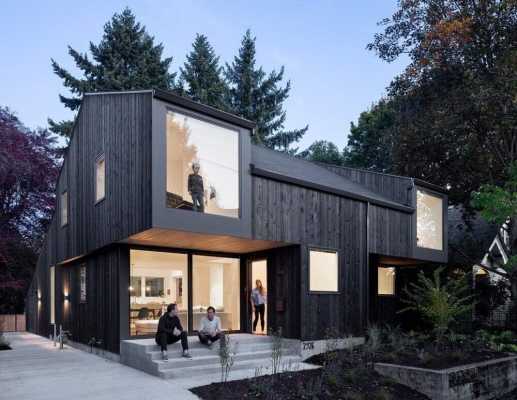 One-Story 1945 Cottage in Portland Transformed into a Comfortable Contemporary House
?House on 36th? rewrites an existing one-story 1945 cottage in Portland, Oregon. The project strategically salvages, edits, and then envelops the existing foundation and framing Continue reading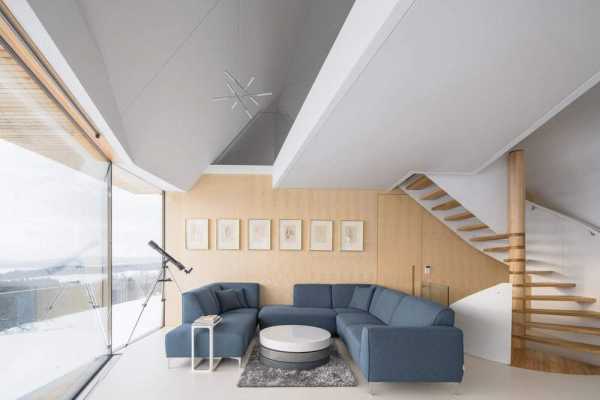 House in Krkono?e by Fránek Architects
The house in Krkono?e is inserted in a sloping terrain so that the basement has an entrance from the lower floor facing towards the outdoor pool. Continue reading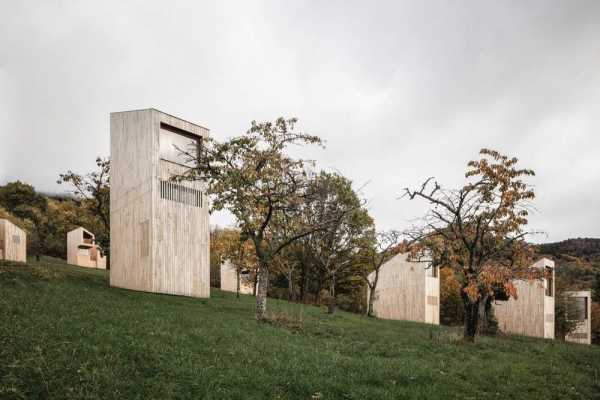 Breitenbach Landscape Hotel by Reiulf Ramstad Arkitekter
Breitenbach Landscape Hotel proposes a holistic and a true ecotourism experience in Alsace, inspired by Scandinavian traditions and building on the region?s culinary, wellness, and nature opportunities. Continue reading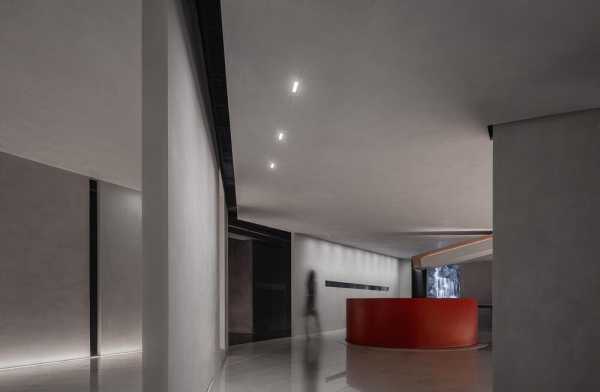 MAIMENG Corporate Space by Lucien Organization – Masanori Designs
The project is a working and exhibition space of MAIMENG, a clothing brand based in Foshan, China. It\'s situated beside an urban arterial road, which endows it with convenient transportation. Continue reading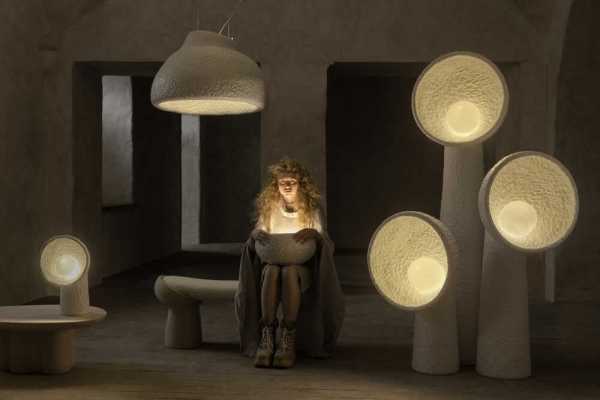 New FAINA Collection Dedicated to the Idea of ?Following the Sun?
The new FAINA collection includes floor lamps, sconces, a pendant lamp, a table lamp, coffee tables, and a bench designed in a primitive style and dedicated to the idea of ?Following the Sun?. Continue reading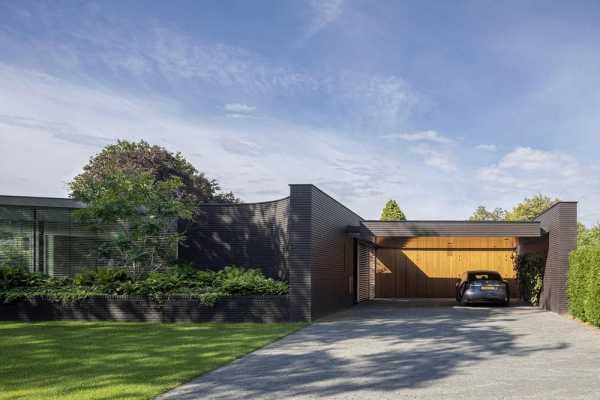 Outside In House by i29 Interior Architects and Bedaux de Brouwer
The Outside In House is built for effective use of energy, with geothermal energy storage, a heat pump, and solar collectors on the roof. Continue reading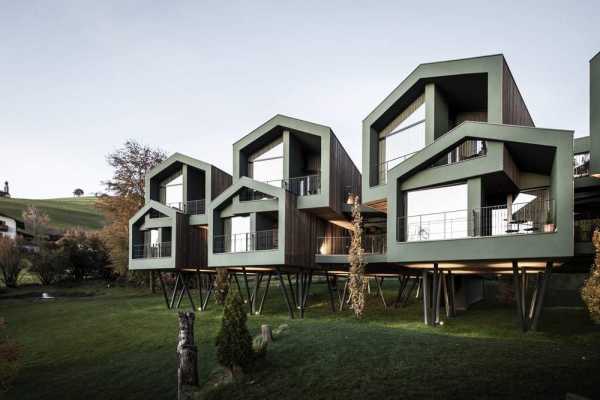 Floris Green Suites by Noa* Network of Architecture
The new "Floris Green Suites" are no less spectacular inside than they are outside. The conventional living, bedroom and bathroom areas have been reimagined in an unusual way. Continue reading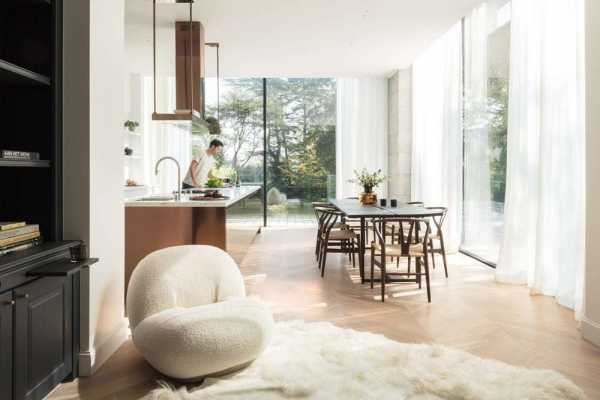 Townhouse in Brussels Renovated by JUMA Architects
The old mansion in Woluwe-Saint-Pierre had already been entirely dismantled on the inside when we were asked to renovate and enlarge it. Continue reading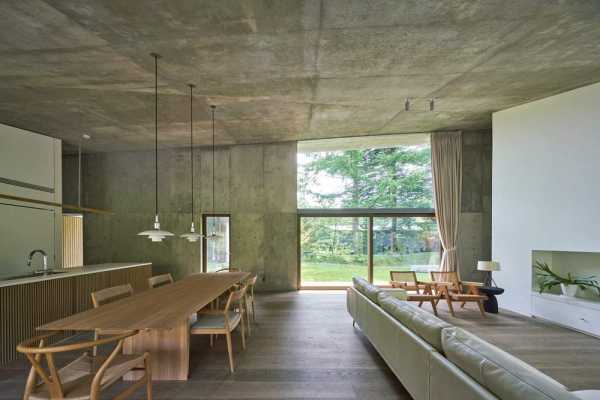 Symbiotic House for Life After Retirement in Karuizawa
A villa project for a couple who finished their work to restart a new life in the area of Minami-Karuizawa. The Symbiotic house is based on the premise that the couple will spend the summer and weekends Continue reading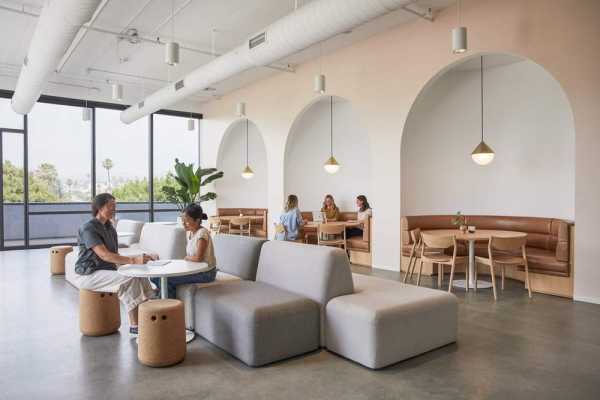 Goop Headquarters in Santa Monica by Rapt studio
Founded by Gwyneth Paltrow, Goop is a modern lifestyle brand and resource for people aspiring to put wellness first. It takes a multifaceted approach to health, travel, and style, Continue reading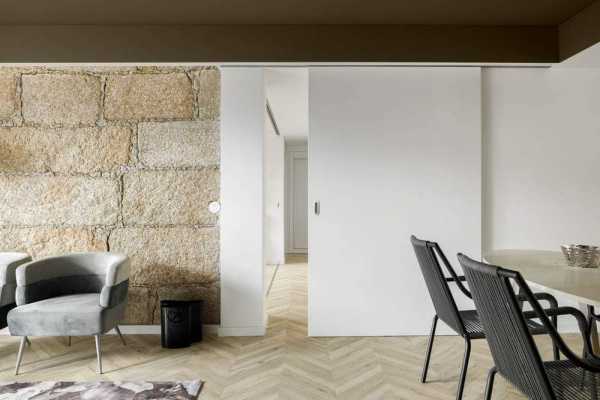 Apartment in Guarda, InStone by DRK Atelier
In an early seventies building, we found an uncharacterized apartment in Guarda, too compartmentalized and with little natural light. Continue reading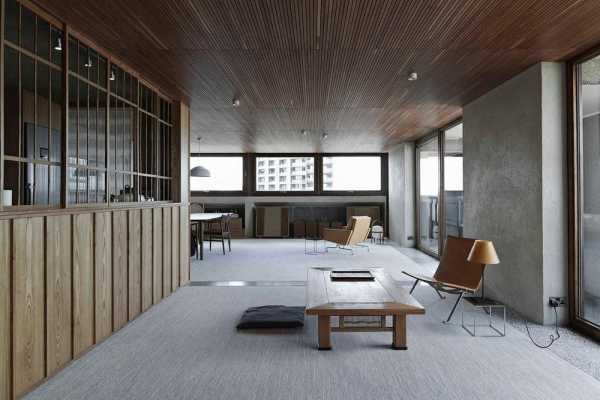 Apartment in Shakespeare Tower, Barbican by Takero Shimazaki Architects
The new apartment project at the Shakespeare tower in the Barbican developed through the initial conversations with its new owners, who previously had lived in Japan for many years. Continue reading