York House, an Architectural Masterpiece in the Woods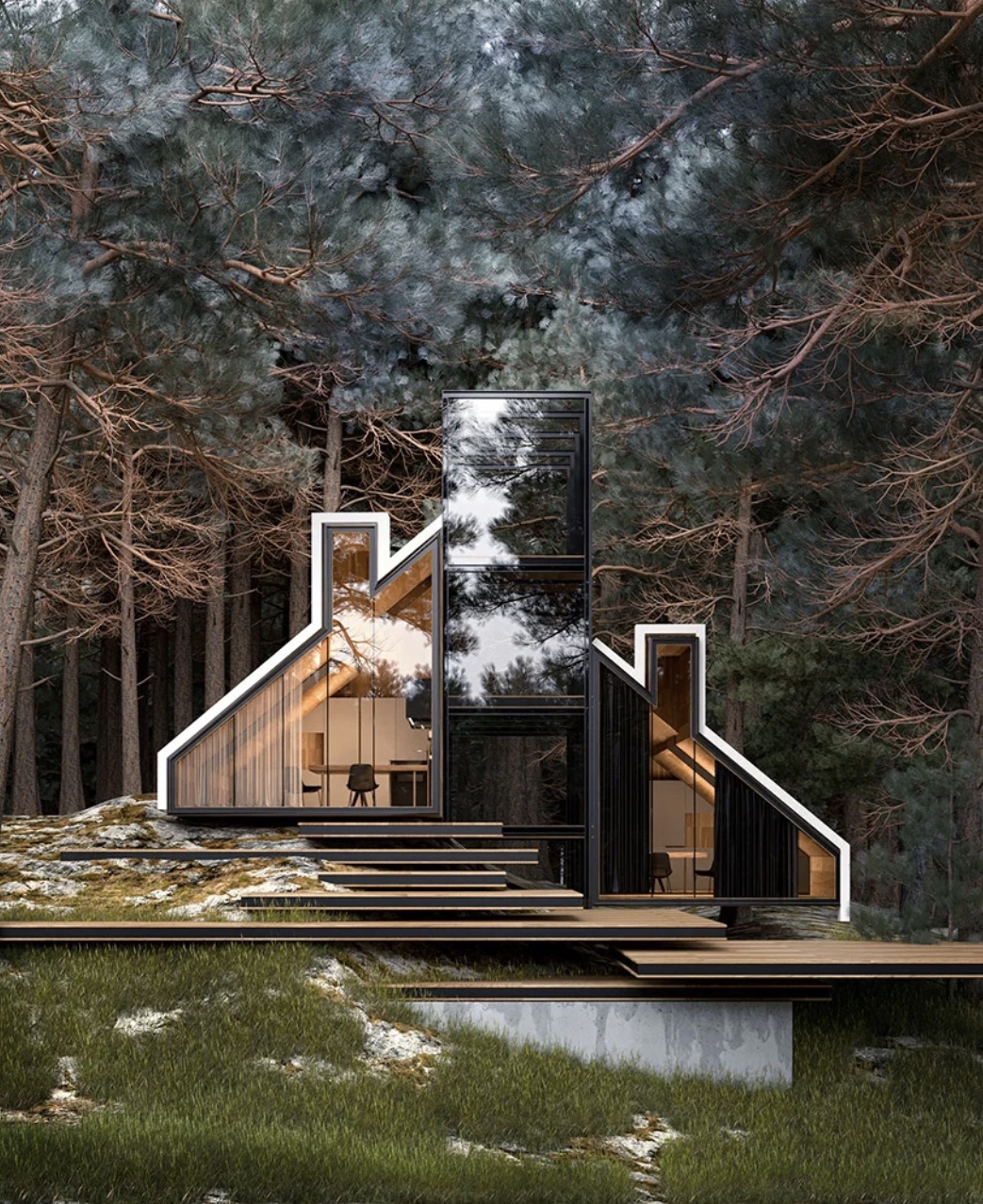 Set on a slight incline at the edge of a forest, the YORK House is yet another stunning architectural masterpiece from the ever-impressive Russian architect, Alex Nerovnya.
True to his signature style, Nerovnya uses geometrical shapes in unusual ways with his construction of the YORK House, as well as a common gable roof. The home is meant to blend stunning architecture with an openness to nature. With one wall being made completely of glass, and huge sliding doors, this three story, four bedroom home captures the essence of simple living.Simple doesn?t mean boring, though, which is proven by the panoramic views seen from the window of the stunning nearby landscape.
...
_MURLDELAFUENTE
http://www.fubiz.net/en/category/architecture/
--------------------------------
Responsive fish mobile wins Dezeen and Samsung's TV Ambient Mode design competition